'Outlander' Star Sam Heughan Backed By His 'Blood Shot' Co-Star Vin Diesel to be the Next James Bond
Outlander fans would like nothing more than to see Sam Heughan star as the next James Bond. Daniel Craig's final appearance as 007, No Time To Die, has been delayed due to the coronavirus, yet Heughan remains one of the frontrunners to be his replacement. Nothing official has been announced, but Heughan just got a big endorsement from his Bloodshot co-star Vin Diesel.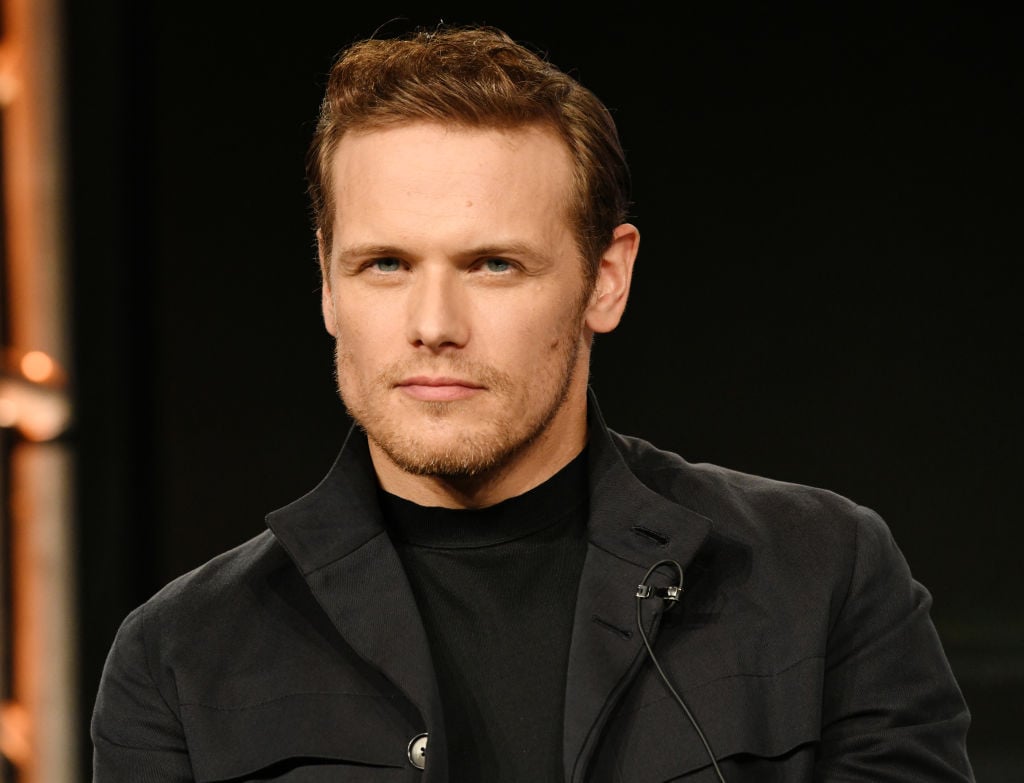 Heughan in the running to be the next Bond
In previous interviews, Craig has assured fans that No Time To Die will be his final movie as James Bond. Although Craig has made this claim in the past, it looks like he will be sticking to his guns this time and moving on to other projects.
If that happens, then we should be getting a new James Bond in the near future. There is no telling when the franchise will start the casting process, but Sam Heughan's name has constantly been in the mix to land the role.
Heughan shot to fame starring as Jamie Fraser in Outlander, a role he is still playing in the show's fifth season. He has also appeared in several movies, including his latest film, Bloodshot, which is currently out in theaters.
Other names that have been thrown in the mix include Richard Madden (Game of Thrones), Idris Elba (Luther), Henry Cavill (The Witcher), and James Norton (McMafia).
Vin Diesel backs Sam Heughan for Bond
There are still many questions surrounding the next Bond film, but Diesel is confident that Heughan is the right man for the job. According to Herald Scotland, Diesel recently opened up about Heughan's chances of landing the part and admitted that he would be great as the next James Bond.
"Of course he'd make a good James Bond. He'd make a good anything," Diesel shared.
Heughan appears as a super-soldier in the film, which was directed by David Wilson. Speaking of Wilson, he also expressed support in Heughan landing the iconic role and complimented him for being "very gracious with his talents."
"I would be there opening weekend for Sam as James Bond," Wilson added.
Wilson added that he has always been a big fan of Sam Heughan and that he was surprised when the Outlander star expressed interest in being in the movie. Although Heughan sent an audition tape like everyone else, Wilson confessed that he would have cast him anyway.
Could Heughan actually land the iconic role?
Heughan clearly has support from fans and colleagues alike, but what are the chances that he actually gets cast to play James Bond after Craig? While the studio has not made any decisions, Heughan is very open about his desire to play the part.
According to Radio Times, the Outlander star was recently asked if he was willing to take on the role as the next 007. In response, Sam Heughan joked that it "depends on how much whiskey I've drunk," before saying, "It's not a no."
In 2019, Heughan revealed that he has thought about playing James Bond in the past. He also thinks that it is about time that the franchise has another Scottish Bond, like it did when Sean Connery was playing the role.
Considering his popularity and recent jump to the big screens, it is totally possible that Heughan will be in the running for the role when the casting process begins. The only question is when that will happen.
Sam Heughan's frontrunner status in question
While Heughan's name is constantly being connected to James Bond, his status as the frontrunner has taken a hit in recent weeks.
At the very beginning of the year, Heughan was the prohibitive favorite for landing the role. But that has changed as Norton and Madden have emerged as serious competitors.
In fact, betting agencies in the UK have Norton as the new frontrunner, followed by Madden, Tom Hiddleston (Loki), and Jack Lowden (War & Peace). Heughan is now tied with Lowden at fifth place.
With Craig's final appearance as Bond set to premiere later this year, it will probably be a long time before we hear any casting news. Until then, Heughan recently addressed the rumors that he might become the next 007.
"I can reveal, right now, that I… Am not James Bond, no," Heughan said on The Tonight Show Starring Jimmy Fallon.
Fans can catch Sam Heughan in action when new episodes of Outlander air Sunday nights on Starz.