'Outlander' Star Sam Heughan Responds After Execs Call Him 'Eye Candy'
Sam Heughan is speaking out after an Outlander executive called him "eye candy." The actor, who plays Jamie Fraser on Starz's hit show, playfully fired back after Jeffrey Hirsch, the chief operating officer at Starz, said that viewers love it whenever Heughan takes off his shirt. Although some Outlander fans were unhappy with the comment, Heughan responded with his usual Scottish humor.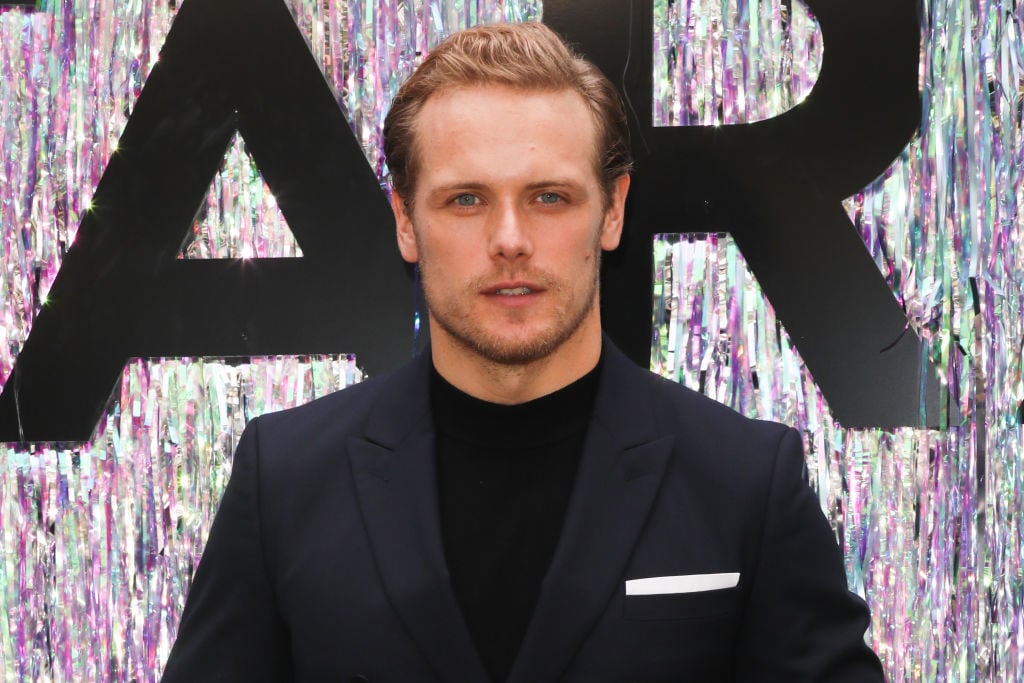 Heughan responds to 'eye candy' comment
Hirsch talked about Outlander during a recent interview, praising the series for its portrayal of women in leading roles. But it was Hirsch's mention of Heughan's body that left some Outlander fans angry. According to The Scottish Sun, a few fans voiced their frustration because Hirsch minimized Heughan's role on the show, hinting that the only reason some people tune in is to see the actor shirtless. It also does not help that Heughan was snubbed in this year's Emmys, and many fans thought he deserved a nomination.
"Outlander' — you can say that it's great because women like it because she's a surgeon who goes back in time," Hirsch shared. "But there's also another side of that, which is there's some eye candy for that audience and people like when [Sam Heughan] has his shirt off."
Despite the backlash, Heughan answered Hirsch with a hilarious comment of his own. Taking to social media, the Outlander star told fans all about his new line of t-shirts, which will feature a play on Hirsch's comment. "Can't wait to show you my new line of t shirts. AYE CANDY," Heughan wrote.
Fans absolutely loved Heughan's reaction and, so far, his post has received well over 2,500 likes. It is unclear if Heughan is serious about the t-shirts, but we are pretty confident that they would sell out quickly. It is also great that Heughan was able to use his humor to turn the conversation into something positive rather than negative.
Diana Gabaldon responds to Hirsch's interview
Outlander fans were not the only ones who thought Hirsch's comment did not represent Sam Heughan's character well. Shortly after the interview, Outlander author Diana Gabaldon shared her thoughts on the controversy. Gabaldon revealed that she has not come across a lot of people who talk about Heughan going shirtless.
The only time the topic comes up is if they are referencing all of the scars on his body. While Hirsch's comment was a little playful in nature, Gabaldon emphasized the importance of Jamie's storyline and his complex relationship with Claire (Caitriona Balfe) over his physicality.
Looking back at the first four seasons of Outlander, Gabaldon has a point. Although steamy scenes between Jamie and Claire are one reason behind Outlander's success, the show strives to use sex as a means to drive the story forward. The show rarely, if ever, uses characters as "eye candy" only. This is one reason why fans have lobbied so hard for Heughan and Balfe to be recognized for their work on the show. It is also why Heughan has struggled to win nominations, as he often has to overcome this stereotype to be recognized.
Sam Heughan prepares to launch a new podcast
While fans wait for the upcoming season of Outlander to premiere on Starz, Heughan is teaming up with his co-star, Graham McTavish, to release a new podcast. The podcast will explore the history and culture of Scotland and is titled Clan Lands. Although Heughan and McTavish are known for their parts on Outlander, they will not be discussing details from the show. The podcast will, however, shed some light on related topics and will enrich the viewing experience.
Heughan and McTavish, who plays Jamie's uncle, Dougal MacKenzie, confirmed the podcast on social media. It is unclear when the two will officially launch the podcast, but it sounds like it will happen sooner rather than later.
Heughan also recently talked about the new season of Outlander and revealed that Jamie and Claire will be facing new challenges as they continue to establish Fraser's Ridge. The biggest point of contention is the upcoming American Revolution, which will test Jamie's loyalty. Starz has not released a trailer for the new season yet, but we cannot wait to see what's in store.
The cast and crew of Outlander are currently hard at work filming season 5 in Scotland. Starz has not announced an official premiere date for the new season, but it is not expected to be released until early 2020.
Keep up with production on Outlander season 5 by following Sam Heughan, Caitriona Balfe, and the show on Instagram.