'Outlander' Star Sam Heughan Was Named After a 'Lord of the Rings' Hero
Outlander star Sam Heughan is exploring his Scottish roots and culture with co-star Graham McTavish on the new Starz show Men In Kilts. The actor doesn't talk about his home life and family much. But in a recent interview, Heughan revealed that his parents named him after a popular Lord of the Rings hero.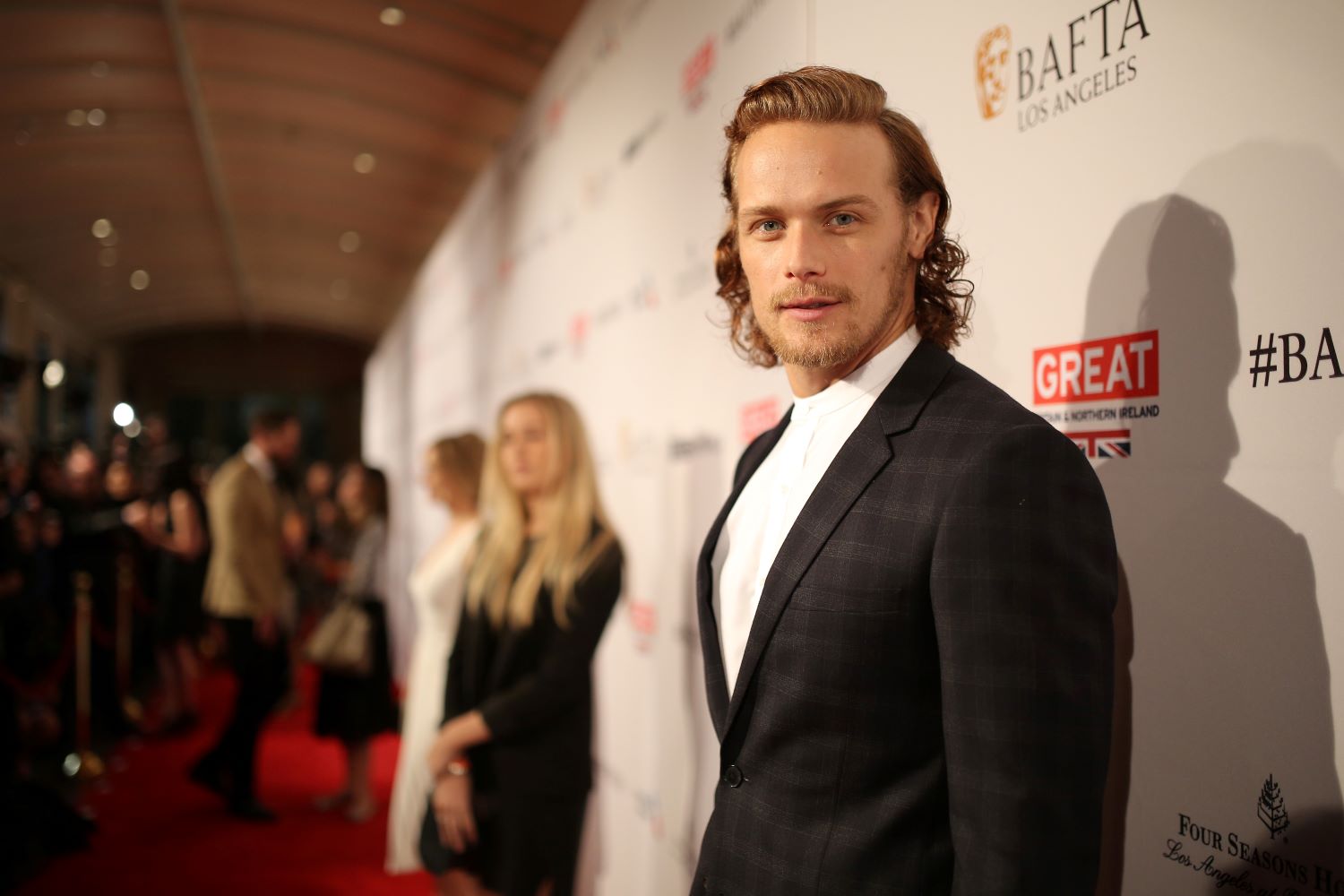 Sam Heughan was named after Samwise Gamgee from 'Lord of the Rings'
Heughan was born and raised in Scotland by parents who were huge fans of J.R.R. Tolkien's fantasy series, The Lord of the Rings. And in a recent appearance on The Kelly Clarkson Show, the Outlander star confirmed he and his brother were both named after characters from the books. 
"Yes, yes it's true," Heughan said. "My brother is called Cirdan. Those Lord of the Rings fans that are out there, they might recognize it. I believe he was the elf that took all the elves from Middle Earth to wherever the elves go at the end of the book. He was the shipwright."
"My nickname is Sam, for Samwise," he added, referring to Frodo's brave best friend and companion, Samwise Gamgee. "I wasn't Christened that. But yes, my parents were probably hippies."
Sam Heughan's parents were in a 'Lord of the Rings' tribute band
Anyone who names their kids after a person or character is usually a hardcore fan. And Heughan's parents were just that. When talking to Just Jared in 2014, the actor revealed that his mom and dad were in a Lord of the Rings tribute band. 
"My mum and dad were very much into Lord of the Rings, and my father called me Samwise," Heughan said. "They were also in a band called Gandolf's Garden, and I think they were… My brother was also named after one of the elves in Lord of the Rings too – Called Cirdan, he's the elf at the end of Lord of the Rings that builds the boats and all the elves leave to go to Middle Earth."
Sam Heughan is keeping busy these days
Heughan has certainly been keeping busy this past year. He started a podcast, co-authored a book, and landed a new series based on his Scotland adventures with McTavish. And he also launched his own brand of whiskey inspired by Outlander called The Sassenach. 
Earlier this year, Heughan started filming season 6 of Outlander, on which he now also serves as a producer alongside co-star Caitriona Balfe. And he is currently promoting his new film, SAS: Red Notice, which will premiere on March 12.
In his next project, To Olivia, Heughan will portray Hollywood legend, Paul Newman, a role he is admittedly nervous about. "When I first heard about it, I thought, 'Oh my God, this is a huge role to take on board,'" Heughan told The Scottish Sun. "I mean, Paul Newman is an icon. There are so many of these biopics where the actors will take months to prepare, if not years."