'Outlander': Why Brianna and Roger's Future Is a Mystery
With the penultimate episode of season 5, Outlander revisited its time travel roots and sent Brianna (Sophie Skelton), Roger (Richard Rankin), and Jemmy through the stones.  Because of the way time travel works on the series, fans are expecting them to wind up 200 years in the future. But seeing how much of a departure the show has taken from the books, Brianna and Roger's future is still a mystery.
[Spoiler alert: This article contains spoilers for Outlander, Season 5, Episode 11.]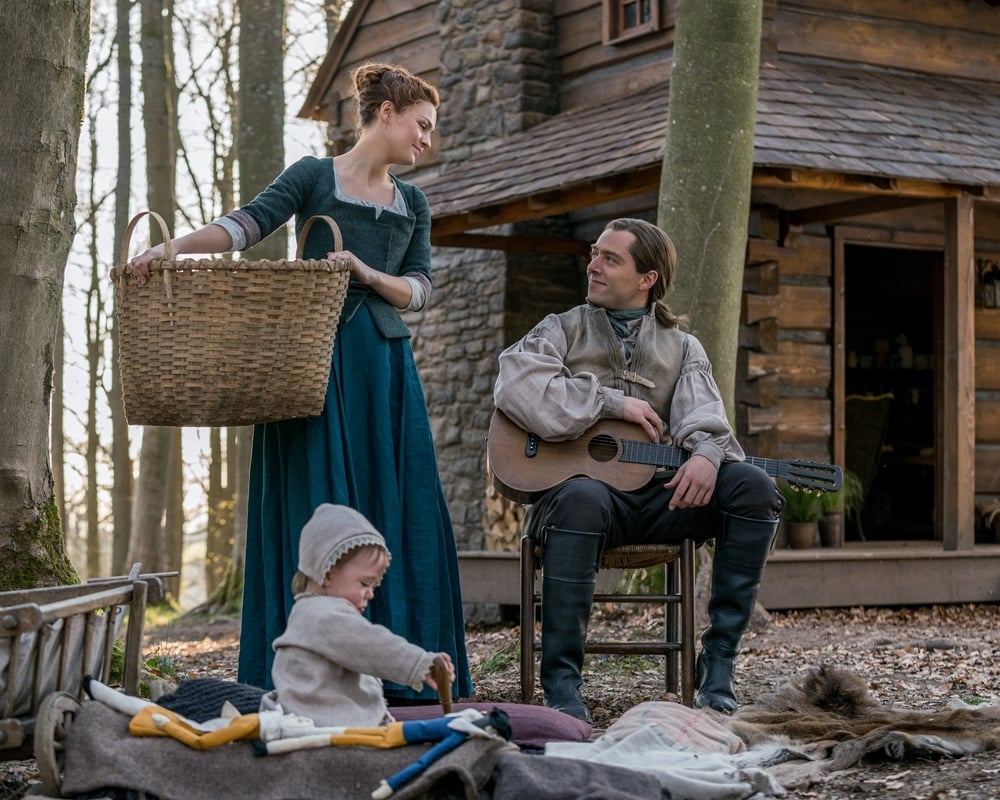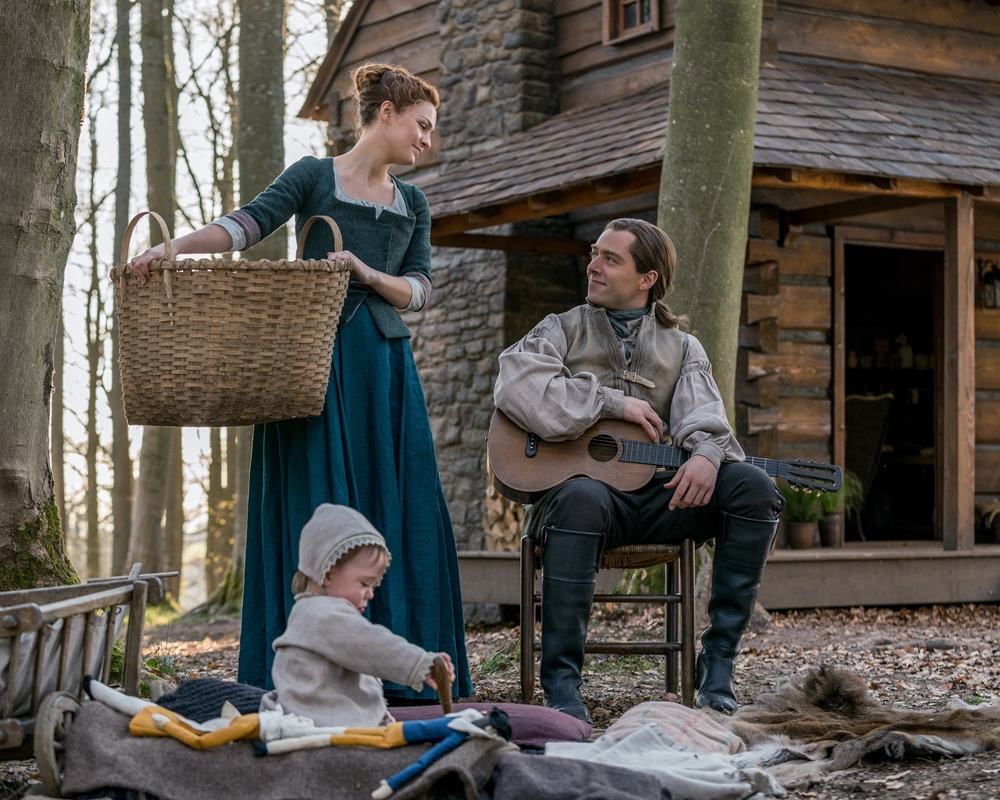 What happened to Brianna and Roger on 'Outlander'?
In the May 3 episode of Outlander, Jemmy proves he has the ability to time travel when Young Ian (John Bell) hands him Ottertooth's stone. The stone feels normal to Young Ian, but to Jemmy, it feels extremely hot and eventually cracks in his hands. 
Seeing this, Brianna, Roger, and Claire (Caitriona Balfe) all touch the stone and feel its heat. They also hear a buzzing sound, which Jemmy can hear too.  But Young Ian and Jamie (Sam Heughan) don't feel the heat of the stone, and they can't hear the buzzing. 
The family decides it would be safer for Brianna and roger in the future, so the young couple prepares to make the journey. They tell everyone on Fraser's Ridge that they're moving to Boston for Roger's new university teaching job, and say their farewells to family and friends. 
Roger and Brianna ask Young Ian to accompany to the stones. Once there, they tie a rope around themselves, with Jemmy in the middle, and use their gemstones to pass through the portal in the stone. 
So where did they go?
After passing through the stones, Roger, Brianna, and Jemmy land in a forested area, almost identical to the one they left. But when they look around and see Jemmy run toward something or someone, they look shocked. "What the devil?" a stunned Roger says. 
What they see or where they are is still unclear. From their previous time travel adventure, the couple assumed that they would end up in the same place, just at a different time. 
So, ideally, Roger and Brianna should have traveled 200 years ahead and landed somewhere around North Carolina. But by the looks on their faces, it seems like they ended up in a time they weren't expecting.
Why Roger and Brianna's future is still unknown on 'Outlander'
Outlander is based on Diana Gabaldon's book series of the same name, and it's loosely followed the events of the novels so far. But this season, the show sped up the author's story and changed a few key details. 
In the books, Brianna and Roger travel to the future after Brianna has another baby, Amanda, that is born with a heart murmur. To get her the proper treatment, the couple goes back to their own timeline. Eventually, they end up living in Lollybroch and they follow Jamie and Claire through history books. 
But, because the show is taking such a departure from the source material, it's hard to predict what might happen to them now. The episode waded into entirely new territory, so Roger and Brianna's future is truly unknown. 
Hopefully, the Outlander Season 5 finale will answer that question. Because with a major "Droughtlander" coming, fans won't want to wait very long to find out where Brianna and Roger actually ended up.