'Outlander': Why Fans Think Murtagh Will Die in Season 5
Murtagh is a wanted fugitive on Season 5 of 'Outlander'. Here's why some fans think he'll be killed by the end of the season.
Outlander started season 5 off on a positive note with Brianna (Sophie Skelton) and Roger's (Richard Rankin) wedding. But Murtagh (Duncan Lacroix) was noticeably absent from the event, and it soon became clear that he would remain an outlaw for a big chunk of the season. He's still in the Redcoat's crosshairs, which has fans worried about his fate. So will Murtagh die in season 5 of Outlander?
[Spoiler alert: This article contains spoilers for Outlander Season 5, episodes 1- 5.]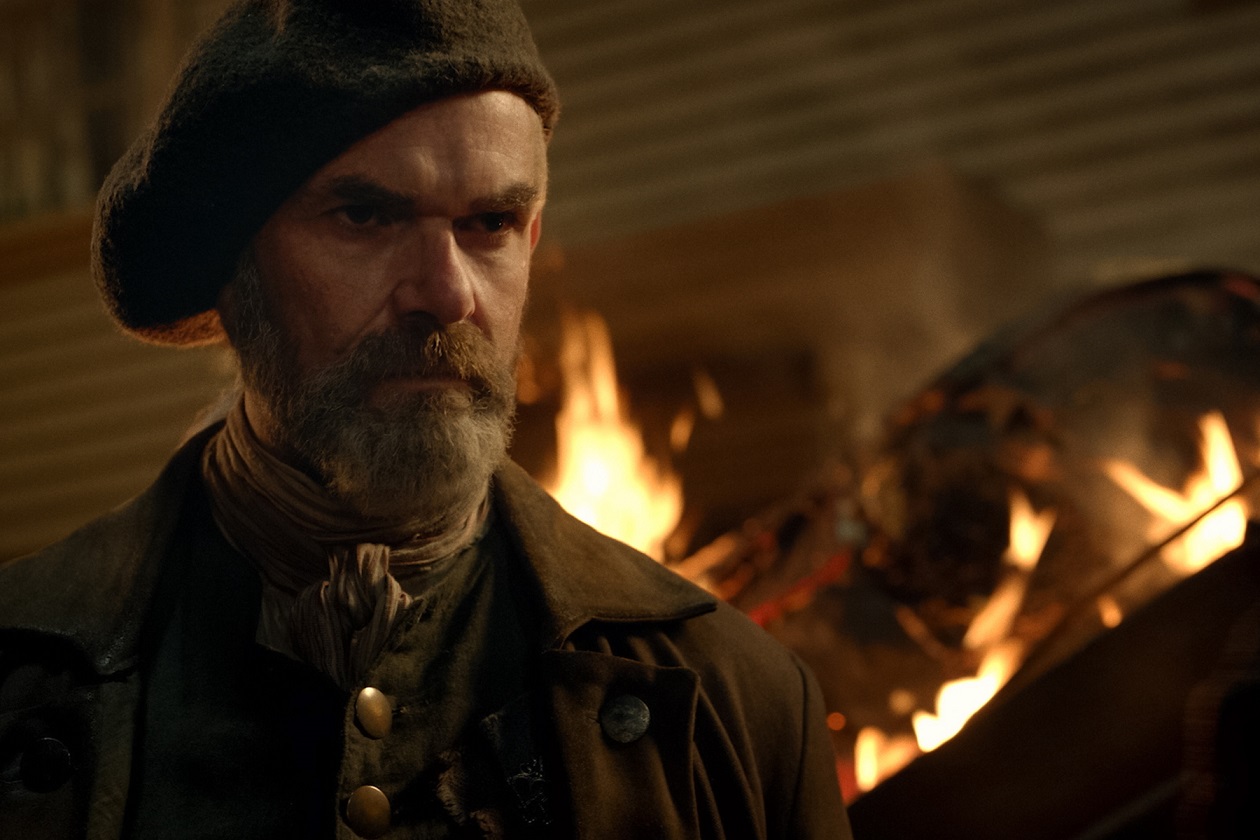 Murtagh is already dead in the 'Outlander' books
Those who've read Diana Gabaldon's Outlander books know that the show has taken a completely different turn with Murtagh. In the books, he is Jamie's godfather and best friend, just like in the series. But in book three, Voyager, Jamie confirms that Murtagh actually died on the battlefield at Culloden. 
So, the whole story about Murtagh going to Adsmuir prison, coming to the colonies, and becoming a blacksmith and a regulator is all new to Outlander book fans. 
Why is Murtagh in danger now?
Murtagh has always lived on the edge, and as most of the characters on the show, he often finds himself in danger. Every time Jamie (Sam Heughan) was targeted for something, Murtagh was always there for him, ready to deal with the fallout. 
But this season, Murtagh is the main target, and he created the trouble all for himself. Last season, Murtagh stood up against the Colony's tax collectors and became the leader of a faction of resistors knows as the Regulators. 
After he tarred and feathered a group of government supporters, Murtagh is in the crosshairs of Governor Tryon (Tim Downie) and his army. Now a Colonel, Jamie is ordered by Tyron to find and kill Murtagh. But Jamie is trying his best to keep his godfather safe.
Why fans think Murtagh will die on Season 5 of 'Outlander' 
Murtagh is known fugitive who's being hunted voraciously by the Redcoats. And the last time Jamie saw him, he told Murtagh to lay low and out of sight. But as seen in episode 5, Murtagh is still very much a wanted man.
Some fans think that Murtagh will die this season so that the show can go back to following the story arc of the books. "I feel certain Murtagh will die in the S5 finale, probably at Jamie's hand," one Reddit fan wrote. "That would bring the timeline back to the books and correct what many think was a mistake in keeping Murtagh alive. Sam (Heughan) said the finale would be hard to watch, which got me thinking and cinched my belief that Murtagh will die in S5."
"If Murtagh does die this season, I think it will happen in the last episode," wrote another Reddit user.  "It would be a perfect circle of season 5; We saw the first few minutes of episode 1 were Murtagh is consoling young Jamie on the death of Ellen his mother. It would be so fitting then If Murtagh dies, it is Jamie comforting his dying godfather."
Knowing that the series has taken a different direction with Murtagh's story, it's hard to predict what will happen. Fans will just have to wait and see how his story unfolds this season.