'Outlander': Will Jamie Ever Go to the Future?
Ever since Outlander premiered, fans have been plagued by one major question. In the first episode of the series, Frank (Tobias Menzies) sees a figure that looks like Jamie Fraser (Sam Heughan) watching Claire (Caitriona Balfe) from outside her window. Obviously, Claire has the ability to travel through the stones back and forth through time, but this sighting makes fans wonder if Jamie will ever go to the future?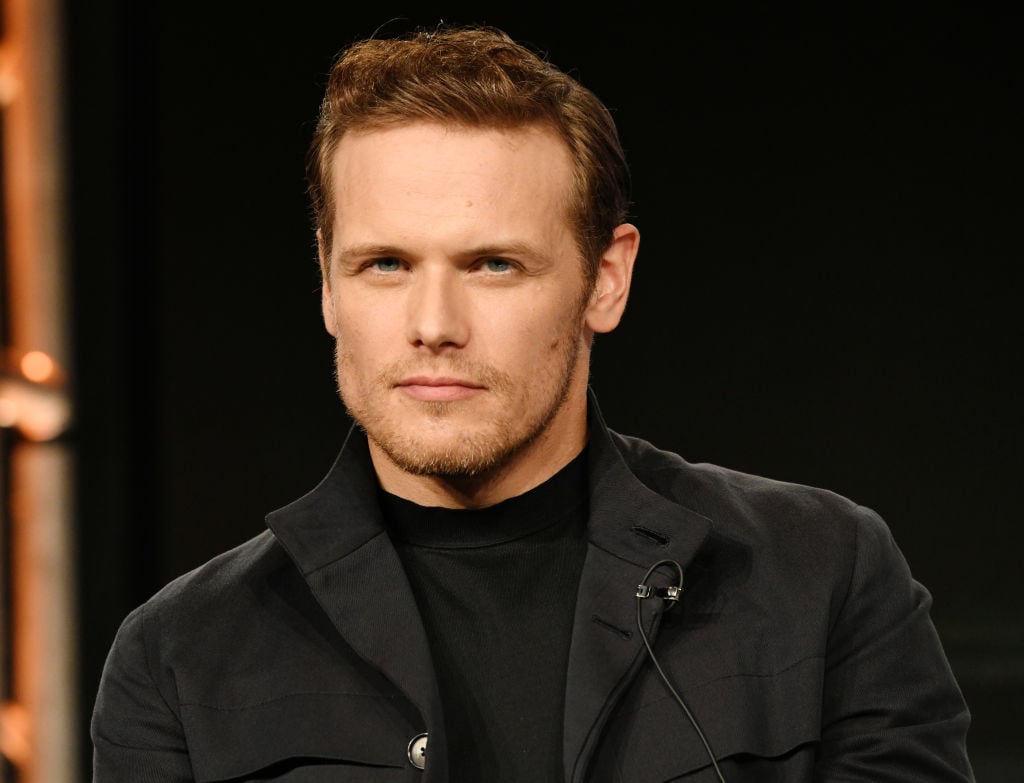 What did Frank see in season 1 of 'Outlander'?
In the series premiere, "Sassenach," Frank and Claire are on holiday in Inverness. One rainy night, when Frank is walking back to their flat, he sees a man gazing up at Claire's window as she brushes her hair. When Frank confronts the man, he disappears. 
"He pushed past me," Frank later tells Claire. "He was close enough that I should've felt him brush my sleeve as he passed, but I didn't, and I turned around to say something, and he'd gone. He just vanished. That's when I felt a chill down my spine."
The man Frank saw donned a Scottish kilt and hat and looked very much like a young James Fraser. This sighting has fans wondering whether or not Jamie traveled to that time. 
Diana Gabaldon confirmed that Frank saw Jamie's ghost
Diana Gabaldon, the author of the book series the show is based on, is currently a screenwriter and consultant for the series. In a tweet, Gabaldon confirmed that Frank actually saw Jamie's ghost, not Jamie himself. "He's a ghost," she tweeted. "Ghosts don't need no stinkin' stones…"
As fans learned with the appearance of Otter-Tooth in season 4, ghosts are real in Outlander. There isn't a clear explanation of how or why Jamie's ghost ended up in the future. But in another tweet, Gabaldon said that fans would get the full picture in the last book of her series. 
Will Jamie ever go through the stones on 'Outlander'?
Fans want nothing more than to see Jamie encountering his first television, radio, or car. But it doesn't look like the brooding Highlander will ever get a taste of Claire and Brianna's (Sophie Skelton) modern life. 
As suggested in Gabaldon's novels, only people with certain time-traveling genetics can go through the stones. Claire and Brianna have the same genes which allow them to go through, and Roger (Richard Rankin) is a distant relative of Geillis (Lotte Verbeek), who also had the ability.   
But apparently, Jamie does not have the DNA required to let him time travel. In response to a fan tweet, Gabaldon confirmed that Jamie would never travel to the future. "Nope, never happening," she tweeted, much to the dismay of hopeful fans. 
So, unless Gabaldon changes her mind for the final book of the Outlander series, it looks like Jamie Fraser is locked in the past forever.