'Outlander': Will Stephen Bonnet Return to Take Brianna's Baby?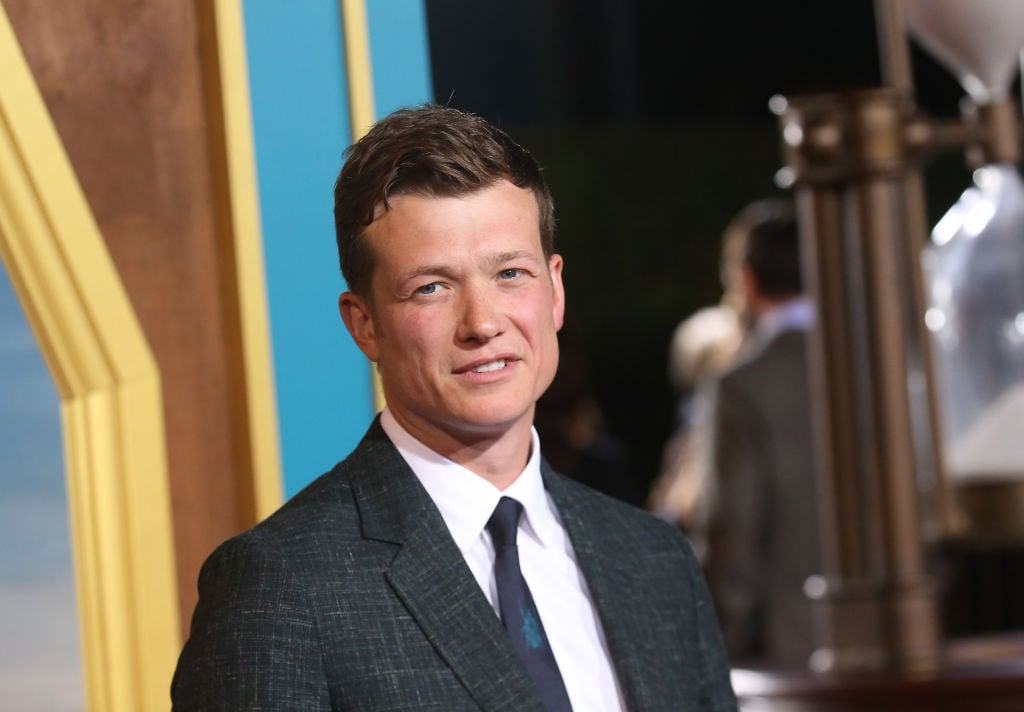 Stephen Bonnet is alive. With the Outlander season 5 premiere, fans were finally able to put the question of his survival to rest. John Grey (David Berry) mentioned that Bonnet (Ed Speleers) was spotted in the province, which confirms he made it out of the prison fire. Considering he knew that Brianna (Sophie Skelton) was pregnant with a child that could potentially be his, will Stephen Bonnet try to take Brianna's baby? Spoilers for Outlander season 5 ahead.
Who is Stephen Bonnet on 'Outlander'?
Stephen Bonnet was introduced in Season 4 of Outlander as a slimy criminal who escapes his hanging and then hops on to a wagon with Jamie (Sam Heughan) and Claire (Catriona Balfe). He seems harmless at first, so Jaime lets him go. But when the Frasers are taking a boat to Riverrun, Bonnet and his crew attack them and steal their jewels, including Claire's wedding ring.
Later in the season, when Roger (Richard Rankin) is trying to get to Brianna from America, he ends up on Bonnet's ship. He soon learns that Bonnet is a ruthless pirate who has no compassion for anyone.
Upon reaching America, Bonnet drinks at the same inn that Brianna is staying at. When Brianna notices her mother's ring on his hand, she asks him for it. He invites her to talk, and then sexually assaults her.
When Brianna learns she is pregnant, she isn't sure if the baby is Roger's or Bonnet's. So when she discovers Bonnet is in prison and sentenced to death once again, she asks John Grey to take her there. In the prison, Brianna tells Bonnet she is pregnant, but will never let her baby be like him. The prison catches fire, and Bonnet is left there to die.
Where is he now?
In the season 5 premiere, while everyone in Fraser's Ridge is celebrating Brianna and Roger's wedding, John Grey pulls Jaime aside to tell him that Bonnet is alive. "I'm afraid I have some shocking news," John quietly tells Jaime. "There have been sightings of Bonnet in the Province."
Jamie, who is already in the midst of stalling the redcoats to protect Murtagh (Duncan Lacroix), realizes he has another reason to look over his shoulder. But while the two are talking, Brianna overhears the conversation, and memories of the Bonnet's assault flood her mind.
It's unclear exactly where Bonnet is at the moment, but because John noted that he was sighted "in the Province," there is a good chance that he could be somewhere near Fraser's Ridge.
Will Stephen Bonnet come for Brianna and the baby?
While Outlander is based on Diana Gabaldon's series of books of the same name, the show has taken a slight departure from the source material. So even if you read the books, it won't be easy to predict exactly what will happen on the show.
That being said, the books could provide some clues on what might potentially happen between Bonnet and Brianna in the future. In Gabaldon's book, The Fiery Cross, Bonnet manages to find Brianna and tries to take her son. But Brianna shoots and injures him, causing him to run away.
In the next novel, A Breath of Snow and Ashes, Bonnet comes back to kidnap Brianna and takes her aboard his ship. Staying true to his villainous nature, he treats Brianna badly and tries to sell her off. After Brianna is rescued by her family, she hands Bonnet over to the police. Bonnet is sentenced to a torturous death by drowning, and Brianna decides to show him mercy by killing him herself.
Again, this isn't any indication of what's to come on Outlander, but it does give you an idea of where Gabaldon went with her original story. The show may take a different direction, so fans will just have to wait and see how the new season unfolds.