Outraged Fans Are Calling the Kardashians Hypocrites For Pretending to Care About the Environment
A simple search with the words "extravagant" and "Kardashian-Jenner" will yield a LOT of results, and it's no wonder. The family is not only rich but is constantly in the spotlight, representing the epitome of what it means to live the lifestyle of the rich and famous.
While some fans may envy their excess, others look upon their extravagance with disgust. Some even go so far as to call the family hypocritical because of their supposed support of environmental causes.
The philanthropy of the Kardashian-Jenners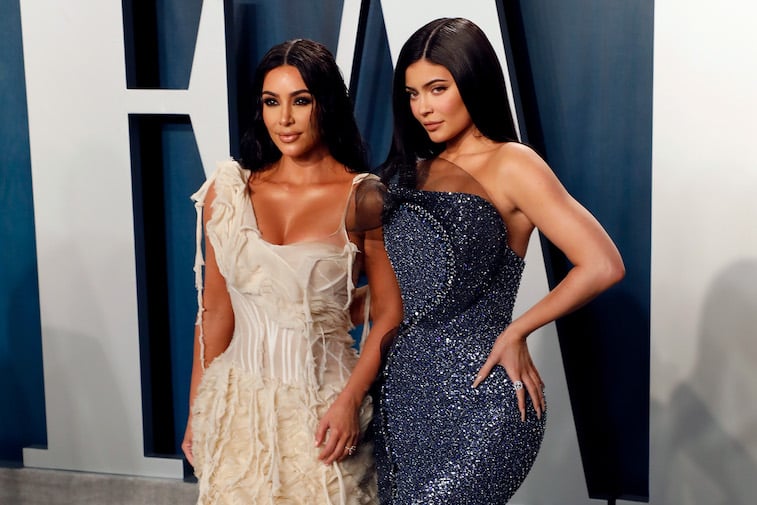 Whether it's through social media posts, donations, or fundraising events, the Kardashian-Jenner crew does support many worthy causes. Kendall Jenner, for example, used her 22nd birthday to raise funds for Charity: Water stating: "I made a donation to fund 25 wells in Ethiopia that will bring clean water to 5,000 people, and I can't wait to see how many more lives we can change together."
Her little sister Kylie Jenner used her cosmetic business to do some good in the world as well by creating a lip kit specifically to raise money for SmileTrain, an NGO dedicated to helping children with cleft palates, while Kim Kardashian reportedly regularly donates to a variety of charities. Past donations include the California Wildfire Foundation and Hurricane Harvey Relief.
These are just a few of the known examples of their philanthropic deeds, and there may be even more donations from the family than the public knows about. Khloé Kardashian admonished those who want public praise for donations adding of her own giving practices, "I give to give. I don't give to get."
Kourtney Kardashian is especially focused on environmental issues
Many of the Kardashian's have chosen a variety of causes to focus on, some of which include environmental issues, but Kourtney Kardashian may be the most well known for environmentalism being her "thing."
Many of her social media posts have some plug for the environment, and wouldn't you know it, one even promotes her brand Poosh's reusable water bottles. Still, it doesn't seem that she puts her money where her mouth is.
For instance, she was slammed for being seen drinking bottled water in the very same episode of Keeping Up With the Kardashians where she lectured Kim Kardashian for doing the same.
One Twitter user called her out on this very issue: "I'm so sick of kourtney kardashian posting on social media trying to save the world yet she lives in calabasas and deffffff has clean water but STILL DRINKS BOTTLED WATER."
She lives a lifestyle that appears just as lavish as the rest of her family, even getting a Hummer limo for her children Reign and Mason's joint birthday party. It's going to take a lot more than switching to reusable bags to undo that damage.
The Kardashian-Jenner family is undeniably wasteful
Whatever donations they make and causes they champion, some fans are not at all impressed with their over-the-top lifestyles. One Reddit user started an entire thread about just that, slamming their wasteful birthday parties, use of private jets, and overall "lavish consumerism."
The post ended with: "I mean, this kind of lifestyle is just falling extremelyyyy out-of-fashion and just leaves an icky taste in people's mouths in 2020, in my opinion."
The poster was not wrong. The Kardashians and Jenners go all out time and time again for parties, events, and vacations. Among just the parties they hold are personalized party favors, balloons, gobs of decorations, and flowers, lots and lots of flowers.
Flowers may seem harmless, but flower farming is often extremely detrimental to the environment for a variety of reasons, such as the effects of pesticide run-off.
Twitter users have been vocal about their distaste as well. One user wrote: "I've never seen a more wasteful bunch of people than the Kardashians. Their carbon footprint as a whole is ridiculous. For people who keep having kids, they pay very little attention to the future they're leaving them."
Another bemoaned the wasted potential of their influence writing: "If Kylie Jenner can get girls to stop wearing lip fillers, imagine if she got everyone to be conscious to take care of the environment."
Yet another user aptly pointed out that their impact on the environment goes beyond just their personal lives.
Many of the family members have their own businesses and product lines, and with those comes more factory waste. It looks like the Kardashian-Jenner family has a long way to go before they can be considered true environmentalists.