Owen Wilson Has Been in 12 Movies With Ben Stiller, but It 'Feels Like 70'
Owen Wilson and Ben Stiller have been in a dozen movies together. However, Wilson says it feels like even more than that.
Movie star Owen Wilson became famous for his recurring pairing with Ben Stiller in blockbuster comedies like Zoolander. After getting started writing and acting with longtime indie director Wes Anderson, Wilson broke out alongside Stiller. The pair have worked together a dozen times, but it feels like a lot more, according to Wilson.
Owen Wilson and Ben Stiller began appearing together in movies in the '90s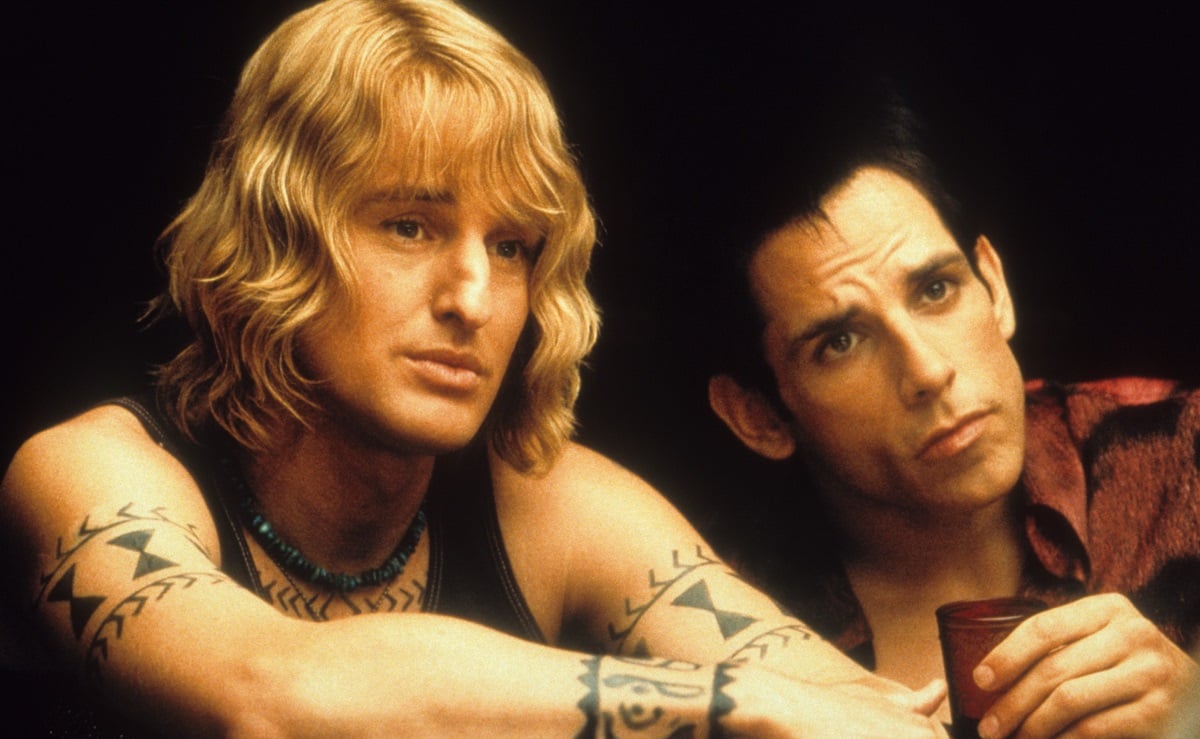 Wilson and Stiller first collaborated in 1996's The Cable Guy. Then they both appeared in the 1998 Jerry Stahl biopic Permanent Midnight. However, two years later, the hit comedy Meet the Parents showed off their natural chemistry together– showcasing them as a box-office draw.
One of the favorites of their run, Zoolander, was written and directed by Stiller himself. He told Hollywood.com Wilson "was the most important casting" in the film. "He is one of the funniest people around," Stiller added, "and the part was written for him." Both Stiller and Wilson reprised their roles in the sequel, Zoolander 2. 
They paired up enough times Wilson forgot about one of their movies
Wilson and Stiller have paired up 12 times. In addition to the five films mentioned, they worked together on the Night at the Museum trilogy, the Anderson-directed The Royal Tenenbaums, Starsky and Hutch, and the two Meet the Parents sequels. Obviously, that's a lot to remember. 
While doing the Wired Autocomplete Interview in 2022, Wilson had to answer how many movies he'd done with Still. "I don't know," he replied. "[It] feels like 70." He listed nine, until someone off-camera informed him of the actual number. With some prompting, he remembered the Zoolander films but forgot about The Cable Guy. 
Are Wilson and Stiller close in real life?
Wilson and Stiller haven't appeared together in a film since 2016. But that doesn't mean they don't still have a friendship off-screen. However, Wilson is insistent on keeping his personal life private, rarely sharing personal stories that aren't directly related to his work. And Stiller very much respects that.
"I sort of like to protect his privacy, 'cause I feel like it's his own thing," Stiller told Ellen DeGeneres of his frequent collaborator in 2007 (via People), deeming Wilson "a really good friend." 
In 2021, Stiller admitted even he doesn't know everything about Wilson. "He lives this life that's kind of mysterious in a way," he told The Hollywood Reporter. "I find it mysterious. I don't think you could ever fully know him."
However, they do know how each other does press. In 2004, they appeared on Late Night with Conan O'Brien, and joked about their usual banter. Wilson joked Stiller, "made me look like a fool" while doing the talk-show circuit, after dropping the ball on their planned bit. "After like 180 interviews, you kind of have your little jokes, your little stories," Wilson explained of their joke about them being like famous comedy duo Bob Hope and Bing Crosby.