Owen Wilson's Favorite Wes Anderson Movie Is 'Darjeeling Limited' Because He Could 'Relate'
Owen Wilson and Wes Anderson can thank each other for their long careers. Both the actor and director broke into the film industry with Anderson's first movie, Bottle Rocket, and they continue their friendship to this day. While the longtime collaborators have worked together several times, one film sticks out as Wilson's all-time favorite movie directed by his friend. 
Owen Wilson answers the most-searched questions about his acting career and personal life
Wilson sat down with Wired to answer some of the most Googled questions about himself and his acting career. From his ongoing professional partnership with Vince Vaughn to whether he was born in Australia, the video was an entertaining look at the candid 53-year-old.
Owen explained, "I guess my favorite. I mean, I always have a soft spot for Bottle Rocket — the first one — but then Darjeeling Limited. I think the story kind of about three brothers was something that, of course, I can relate to. And, I just love being in India."
Darjeeling Limited was Anderson's 2007 film starring Wilson, Adrien Brody, and Jason Schwartzman. It tells the story of Francis, Peter, and Jack as they travel across India and bond over as brothers. While the film was a hit, it might not be the first people think of when considering Anderson and Wilson's collaborations. 
While Wilson did not write Darjeeling Limited, the personal connection with the plot makes sense. Wilson's brothers, Luke and Andrew, also work in the industry. All three have worked with one another many times. However, while the other brothers are successful in their own right, Wilson's relationship with Anderson is quite brotherly, too. 
Owen Wilson and Wed Anderson's friendship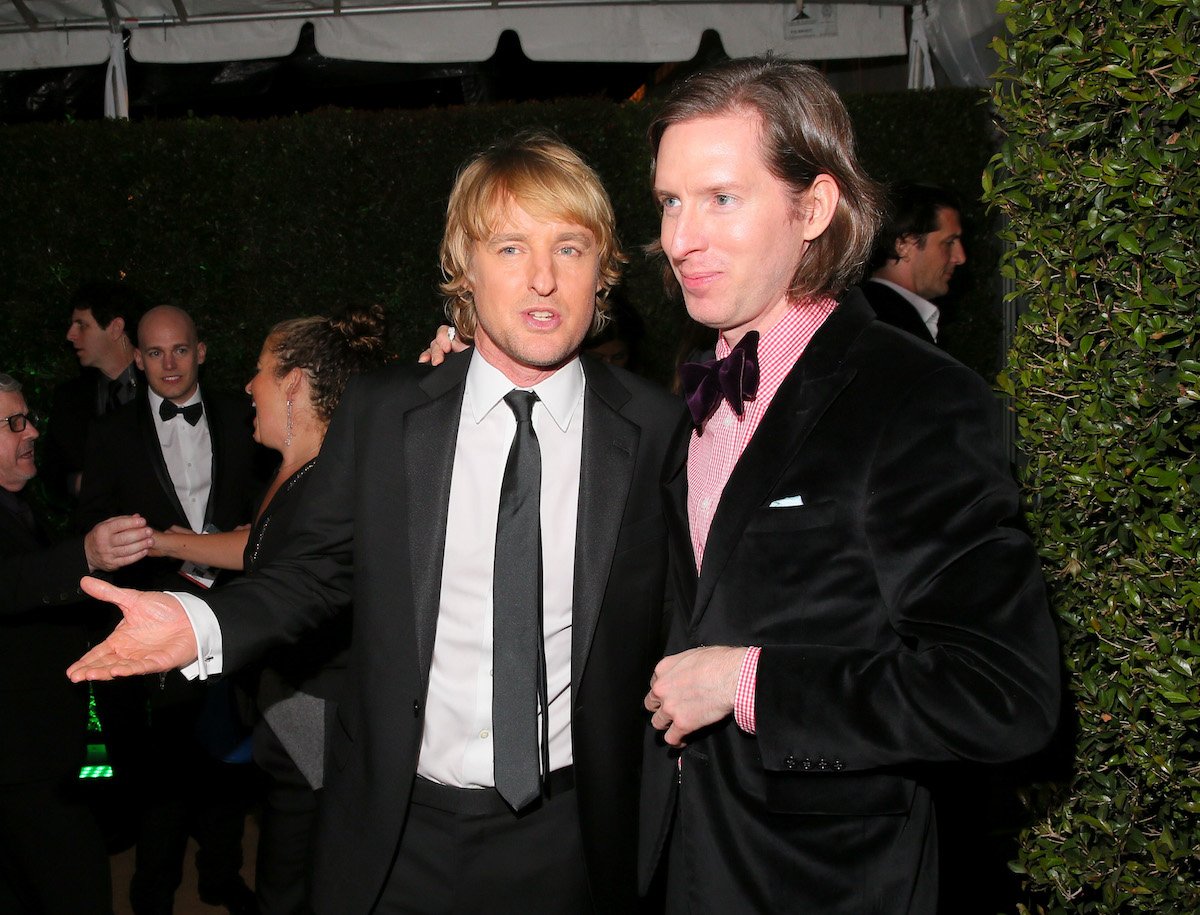 Screen Rant recently ranked all seven Wes Anderson and Owen Wilson collaborations. Starting with Bottle Rocket, Wes Anderson's quirk and Owen Wilson's everyman charm make them the perfect duo. The Royal Tenenbaums and The Life Aquatic let Wilson show his dramatic chops on top of his signature comedy, while The Fantastic Mr. Fox put him behind a microphone. 
Anderson and Wilson are now Hollywood royalty. They recently got back together for The French Dispatch, a well-received movie about a travel writer played by Wilson.  
Wilson and Anderson maintain their creative collaboration
Wilson and Anderson's friendship goes dates long before Bottle Rocket. According to Interview, the pair met at the University of Texas at Austin in a playwriting class. They eventually moved to LA together. There, Wilson and Anderson planted the seeds of a friendship that's still going strong more than three decades later. 
They became part of the same social circles and eventually met other collaborators like Schwartzman and Roman Coppola. Anderson and Wilson's early friendship remains strong to this day. The 52-year-old director spoke about it with Film Independent. 
"I've worked with Roman Coppola and Jason Schwartzman and we have in some ways more similar American backgrounds, quite different kinds of American backgrounds, but we still spur each other's ideas," Anderson said. "Owen Wilson and I have a very similar background. We're from Texas and we've known each other since we were teenagers. Each of these collaborations reflects the friendships between the people and their individual personalities."
This helps to explain the natural cohesion of a Wes Anderson movie. Few modern directors have such consistent and unique styles. He and Wilson broke into Hollywood together. Now, the two men and the rest of Anderson's regular cast are the next generation's aspirational goal.
One can only assume Anderson and Wilson will collaborate again in the future. After all, their careers run a parallel path with some diversions. They might not be blood-related like Wilson's famous brothers, but their names are just as synonymous. 
RELATED: 'Meet the Parents' 20 Years Later: How Much is the Cast Worth Today?