Owen Wilson Never Hosted 'Saturday Night Live' Because He Would Get Too Nervous
Other people have impersonated Owen Wilson on 'Saturday Night Live.' The actor explains why he hasn't hosted the show himself.
Many people might be surprised to find out Owen Wilson has never hosted Saturday Night Live. That's because he is in many comedic movies like Wedding Crashers. He also has appeared on the show in a smaller role. Wilson has revealed the reason why he hasn't hosted the show.
Edward Norton played Owen Wilson on 'Saturday Night Live'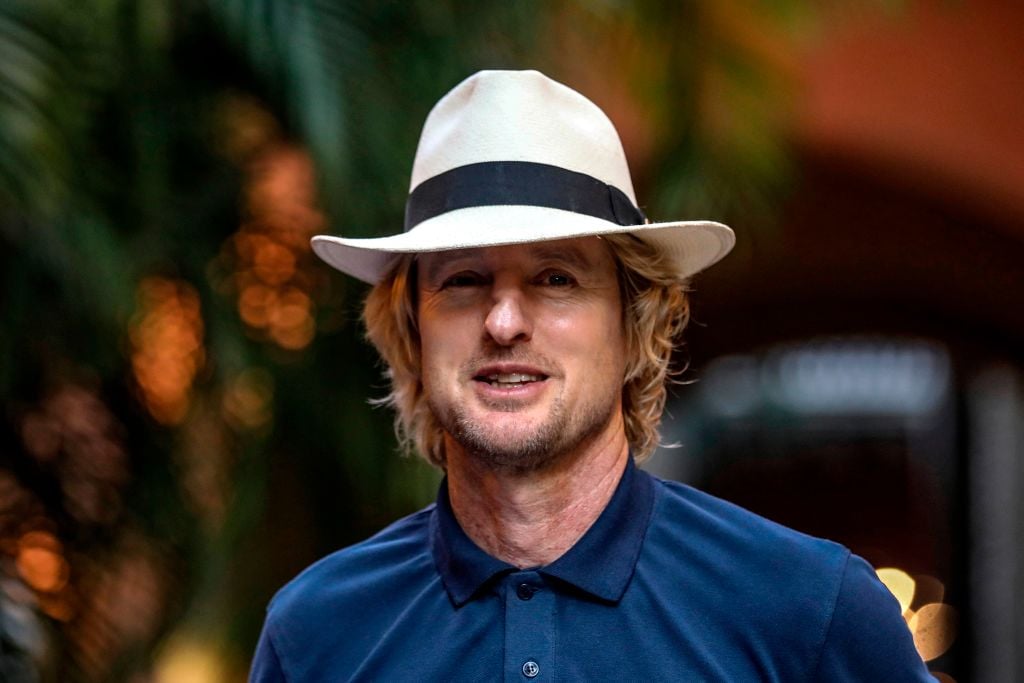 The actor hasn't taken on the job of hosting the comedy show himself. However, other people have played or impersonated him in some way over the years.
Edward Norton played Wilson in a sketch about a Wes Anderson horror movie. That's because Wilson was in Anderson's movies including Fantastic Mr. Fox, The Royal Tenenbaums, The Grand Budapest Hotel, and more.
Characters from those movies are trying to kill Wilson. Jason Schwartzman shared his reaction to the sketch with The Hollywood Reporter.
"It was a definer," he said in regards to being in Anderson's first movie. "I would much prefer someone pretend to be me than me be in a pretend thing." Schwartzman talked about having his name show up in the fake trailer, "I loved it! It made me so happy."
Cast member Melissa Villaseñor impersonated Wilson's voice during a dirty talk sketch with Aziz Ansari. She actually has multiple videos where she shows off her impersonation of Wilson on YouTube from before she became a cast member of Saturday Night Live.
She talked about her celebrity impersonations in an interview with NPR. "They really inspire me and I would say help me feel less alone and make me feel like they're my friend," said Villaseñor. "Like, Owen Wilson — he's so soothing and silly and peaceful, and that makes me feel comfort."
He was on the show with Ben Stiller
Wilson did appear on the show with Ben Stiller back in 2016. They were their Zoolander characters for Weekend Update. They were brought on to talk about New York Fashion Week, but they insisted on talking about politics instead. They talked about the fashion of the presidential candidates that year.
Stiller was a cast member of the sketch show for five weeks in 1989. "At that point I just wanted to make short films," he explained to Howard Stern. "I knew that I wasn't good live because I would get nervous."
The funny actor admitted how he left the show caused a rift between him and Lorne Michaels. However, they later moved on and he has hosted the show since then.
He gets too nervous to host
Every host tends to do a monologue in front of live audience. However, that would be a nightmare for someone who hates public speaking. That's a reason why Wilson hasn't done it.
"I get really nervous with public speaking ," he explained the YouTube show, Hiking with Kevin. "Not acting as much; maybe on the first day, you know, you're getting to know people. But, I get really nervous if I would have to go talk to a college class or something. And, I've never done any of those commencement addresses or Saturday Night Live just because I get too nervous."
Chances are he won't host the show in the future. However, there is still hope that he could appear again.