Owen Wilson Reprises His 'Cars' Character in SNL Skit — With a Raunchy Twist
Owen Wilson isn't a TV man. But on last night's season premiere of Saturday Night Live, the prolific actor reprised his animated role as Lightning McQueen From Pixar's Cars movie franchise. And everyone's talking about his raunchy take on the cartoon character. 
Owen Wilson has a prolific career in the movie industry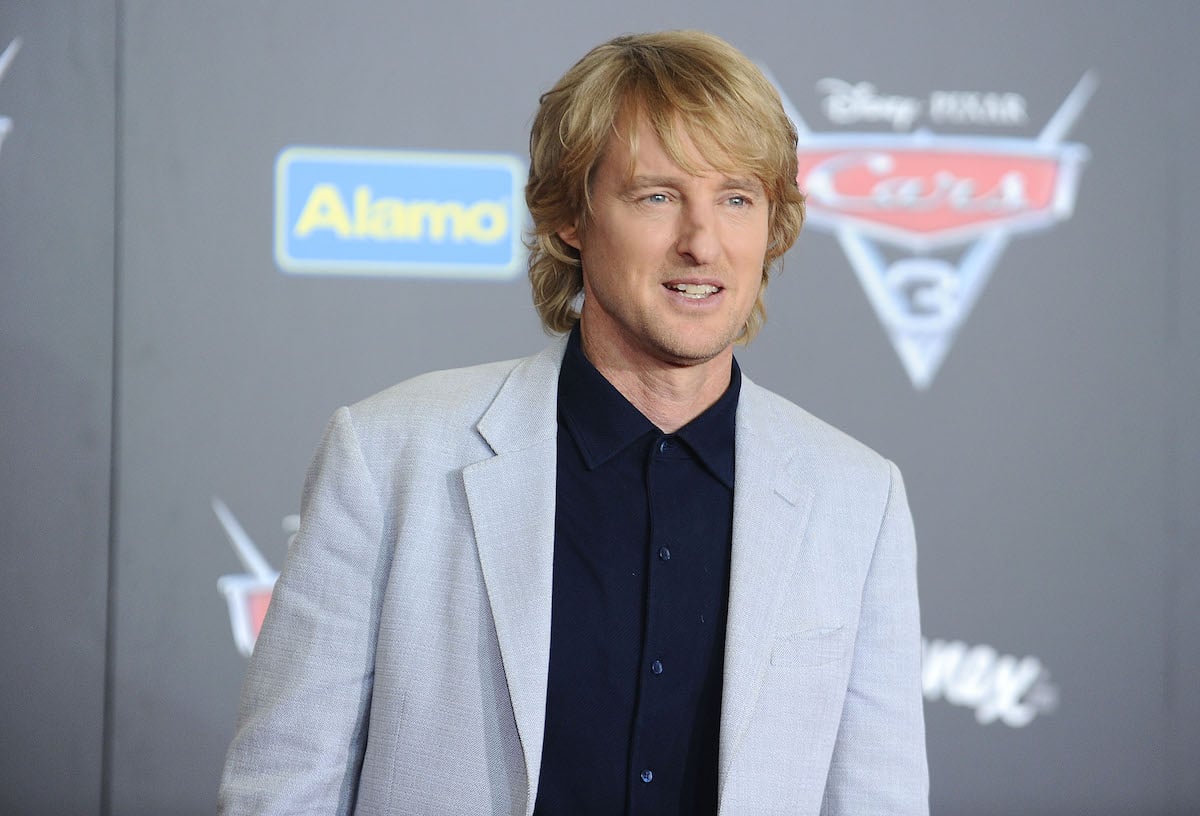 As a member of the so-called "Frat-Pack," Owen Wilson gained fame through comedic roles throughout the '90s and 2000s. He memorably played male supermodel Hansel in Zoolander, a part that almost went to Jake Gyllenhaal. 
Moreover, he played sanctimonious writer Eli Cash in The Royal Tenenbaums. Additionally, he starred in Wedding Crashers (2005), Starsky & Hutch (2004), Marley & Me (2008), How Do You Know (2010), The Big Year (2011), and The Internship (2013).
But Owen Wilson is also an accomplished voice actor. He voiced Coach Skip in Wes Anderson's Fantastic Mr. Fox (2009). Additionally, he voiced the iconic racecar Lightning McQueen in Disney and Pixar's Cars series. 
The actor voiced 'Cars' character Lightning McQueen
As McQueen, Wilson has just the right amount of arrogance and likability. He was a perfect fit for the Pixar and Disney films. In a 2017 interview for Cars 3, Wilson told Filmdoctor what it's like to voice the character. 
"We always film the voiceover process because I guess the animators like to refer to that to try to integrate our expressions with the actual car," Owen Wilson said. "Most of the time you're not recording with other actors so it's a little like being a kid and playing make-believe – you're in your head using your imagination." 
In another interview with ScreenRant, Wilson said producers were willing to consider input from him. 
"They are certainly open to any ideas and I know that the story, even on this one from when we started a couple years ago recording, that it evolved and they kind of tinkered with it and the ending kind of changed," he told Screenrant." I think it is because they are so open to trying to make the best story that they can. They don't mind rewriting something or changing it…" 
Owen Wilson reprised Lightning McQueen on SNL — with a twist
In the SNL season premiere skit on October 2, Wilson steps into the recording studio for a theoretical sequel. And this one is even more flexible to changes. Furthermore, the script is a bit explicit. 
Two studio executives greet Wilson, saying that producers kept the Cars 4 sequel "pretty quiet." Wilson's lines start tame enough. "Radiator Springs, here I come!" sounds like it came straight out of the movie. However, they change. 
"Back off, jacka**" Wilson reads as Lightning. "I wasn't looking at your wife!" 
Eventually, Wilson stops recording to ask about the plot of this upcoming family film. "You know, again, I haven't seen a full script," Day responds. "But want to keep going?"
"So what college do you girls go to?" Wilson reads. "Oh, you're in high school? Could've fooled me!" the lines continue. 
The situation hilariously devolves into Lightning complaining of a "witch hunt" because of a "bad date." Finally, Wilson declares that it sounds like McQueen is the "bad guy." 
"It just feels like there's a lot of him creeping on girl cars and then arguing with their dads and husbands and stuff, and it's a real departure for the character."
It's a departure for the cartoon character, but certainly not for Wilson's frat-pack movies. The combined effect of the two made for a fun look at Wilson's long, if slightly raunchy, career. 
And we can't resist a final "Ka-chow!"