OWN Reality Star Pastor John Gray Apologizes To His Wife for Cheating … Again
Pastor John Gray is trying to right his wrongs after getting caught in another cheating scandal. The former OWN reality star is publicly apologizing to his wife for the public humiliation she's endured. It's unclear on the current marital status of Gray and his wife but he's hoping to make amends.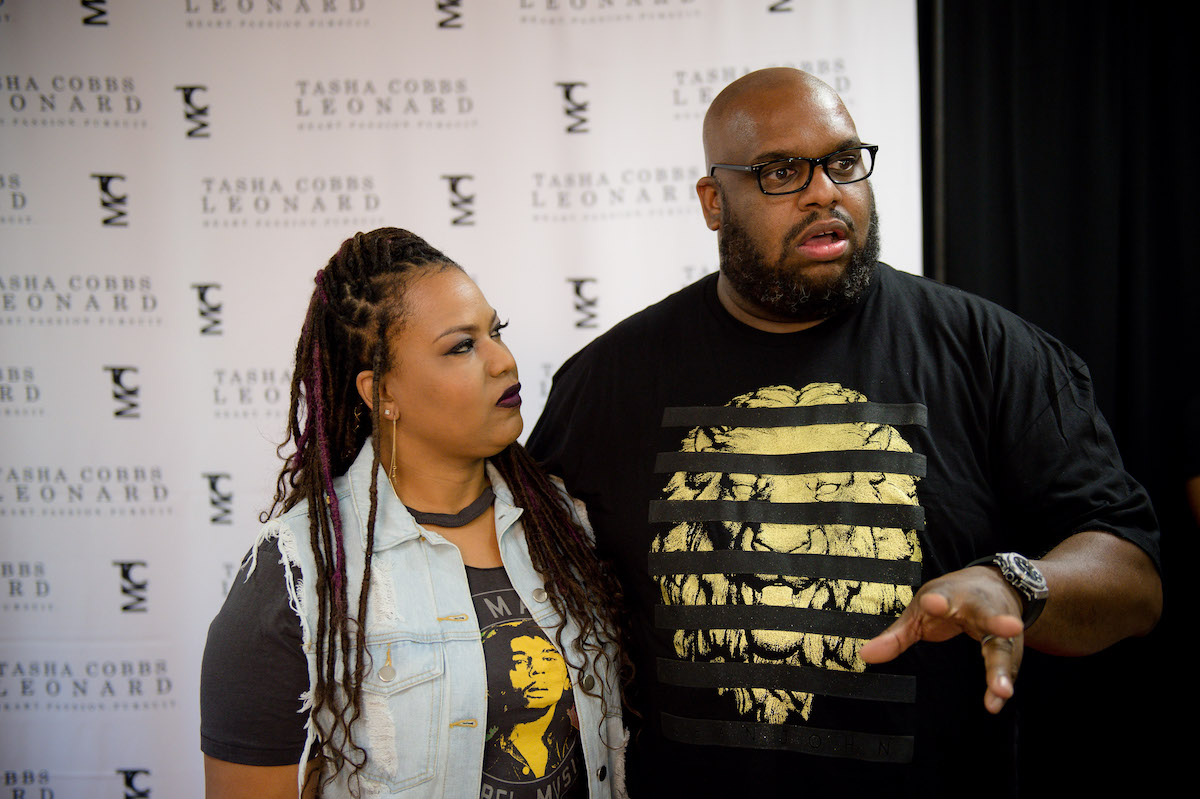 Pastor John Gray caught in another cheating scandal
Gray was caught in an alleged cheating scandal in 2018. He claims the affair was not sexual, only emotional, and that he'd learned his lesson and was moving forward in valuing his wife.
Despite his wife giving him another chance, Gray was caught in another compromising position in August 2020 and this time, there was damaging video evidence. In one video shared by multiple blogs, including the self-proclaimed "entertainment troll" Tasha K, Gray speaks with his alleged mistress about his wife's alleged lack of domestic ability.
Gray alleges that his wife of 10 years and the mother of his children does not cook. He shockingly pans the camera to his young son in the backseat of his car, prompting the child to corroborate his story. His son says that his mother cooks him pizza in the oven when Gray refuses to cook.
The alleged mistress in question tells Tasha K that she and Gray were in communication for several months. During that time, she alleges their conversations were sexual in nature and that he went out of his way to try and visit her. She also claims Gray sent her cash payments and invited her on international trips, including one to Cabo on Gray's private plane.
Tasha K's Instagram account features screenshots of alleged texts between the alleged mistress and Gray, one of which Gray requests nude photos from the woman.
Pastor John Gray publicly apologizes to his wife for his 'emotional affairs'
Gray's wife is typically the symbol of a woman standing by her man through thick and thin. It appears this time, she's taking a different approach and has not posted anything related to her husband or their marriage since the video was leaked.
Additionally, Gray has not been pastoring at his church, Relentless. Instead, there have been several guest pastors in his place. In a new lentghy Instagram tribute apology to his wife, Gray explains he's been in counseling to address his sins, both marital and individual.
As for why he's taking to social media to apologize to his wife for his actions, he says it's due to the level of disrespect he's caused.
"My wife deserves better," he writes in part. "The pain I caused her is immeasurable. Seeing her name in blogs because of things I did broke my soul. So since I was the cause of public embarrassment, let me be JUST AS LOUD ABOUT PUBLIC HONOR."
Gray also addresses speaking ill of his wife's lack of cooking to another woman, writing, "Aventer you are a miracle to me," he says. "I am sorry for the pain I have caused you. You name should have NEVER come up in any conversation in any negative way with anyone ever. I must do the work to earn your trust."
Aventer has not responded. The couple celebrated their 10-year wedding anniversary just weeks before the scandal.