OWN's Newest Reality Series 'Belle Collective' Puts Black Female Entrepreneurs on the Map
OWN has a new reality series that fans are eating up. Coming from the producer of Love & Marriage: Huntsville, Belle Collective follows the lives and inner workings of Black entrepreneurs in the booming South in Mississippi.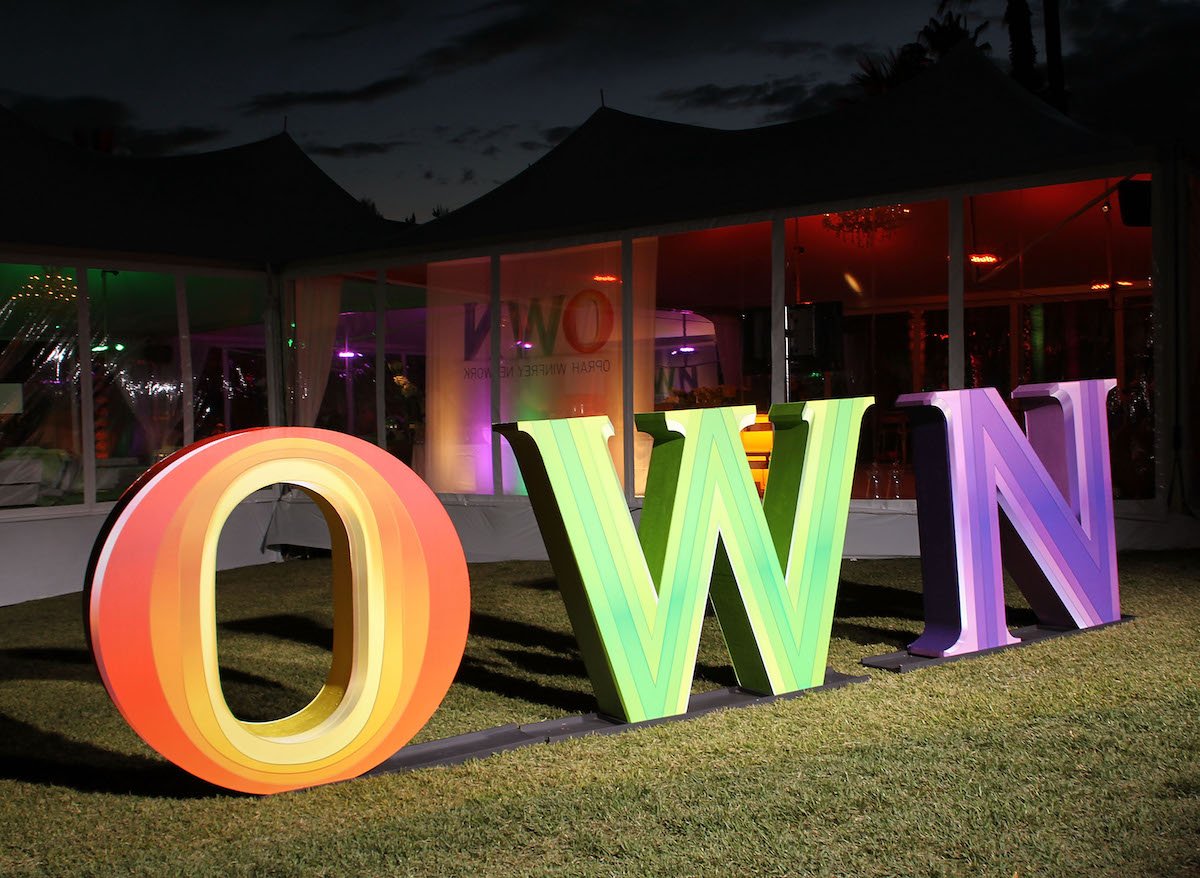 'Belle Collective' chronicles the lives of successful Black female entrepreneurs in Jackson, Mississippi
Belle Collective is the newest unscripted series on OWN. like OWN's Love & Marriage: Huntsville, the show is executive-produced by Carlos King, who is responsible for reality TV gold including The Real Housewives of Atlanta and Love & Hip Hop: Atlanta.
The series made its debut on Jan. 15 and follows the models of King's predecessors. Five boss women living and working in Jackson, Mississippi join forces to enhance Black businesses in the area. Of course, the show has a healthy share of drama.
Latrice Rogers runs a million-dollar hair business
Rogers quit her job in the medical field to start her own luxury hairline business. Within just a few years, Rogers went from selling hair extensions out of the trunk of her car to owning her own boutique. She's currently the number one vendor of luxury hair extensions in her region.
Related: 'Love & Marriage: Huntsville's' Melody Holt Shares Why She Decided To File for Divorce From Martell
As for why Rogers decided to participate in the show, Rogers said she wanted to show Jackson locals that anything is possible.
"If you can make it in Jackson, you can make it anywhere," Rogers said during a virtual press event for the show, as reported by Shadow and Act. "Jackson is a small city. We don't have the same resources as New York or LA or others who live in major cities and metropolitan areas. So for me, and the other women on the cast who are from here, we are the epitome of self-made."
Rogers has her longtime love by her side to support her through it all. She's been married to Clifton, who is 20 years her senior, for five years. The show chronicles the couple's marital issues with Rogers' concern that Clifton is not as loving as she'd like. Still, she says he's her biggest fan and even wants to financially invest in her business. 
Dr. Antionette Liles is opening her first dental practice
Liles is the youngest of the bunch but still accomplished. She left her home in Michigan for Jackson where she completed her academic studies. Liles married her college sweetheart but divorced after four years and is determined to bounce back stronger than ever.
Her story centers on her opening her first dental practice, which would make her one of the only Black dental practice owners in the region. It's a major financial undertaking, costing nearly $500k.
Newly single, Liles often reflects on her painful split. She was in an interracial marriage and opted out due to fear of having children and raising them in the racist South. She's open to love again and hopefully having children in the future. 
Lateshia Pearson is looking to revitalize a historic area in Jackson, Mississippi
Pearson is the glue within the group. Each of the cast members met Pearson through Pearson's social group National Women's Brunch Organization. Through the organization, Pearson provides monthly brunches with the theme of women empowerment.
Pearson revealed during the virtual press event that the show was her brainchild.
"The show was initially a show about women who brunch and I wanted to show the booming Black woman business owners of Mississippi," she explained. "I knew all of the women on some level socially. Marie and Antionette were previous sponsors of the brunch. Latrice had attended before and Tambra was a host for a few of my brunches in the past." 
Related: 'Love & Marriage: Huntsville's' Martell Holt Isn't Letting Melody Divorce Him Without a Fight
She was initially interested in only being part of the show from behind the scenes but King convinced her otherwise. As a business owner and knowing the history of the city, Pearson came up with the idea to buy back a block that was once thriving with Black businesses. She hoping to get the other ladies on board but their bickering puts things in jeopardy.
"I was inspired to buy the black back Ferris Street after having a conversation with my grandfather about how it was once a thriving area for Black business owners," Pearson said.
Marie Hamilton-Abston is the only Black woman in Jackson, Mississippi to have her own mental health practice
Hamilton-Abston mental health services practice made her the first and only Black woman in her region to do so. She works alongside her best friend and business partner and is extremely busy, which admittedly causes conflict in her marriage.
During one episode, her husband informs her that he feels she's married to her business and business partner more than him. She also has a ton of other family drama to tend to, including an adult son with multiple children. Hamilton-Abston plays mediator between the two mothers of her grandchildren.
Hamilton-Abston revealed during the virtual press even that she had trouble convincing her family to support her in participating in the show. She claims they were hesitant because they prefer privacy. Because of her mental health practice, the needs of Hamilton-Abston's clients also paid a factor in her initial hesitation to be featured on the show.
Tambra Cherie is looking to expand her profile as a media personality
Cherie is a local radio personality eager to take her career to the next level. As she mentions in episode one, she wants to be a media force to be reckoned with.
Her work in radio ties her to entertainment but allows her to keep her eyes on what's happening throughout the city of Jackson. She has a host of connections in politics, education, healthcare, fashion, and more both locally and nationally due to her platform.
Personally, her love life isn't as booming as her professional life but she's hoping to find a balance. The 40-year-old admits to putting work first but is now open to settling down and starting a family. The show chronicles her fertility struggles including exploring freezing her eggs and dealing with fibroids.