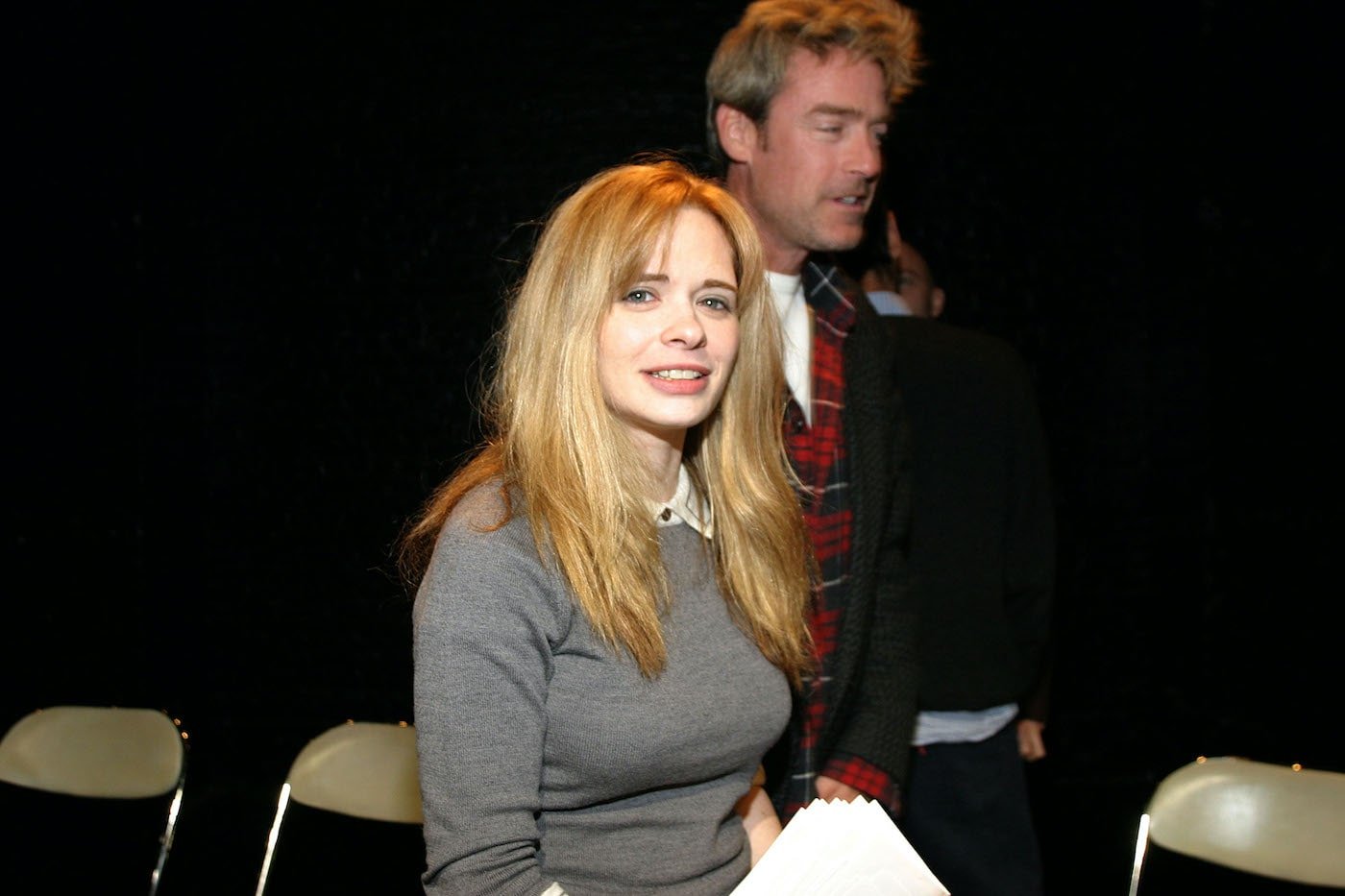 Oxygen's 'New York Homicide' Explores Adrienne Shelly's Shocking Murder [Exclusive Clip]
Oxygen's 'New York Homicide' re-examines the horrific murder of indie actor/director Adrienne Shelly.
The indie film world was rocked when actor/director Adrienne Shelly was found dead in her Greenwich Village apartment. The scene appeared to be a suicide, but soon detectives learned that Shelly was murdered.
True crime series New York Homcide reopens the 2006 case, exploring the shocking discovery of Shelly dead in her apartment. Detectives explained that murder wasn't commonplace in the neighborhood. The Village was known as a haven for artists, Hollywood players – and certainly not murder.
In an exclusive clip shared with Showbiz Cheat Sheet, detectives describe the scene when they arrived at Shelly's apartment. What appeared to be an act of suicide immediately appeared to be suspicious.
Adrienne Shelly's murder initially looked like an apparent suicide
Retired NYPD Detective John Cantone recalled getting the call from a man who found his wife "unresponsive" in their Greenwich Village apartment. New York Homicide set the scene, describing the environment as being home to New York University students and a "wealthy enclave known more for celebrity sightings than violent crimes."
"We don't have a lot of cases down in Greenwich Village," Cantone remarked. "Such as homicide. More suicides, but occasionally it does happen."
"We responded to 15 Abingdon Square," he recalled. "Apartment 47. We entered the apartment, we went into the bathroom where we found a white female, with blonde hair. Middle-aged, fully clothed. Hanging from a sheet that was tied to a shower curtain rod."
Clues that Adrienne Shelly was murdered
Family and friends were skeptical that Shelly would have taken her own life. Her career was taking off and she was the mother of a 3-year-old daughter. Known for her indie film work, Shelly had recently finished directing Waitress, based on the Broadway smash hit musical.
Detectives were also suspicious. Clues found at the crime scene didn't add up, which included another set of dusty bootprints on the bathtub rim where Shelly's body was discovered.
Investigators soon learned that Shelly was murdered after she got into an altercation with a construction worker in her building, The New York Times reports.
Apparently Shelly argued with Diego Pillco, who had been working in the building over the amount of noise being made due to construction. Pillco struck Shelly in the face. Then, believing he had killed Shelly, Pillco tried to make it appear as though it was a suicide.
Was the killer arrested and convicted?
Investigators questioned Pillco and he admitted to killing Shelly. "He admits to hitting her, believes he had killed her, and wanted to fake her suicide," an investigator told The New York Times.
"It appeared to be a suicide — he staged it as a suicide," the investigator said. But added that investigators "never just accepted it for what it was staged to be." Finding the match between the bootprint in Shelly's shower to other prints in the building helped investigators crack the case.
Pillco confessed to the murder. He was sentenced to 25 years in prison. Shelly's husband, Andrew Ostroy spoke directly to Pillco during the sentencing.
"No sentence would be enough for you," he said. "I want you to suffer like she suffered, to live a life of fear, the same fear she felt when she realized she was about to die."
Tune in to Oxygen's New York Homicide. New episodes air on Saturday at 9 p.m. ET/PT.