'Ozark' Boss Says [Spoiler] Wasn't Originally Supposed to Die: 'That Was Really Hard'
'Ozark' killed off a major character in its latest season. But that wasn't how things were originally supposed to go down. Showrunner Chris Mundy explained in an interview.
Ozark has delivered a lot of shocking moments over the years, but arguably nothing tops what happened at the end of Ozark Season 4 Part 1.
Set immediately after Helen Pierce's murder, this season sees the Byrdes forging a greater partnership with Omar Navarro. That, of course, comes with numerous challenges, including his nephew Javi Elizonndro's attempts to gain control of the business and rival Darlene Snell's foray back into the drug trade. It all leads up to a shocking conclusion, but that wasn't the initial plan.
[Warning: This article contains spoilers for Ozark Season 4 Part 1].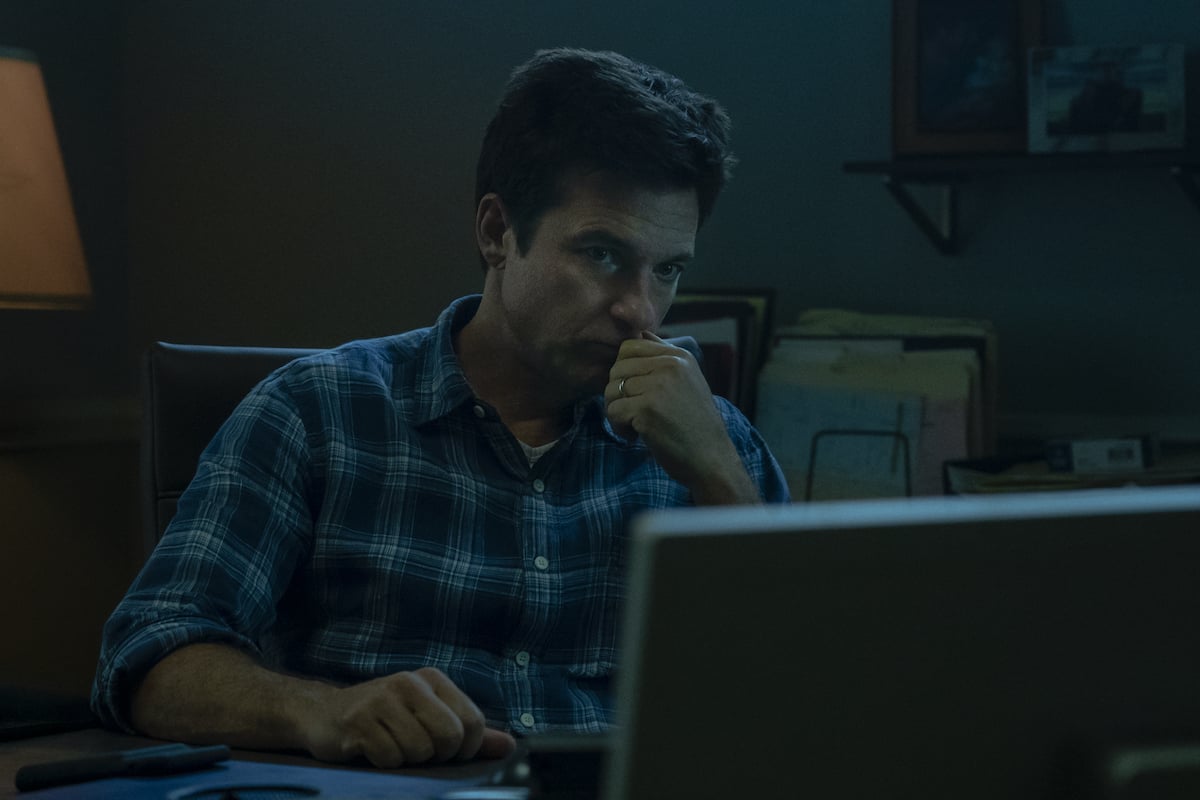 'Ozark' killed off Wyatt Langmore in the first half of its latest season
At the beginning of Ozark Season 4, Marty and Wendy Byrde returned from Mexico with a message for Darlene: cease operations or face "quick" and "brutal" force from the cartel.
True to character, Darlene simply laughed it off and went on as planned. Things started moving so quickly that the threat became somewhat of an afterthought, but then it became a reality in Ozark Season 4 Episode 7.
Newly married, Darlene and Wyatt returned home to find Javi in their living room. Darlene attempted to explain and apologize for going against the cartel, but Javi shot and killed her before she could finish. "Sorry, whoever you are," he said to Wyatt before shooting and killing him too.
Showrunner Chris Mundy on Wyatt's fate in 'Ozark'
In an interview with TVLine, showrunner Chris Mundy opened up about the decision to kill off Wyatt.
"It was so hard," he said of killing the character. "That was something that evolved. It wasn't the original plan. There aren't very many sweet or pure souls on our show. And he is one. Also, I just love [his actor] Charlie Tahan. Obviously, you separate the actor from the role, but [my instinct] is to want to protect Wyatt. So [killing him off] was really hard."
Mundy explained there was "a fair amount of debate" about it in the writers room. "But we knew we were writing toward an end," he continued, "so for us it was like, 'You know what? Even though it's a really hard decision, we've got to do the thing that pushes Ruth to [her] most raw.'"
"It was the only thing that could lay her bare," he added. "So we had to. If it was Season 2, we wouldn't have done it. I would not have wanted to be without Wyatt for that long. But knowing we were coming to the end — and what it could do to the dynamic for the final seven episodes — I knew it was the right decision."
How Wyatt's death impacts the next episodes
After finding their bodies, Ruth declared revenge against Javi and set out to find him, despite the Byrdes' protests. Mundy said Ozark Season 4 Part 2 will pick up "right away," telling The Hollywood Reporter that the first couple of episodes will see Ruth and the Byrdes at odds over what to do with Javi. While no release date has been announced, the expectation is that the remaining episodes will air later in 2022.