'Ozark' Boss Teases Marty and Wendy's Fates Ahead of Season 4 Part 2
It's almost time. Ozark only has a few episodes left until its series finale, in which we'll finally learn the fate of the Byrde family. Showrunner Chris Mundy promises that exciting things are in store and that fans will "hopefully" have closure when the story comes to an end.
[Warning: This article contains spoilers for Ozark Season 4 Part 1.]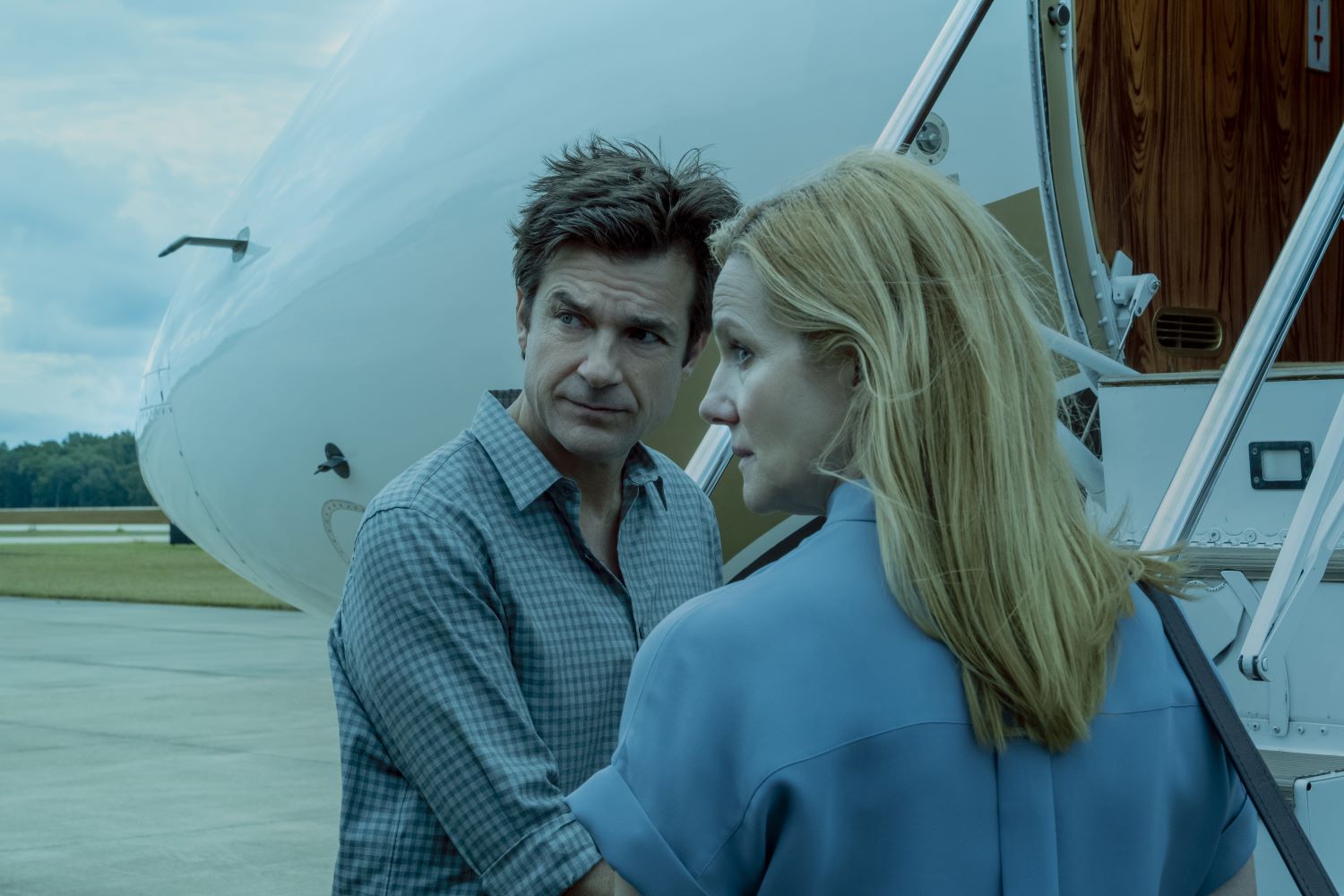 What happened in the first part of 'Ozark' Season 4
The first half of Ozark Season 4, released on Jan. 21, opened with a scene of the Byrdes driving in their van. They were discussing their upcoming move back to Chicago when a semi-truck suddenly swerved into their lane, forcing them off the road. The van landed in a ditch after flipping over multiple times, leaving their fates in the air.
The show then cut to the moments immediately after Helen Pierce's murder in Ozark Season 3. Her death meant the Byrdes would be working closely with Omar Navarro, but with that came more trouble.
Meeting up at Navarro's compound, Navarro relayed his plans to step back from the cartel and requested the Byrdes help him transition to a legitimate life. It was a feat they managed to pull off, only for Maya Miller to go back on the deal at the last minute and have Navarro arrested.
With Navarro behind bars, his nephew, Javi, took control of things and immediately got down to business. First and foremost, he delivered on the promise to kill Darlene Snell (and Wyatt Langmore, by extension). After Ruth Langmore discovered their bodies, she vowed revenge and set on a warpath to kill Javi, despite the Byrdes' protests.
Mundy on the remaining 'Ozark' episodes
While the release date for Ozark Season 4 Part 2 has yet to be announced, we at least know a thing or two about what to expect when the show returns to Netflix. In an interview with TVLine, Mundy confirmed the second half will resume right after Ruth stormed out of the Byrde family home.
"We pick up right away," he said. "We would be cheating everybody if we jumped past the emotional place we were in [at the end of the episode]."
The first couple of episodes will chronicle the disagreement between the Byrdes and Ruth over what to do about Javi, Mundy told Entertainment Weekly. But the Byrdes aren't exactly on the same page on a lot of things either. Mundy says in the end, Marty and Wendy will make big decisions about the future of their marriage and partnership.
"We usually frame everything through the marriage, as much as Ruth is this gigantic part of the show, obviously," he explained. "For the Byrdes, at a certain point the final seven to me are about, at what time is it healthy to stay in, and at what time is it healthy to get out, in terms of that partnership? And so, to me, I really think the back seven is pretty intensely about marriage and family. And Ruth is an extension of that family."
Mundy hopes fans will have 'closure' when the show is over
Mundy told The Hollywood Reporter that he hopes that, after the ending, fans will have closure.
"I don't want to feel messed with," he stated. "I want to feel like, 'OK, that was the end.' So hopefully people will feel closure by the end — whether they like it or not, I don't know."
He added: "In terms of tone, we're going deeper into the family and their bonds. Is family the ultimate bond? Is friendship[ or] marriage? At what point is it almost unhealthy to stay, even if you love somebody? We're going to delve into that with Marty and Wendy. Hopefully, the back half will still be fun and exciting, but also really emotional for the Byrdes and Ruth."