'Ozark' Cast Teases Exciting Storylines in Season 4, Including for Jonah
Fans look forward to Ozark every year, but this time it's a little different. Now in its fourth and final season, the show is expected to deliver its best episodes yet and a finale that's worthy of the series. Offering insight into what's to come, the cast says to expect an exciting Ozark Season 4 story — including with the smart but introverted Jonah Byrde (Skylar Gaertner).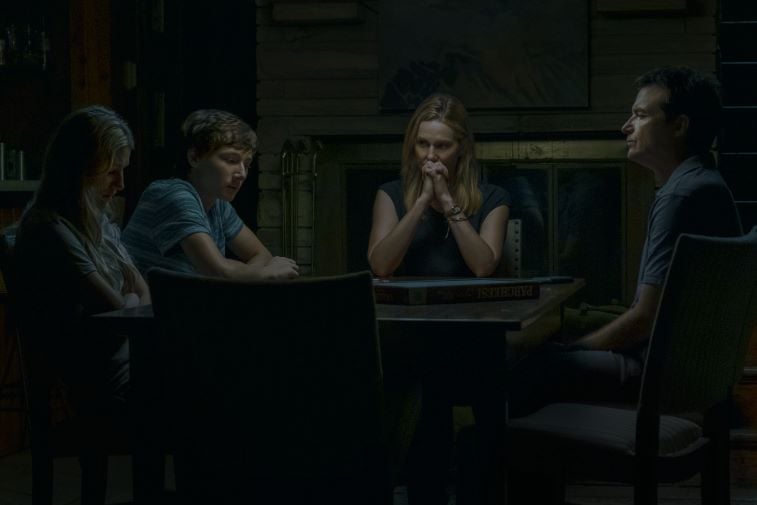 'Ozark' will pick up after lots of drama
Remember, the season 3 finale of Ozark ended in the death of Wendy's brother Ben. Wendy (Laura Linney) had tried to stop it, but after he exposed Helen Pierce (Janet McTeer), there was nothing she could do.
When Jonah learned of the murder, he confronted Helen with the intention of killing her. But then she explained she only allowed it because his parents had OK'd it. Jonah spared her life but was so enraged he shot out a home window.
Meanwhile, Helen set off to Mexico with the Byrdes, hoping Omar Navarro (Felix Solis) would decide to terminate their business relationship and prioritize her. But instead, he murdered her, telling the Byrdes he looks forward to working with them more closely in the future.
The 'Ozark' Season 4 story will bring more drama to the Byrdes
The fourth season of Ozark will follow the Byrde family as they try to figure out their end goal. It'll be split into two seven-episode parts, with the first expected to air either in late 2021 or early 2022.
As far as why the show is ending so soon, Solis said during a SAG Awards Panel on March 31 that it's simply time to say goodbye. "All good things must come to an end. This was a good job that must come to an end," he said (via Deadline). "We don't want to wait until it's not good for it end."
While fans were hoping to see it go on longer, several cast members promised the show will at least end on a satisfying note. Actor Jessica Frances Dukes, who plays agent Maya Miller, said fans should expect to see new characters, including some who have previously been mentioned. She also noted that certain existing characters will see continued growth, including Jonah.
Gaertner chimed in to say the crew will "pull all the stops with the finale" when it comes to character arcs and the storytelling. "We have so much confidence that everyone's going to pull it off perfectly," he continued.
None of them got too into the details, but there are plenty of theories about what might happen. When it comes to Jonah's storyline, people have guessed everything from him teaming up with Ruth Langmore (Julia Garner) to him taking over the family business once something tragic happens to his parents.
With limited details, it's hard to guess what'll happen. But we're sure it won't disappoint.