'Ozark' Fans Are Devastated After Netflix's Recent Announcement
Ozark's third season dropped on Netflix on March 27, 2020, to the most massive audience, yet. Jason Bateman admits that the increase in viewership might be due to the coronavirus (COVID-19) pandemic. However, the new viewers are hooked and hoping for more crime and money laundering in the Ozarks. Sadly, the most recent announcement has fans devastated.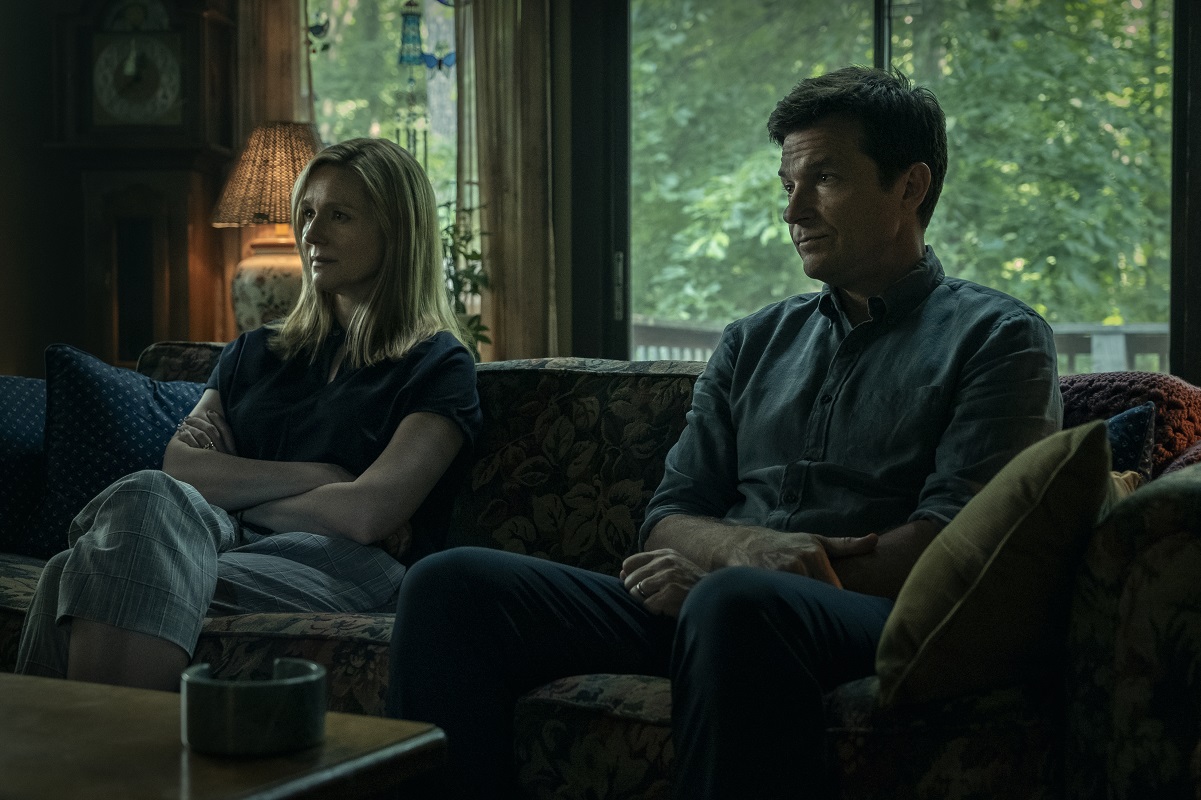 RELATED: 'Ozark': This Character Will Move Up As the New Ruth Langmore In Season 4 
What is 'Ozark' about, and why are so many people watching it?
Ozark is a drama featuring Bateman, Laura Linney, and Julia Garner. The Byrde family left their suburban Chicago lifestyle to launder money in the Lake of the Ozarks for a Mexican drug cartel. Throughout three seasons, the family is involved in many deaths and falls deeper into the life of crime.
Netflix revealed that almost 30 million people viewed the third season in the first four weeks after hitting the streaming giant.
RELATED: 'Ozark' Season 3: Was Ruth Unreasonable to Think She Was 'Untouchable'?
"We are very proud of what we did, but we would be lying if we said we didn't have a little virus aid," Bateman admitted to Deadline. "We had some gratuitous timing with the show coming out when everyone had nothing to look at except their walls and television. Hopefully, people liked what they were looking at."
The Vice President of Original Content for Netflix, Cindy Holland, believes "Ozark is a gripping drama that has captivated audiences all around the world and garnered tremendous critical acclaim."
What 'Ozark' announcement devastated fans?
On June 30, 2020, Netflix renewed Ozark for a fourth season; however, the announcement was bittersweet. The next season will be the show's last, and fans who love the show want more.
The final season will be 14 episodes instead of the usual 10 episodes. It will also be split into two 7-episode parts.
"A super-sized season means super-sized problems for the Byrdes," Bateman revealed. "I'm excited to end with a bang(s)."
RELATED: 'Ozark's Tom Pelphrey Reveals the Moment He Realized His Character Would Change Everything
Along with Bateman, Linney will return as Wendy Byrde, and Garner will return as Ruth Langmore. The Byrdes children will also be back with Sofia Hublitz as Charlotte and Skylar Gaertner as Jonah. Also returning to the show is Charlie Tahan as Wyatt Langmore and Lisa Emery as Darlene Snell. 
Ozark fans want more than 4 seasons of the series
"We need 10 seasons, at least," wrote one fan on Instagram.
Other viewers quickly agreed that they would love to see more than four seasons of Ozark.
RELATED: 'Ozark's Julia Garner Reveals the 2 Items She Will Never Take For Granted After the Quarantine
"Agreed!!!" added another viewer. "This show is so creative and written so well!!! 2020 is one disappointment after another!!!"
While many fans are upset, they look forward to an epic final season.
"Season 3 was sheer genius!" another fan added. "Looking forward to season 4. I just wish it didn't have to go so soon. I guess all good things must end. I just hope it ends as it began — with superior writing, amazing acting, and a thoughtful conclusion that keeps its loyal viewers like me satisfied in the end."