What 'Ozark' Fans Think About Possible [Spoiler] Spinoff
After the abrupt and unexpected ending of 'Ozark' Season 4 Part 2, fans were left wondering about the possibility of an 'Ozark' spinoff.
Ozark is officially over after releasing its final episodes to Netflix on April 29. But some fans were left hoping for closure after the abrupt and unexpected ending to the show. Could there be an Ozark spinoff then? Netflix hasn't confirmed anything, but that hasn't stopped fans from discussing the possibility of one.
[Warning: This article contains spoilers from Ozark Season 4 Part 2.]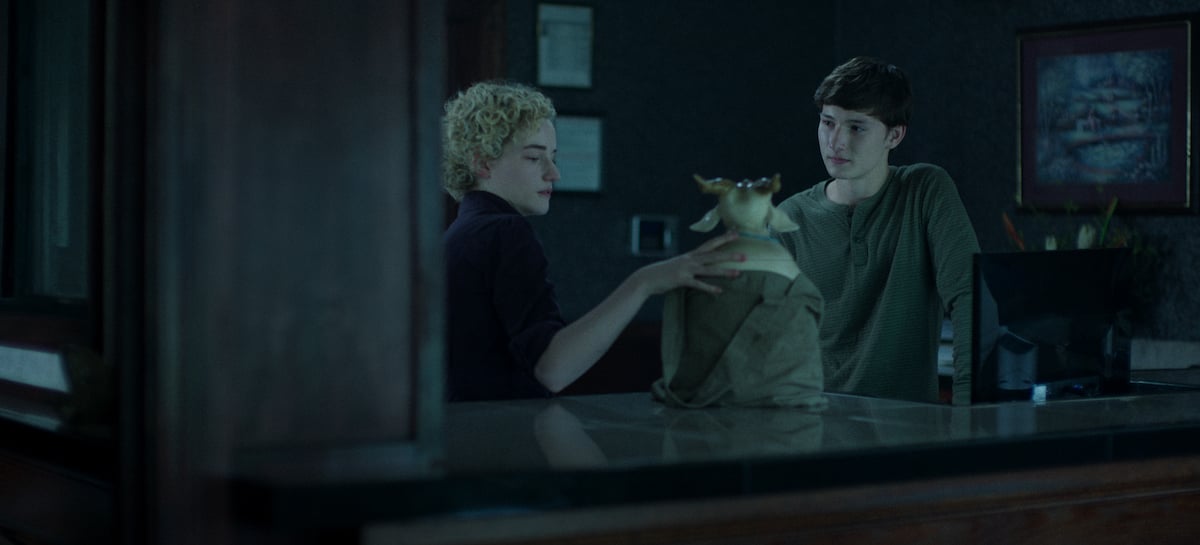 Jonah Byrde's dark turn gives him 'Ozark' spinoff potential
After finishing the show, fans took to social media to discuss the possibility of an Ozark spinoff around Jonah. Born to money launderers Marty and Wendy Byrde, Jonah was introduced to crime at a young age and soon began to display his own troubling behaviors. He continued to spiral as he learned more about his parents' work with the cartel, eventually learning to and helping them launder money.
His relationship with his parents became tense in Ozark Season 3 when he learned about Wendy's role in his uncle Ben's death in Ozark. Furious over the truth, Jonah moved out and began working with Ruth Langmore. His parents desperately tried to bring him home, but nothing worked. He even considered leaving town to live with Wendy's dad, but after realizing his intentions, Jonah went home.
They were arriving at the house after an event when they were greeted by Mel Sattem. Mel had broken into the home to confront the Byrdes after realizing Ben's ashes were stored in the cookie jar. He was clearly going to have them arrested until Jonah came out with a gun and fired at him, seemingly killing him. Showrunner Chris Mundy told Esquire that those actions were meant to show just how much Jonah has transformed in the show.
How fans feel about an 'Ozark' spinoff on Jonah
It's both fascinating and terrifying to think about the person Jonah has become at only 14 years old. But is that interesting enough for a spinoff? When the question was asked online, one fan gave it a "hard pass."
"Most boring show. Hard pass," they wrote on Reddit.
"I would absolutely not want to see Jonah or any of the Byrdes," said another. "They've become sh**** people, and I wouldn't want to watch them continue to f*** up other people's lives. I absolutely would watch a spin-off where Ruth starts a brand new life for herself, but that can't happen for obvious reasons."
Others had different characters in mind for a potential Ozark spinoff.
"I'd watch a spin-off about Three's life post Ozark," one fan wrote on Reddit, while another said they'd "give one about Rachel a go."
Someone else said they'd be open to seeing more of Omar Navarro's work with the cartel, but some thought that might be "bad since we knew how lame his story ends."
What have the show bosses said about an 'Ozark' spinoff?
Although there don't seem to be any active plans for an Ozark spinoff, Mundy hasn't ruled out the possibility.
"It's definitely something that people have talked about a bunch," he told TVLine. "There's nothing definitive. We're lucky that people seem to really like the show so there's obviously going to be some interest there."
But he acknowledged that if it did happen, it would be completely different from the original show.
"It was really important for me to end this show," he said of Ozark. "This is the work we did, we did our best and we hope people like it. And then anything that spins off from it would be its own distinct thing, even though it's in our universe."
We're sure that would be OK with fans as long as there's more. Maybe it'll happen soon.