'Ozark': Fans Weigh in on Jonah and Buddy's Unique Friendship
In the hit series Ozark, there are a number of friendships that would be considered unique, but one of them seems to be a fan favorite above all others. When the Byrdes move to the Ozarks, Jonah Byrde (Skylar Gaertner) makes a friend in the family's new house.
Jonah meets Buddy at a unique time for both of them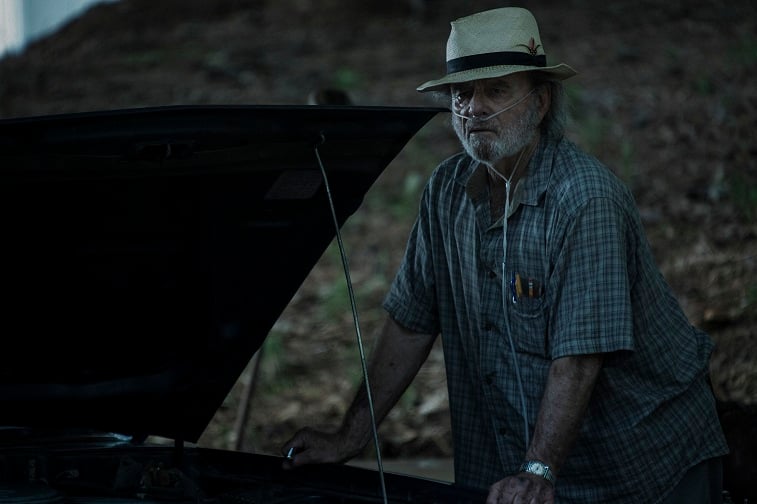 Jonah is forced to move with his family so his father can launder money for the Navarro cartel. He learns the truth about his family's business dealings and finds an unlikely friend in Buddy (Harris Yulin). Wendy Byrde (Laura Linney), Jonah's mother, finds their new home, but it comes with a catch. Buddy is the owner of the home and it turns out he has terminal heart failure and he wants to continue to live there in the house until he dies. The Byrdes agree to this and they start realizing how strange Buddy can be. But somehow, it all works out and the Byrdes and Buddy become like one big happy family.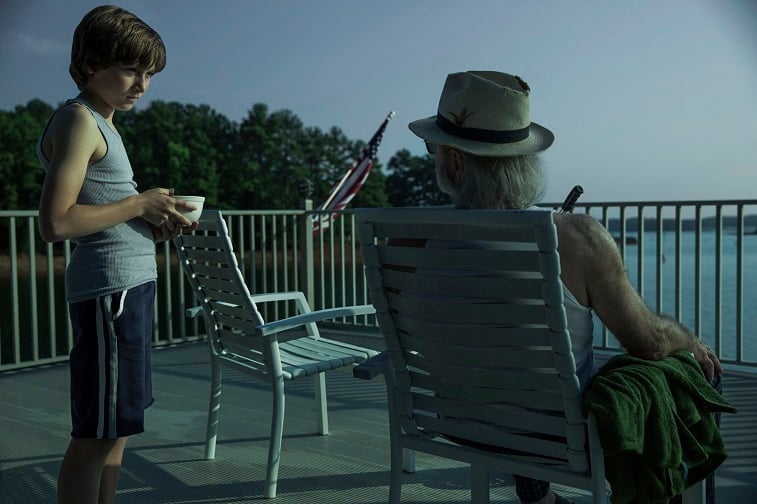 When Buddy finally passes away, Jonah is devastated. He says a few words at Buddy's funeral and he lets everyone know that Buddy was his best friend. They would shoot guns together and just hang out despite the obvious age difference. They were more like family than friends and fans can see that.
Fans weigh in on Jonah and Buddy's unique friendship
A fan of Ozark recently posted a picture on Reddit of Buddy allowing a young Jonah to aim a rifle like he's about to shoot a watermelon. "My favorite duo," the post is captioned.
Fans seem to agree that Jonah and Buddy brought a lot of good times to the show. When Buddy dies, nothing seems quite the same for anyone including the fans.
"They are quite the duo. Buddy is probably one of my favorite characters. It sucks he died would have loved to see more scenes with them both," a Reddit user wrote.
One fan thinks Buddy's death shows that everyone dies eventually, it was just unfortunate that it happened so soon. "It kept the show honest though. No one is untouchable and we all die eventually," a fan said.
Jonah and Buddy were good friends
Other fans miss Buddy and wish there had been more moments between him and Jonah. Buddy was very protective over Jonah and seemed to understand him. They would take walks together and just enjoy each other's company.
"I miss Buddy so much. He was definitely one of my favorite characters and I would have loved more of him and Jonah," said a fan.
Fans were heartbroken when Jonah read his speech at Buddy's funeral. He was obviously extremely hurt at the loss that he knew was coming and he wanted to celebrate his friend's life to the fullest.
"The speech Jonah gave at Buddy's funeral touched a place in my soul I didn't know existed," a fan wrote.
Another fan didn't think the show could make them cry, then they experienced the loss of Buddy and Jonah mourning for him at his funeral. "I did not expect that Ozark would make me cry," said another fan.
Viewers of the series Ozark appreciate the friendship between Jonah and Buddy. Fans still mourn the loss of Buddy and his death has changed Jonah forever.