'Ozark's Julia Garner Will Never Star in a Teen Movie
Julia Garner seems to be all over our TV screens in the past few months. The 26-year-old took the world by storm again as Ruth Langmore in the third season of Netflix's Ozark. Then a few short weeks later, Netflix released the 2018 miniseries, Waco, and fans saw Garner's familiar face as Michelle — one of David Koresh's wives.
Fans are wondering what's next for Garner. There's one thing that she knows is certain — she won't be the star of a teen movie.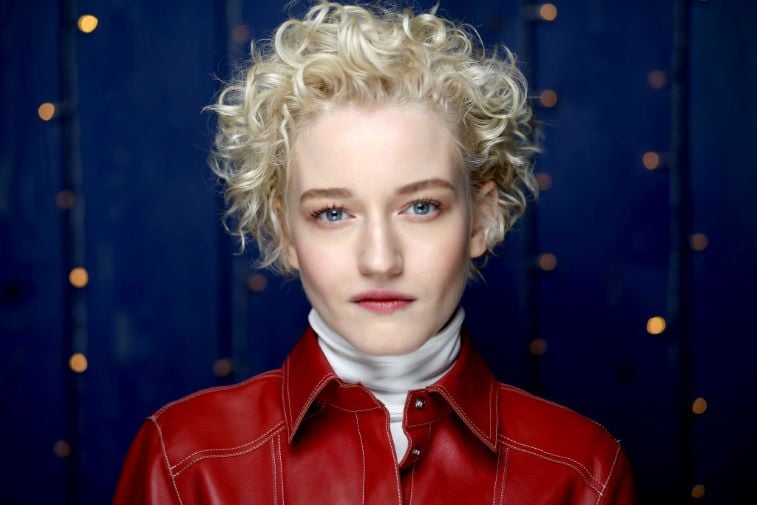 Will Julia Garner star in 'Ozark' Season 4?
After the success of Ozark Season 3, we know there is an Ozark Season 4 on the horizon. Will Ruth be another significant part of the show? On its March 27, 2020, premiere, it almost tripled viewership numbers of its season 2 premiere. It also opened to even larger audiences than Tiger King: Murder, Mayhem, and Mystery, Variety reports.
Ozark showrunner Chris Mundy teased season 4 of Ozark with a significant plotline surrounding Garner's character, Ruth.
"Well, if we're lucky enough to get a season 4," Mundy told Entertainment Weekly. "I think it will be about whether or not Ruth really can create something of her own that she wants and is sustainable, or if she wants something else."
It looks like Ruth might be the star of a season 4 of the Netflix series. She ended season 3 by parting ways with the Byrde family after they refused to avenge her brutal beating by Frank Cosgrove Jr. (Joseph Sikora).
Why won't 'Ozark's Julia Garner ever star in a teen movie?
Julia knows what kind of movies or TV shows she likes to star in. She would love to star in a superhero movie, but never a teen movie.
"I can't do that," she told reporters at The Cut when asked if she would be in a teen movie. "I don't look like a proper teen actress, I feel like. But maybe I could be like the weirdo in the teen movie."
Although Garner often stars as young characters, since she is only 26, she never wants to be that stereotypical teen. If anything, Garner admitted she might be the misfit.
What is Julia Garner starring in next?
Garner's next TV Series is Inventing Anna, which is created and produced by Shonda Rhimes for Netflix. Garner will star as Anna Sorokin in the miniseries based on the New York Magazine article, "How Anna Delvey Tricked New York's Party People," by Jessica Pressler.
The character of Sorokin fits right into Garner's wheelhouse. The Russian fraudster moved to New York City in 2013 under a fake name — Anna Delvey — and pretended to be a wealthy German heiress.
In 2019, Sorokin's story was all over the media because of how well she was able to join the various social circles of the wealthy in NYC. She was convicted on multiple counts of attempted grand burglary, theft of services, and robbery in the second degree.
Inventing Anna is set to drop on Netflix in early 2020.