'Ozark's Julia Garner Reveals the 2 Items She Will Never Take For Granted After the Quarantine
'Ozark' Julia Garner misses these two things the most while in quarantine.
Julia Garner plays Ruth Langmore on Netflix's original series, Ozark. Season 3 dropped on March 27, 2020, and garnished an even larger audience than season 2. Garner is quarantined in her house like the rest of the United States during the coronavirus (COVID-19) pandemic. She revealed the two items she will never take for granted again after the world returns to normal.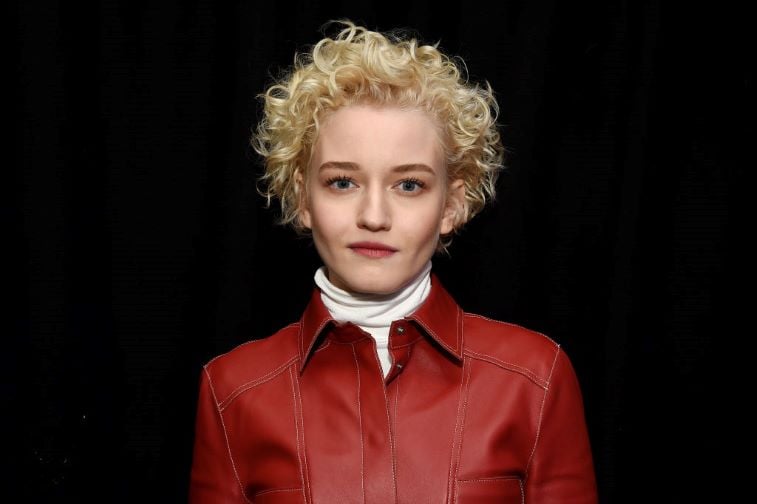 Will Julia Garner return to play Ruth Langmore in 'Ozark' Season 4?
In episode 7 of Ozark Season 3, Garner's character is brutally beaten by Frank Cosgrove Jr. (Joseph Sikora), sending her to the hospital. When Marty Byrde (Jason Bateman) refuses to kill Frank Jr. in retaliation, Ruth vows to leave the Byrde family and their money-laundering business. Fans wonder if Garner will be a star on the show if Ozark has a season 4.
Luckily, Ozark showrunner Chris Mundy already teased season 4 with a significant plotline surrounding Ruth.
"Well, if we're lucky enough to get a season 4," Mundy told Entertainment Weekly. "I think it will be about whether or not Ruth really can create something of her own that she wants and is sustainable, or if she wants something else."
Thankfully, it looks like Ruth might be at the center of Ozark Season 4.
What two items will Garner never take for granted after the quarantine is over?
Garner graced the cover of Vanity Fair's digital issue, and couldn't be more excited about it. In the interview, she revealed details about what she and her husband, Mark Foster, are up to during quarantine. 
"One of the most interesting photoshoots I've ever done," Garner captioned her Instagram post about the cover. "This shoot was mid-quarantine. Shot by my love @markfoster on an iPhone. This is outside our yard in front of our #bougainvillea."
The actress is enjoying the downtime and catching up with family and friends via phone calls and FaceTime. Her husband is the lead vocalist of Foster the People, so she hears a lot of music throughout her days.
Garner will never take "paper towels and hugs" for granted again after the pandemic is over.
Julia Garner knows what Ruth Langmore would do while in quarantine
"Ruth would read 48 Laws of Power and rewatch Scarface," Garner confidently states.
As for the Ozark actress, she is happy to enjoy the quiet life while in quarantine. 
"I think the biggest thing for me has been learning how to just 'be,' Garner describes the most important lesson she has learned during the pandemic. "I've been working pretty full-on since I was 16, so having this downtime is something I'm not used to. It's been a good reminder to slow down and enjoy the quiet things around me. I'm very lucky to have everything I need."