'Ozark': Laura Linney 'Wasn't Looking to Do a Series' — What Changed Her Mind?
With the success of Netflix's original series, Ozark, it's hard to believe that Laura Linney did not have any interest in it at first. Linney portrays Marty Byrde's (Jason Bateman) wife in the drama, which is now in its third season.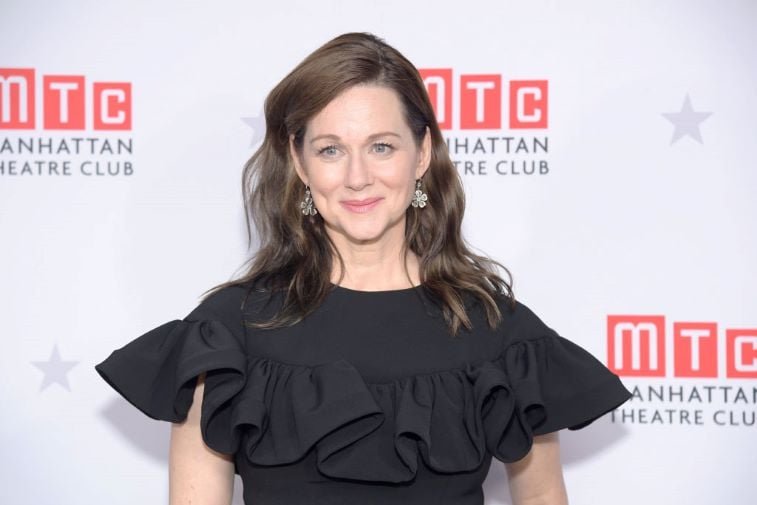 Who does 'Ozark's Wendy Byrde (Laura Linney) kill in season 3?
In Ozark Season 3, Wendy proves herself to the Mexican drug cartel leader, Omar Navarro (Felix Solis). She goes behind Marty's back to open up a second casino, against his wishes. However, a wrench is thrown in her plan when her brother, Ben Davis (Tom Pelphrey), nearly tells the guests at a fundraiser that the Byrdes are criminals. 
Wendy tries to take her brother to safety. However, Ben continues to call the cartel's attorney, Helen Pierce (Janet McTeer). When Wendy realizes that her brother cannot keep the Byrdes' secrets, she tells the hitman to take him out. Navarro puts his faith in Wendy and Marty in the end and kills his attorney, Helen. 
'Ozark': What led Laura Linney to join the cast?
"I wasn't looking to do a series, but I've always really, really admired Jason [Bateman]," Linney told Collider." I'd met him a few times, socially, and I'd always really liked him. I'd always suspected and inherently known that he had a much larger range than he's been able to explore, so I was just very excited for him, that he was going to let himself venture into another genre."
Without Bateman's involvement, Linney might not be in Ozark. She was happy to work with him on the cast and to see him direct.
"I'm at the point in my life where I basically make decisions based on the people, and people that I want to spend my time with," Linney continued. "I thought about it for a while, and I talked to my husband about it, and then I just thought, 'Why not?' It was a very good decision to make. The whole company was wonderful, and the production was wonderful. I really feel like I fell into a pot of honey. It was really fun."
'Ozark' Season 4: What's ahead for Marty and Wendy Byrde?
"Well, if we're lucky enough to get a season 4," Mundy told Entertainment Weekly. "I think it will be about whether or not Ruth really can create something of her own that she wants and is sustainable, or if she wants something else."
Since Ruth is leaving the Byrdes money laundering scheme, it will be interesting to see how the business survives without her.
"And I think it will be about if the Byrdes can turn the biggest mistake of their lives into this huge advantage, and how much will karma catch up with them if they do?" Mundy concluded.