'Ozark': This Character Will Move Up As the New Ruth Langmore In Season 4
Netflix's critically acclaimed crime drama, Ozark, returned for season 3 on March 27, 2020. It's almost two months later, and fans are still contemplating what season 4 of the series will bring. Marty (Jason Bateman) and Wendy Byrde (Laura Linney) are as deep as ever with the Mexican drug cartel. 
However, where Ruth Langmore (Julia Garner) stands with the Byrdes in Ozark is a different story. Will someone need to take her place in the family's money-laundering scheme? If so, who is the most likely character to fill her massive role?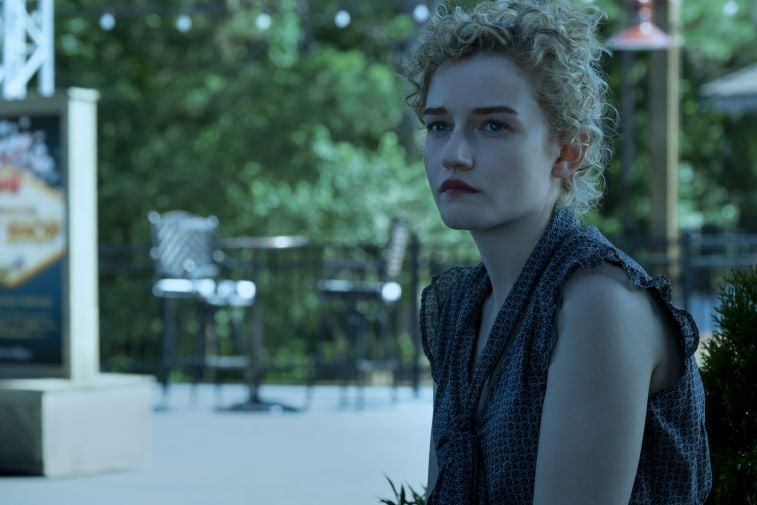 'Ozark' Season 3: What happened between Ruth and the Byrdes?
In Ozark Season 3, Ruth emphasized that she was "untouchable." However, she was brutally beaten by Frank Cosgrove Jr. (Joseph Sikora) from the Kansas City Mafia. When she insisted that Marty and Wendy fire back at the Mafia by killing Frank Jr., they did nothing more than cut ties.
As if she wasn't angry enough about Frank Jr. still being alive, the cartel's hitman kills Ruth's one love interest. Wendy's brother, Ben Davis (Tom Pelphrey), begins to interfere in the Byrdes' livelihood by showing up at a fundraiser event, screaming about what awful people they are. Wendy tries to get him to safety, but in the end, she gives up and shows her loyalty to the Mexican drug cartel instead by letting them kill her brother. 
RELATED: Is 'Ozark' The New' Breaking Bad'?
The end of the season finds Ruth at Darlene Snell's (Lisa Emery) door, where her cousin Wyatt (Charlie Tahan) is staying. She's fed up with the Byrdes and ready to begin her empire.
What happens to the Byrdes without Ruth Langmore in 'Ozark'?
"Well, if we're lucky enough to get a season 4," Mundy told Entertainment Weekly. "I think it will be about whether or not Ruth really can create something of her own that she wants and is sustainable, or if she wants something else."
Ruth is not leaving the show — she's only moving on without the Byrdes.
RELATED: 'Ozark's Julia Garner Will Never Star in a Teen Movie
"I could see her playing a double agent next season," one fan wrote on Reddit regarding Ruth.
Since Ruth ran so much of the Byrdes casino business, there is a massive hole in their corporation.
Fans believe Charlotte Byrde will fill Ruth Langmore's shoes in 'Ozark' Season 4
Charlotte (Sofia Hublitz) is Marty and Wendy's eldest child. She was against the family's move to the Ozarks, Missouri, from day one. However, as time goes on, she becomes more and more involved.
"Charlotte is important because she starts in season 1 rejecting their new life in the Ozarks, and by season 3 has fully accepted it," wrote one Redditor. "She is now a willing participant in her parents' work. She understands the stakes. I think Helen's daughter was brought into season 3 to show how much Charlotte had changed."
Fans see her stepping up to take on the responsibilities that Ruth had in the family business. We will find out if they are right when Ozark returns for Season 4.