'Ozark' Season 3: Fans Praise Tom Pelphrey's 'Brilliant Performance Portraying Mental Illness' as Ben
Fans praised Tom Pelphrey's 'brilliant performance portraying mental illness' in 'Ozark' Season 3 as Wendy Bryde's brother with bipolar disorder, Ben.
Two-time Daytime Emmy Award-winner Tom Pelphrey joined the cast of Ozark Season 3 as Ben, the brother of Wendy Byrde, who has bipolar disorder. While the polarizing character's actions toward the end of the season made several viewers dislike him, they couldn't help but praise Pelphrey's "brilliant performance" in the Netflix series.
[SPOILER ALERT: This article contains information revealed in 'Ozark' Season 3.]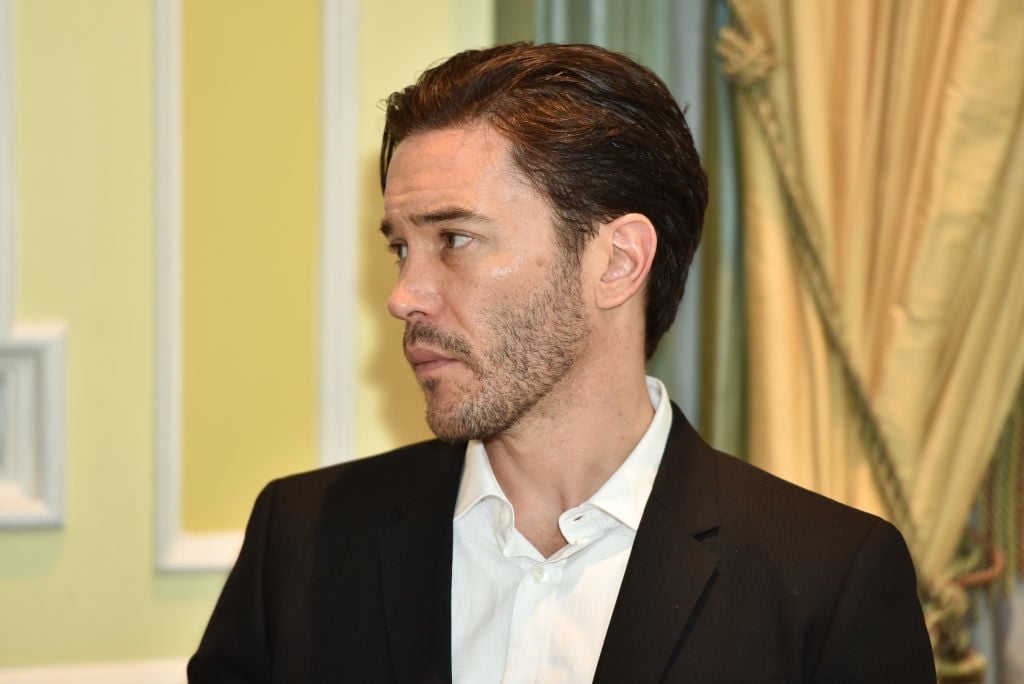 Tom Pelphrey before 'Ozark'
Born July 28, 1982, in Howell, New Jersey, Tom Pelphrey graduated from Rutgers University with a Bachelor of Fine Arts degree in 2004. A few months after graduation, he landed the role of popular anti-hero Jonathan Randall in CBS soap opera Guiding Light.
His performance earned him four Daytime Emmy Award nominations for Outstanding Younger Actor in a Drama Series, and he won two of them.
The talented actor left the show in 2009 and quickly joined CBS's other popular soap opera, As the World Turns as Mick Dante. His portrayal earned him another Emmy nomination for Best Supporting Actor.
Pelphrey then appeared in a few movies and television shows before landing the role of Kurt Bunker in the Cinemax action series, Banshee (2015).
Additionally, he starred as a series regular Ward Meachum in Netflix's Iron Fist and then joined the main cast of Ozark Season 3 as Wendy Byrde's brother, Ben.
Tom Pelphrey portrayed Ben in 'Ozark' Season 3
Wendy (Lauren Linney) referenced her brother in the first season when she feared their son Jonah (Skylar Gaertner) would turn out like Ben, who had bipolar disorder. He appeared in the third season as a North Carolina-based substitute teacher who became extremely upset and violent after seeing an image the students were distributing through their cell phones.
The next time viewers saw him, he arrived in Ozark looking for his sister at their casino. Happy to see him, the Byrdes accepted Ben, and he developed an attraction toward Ruth Langmore.
After realizing his medication prevented him from getting an erection, he flushed his pills down the toilet. Wendy attempted to make Ruth (Julia Garner) encourage her new lover to get back on his medication to no avail.
Once he realized the Byrdes killed Ruth's dad, he punched Marty (Jason Bateman) at an event in front of everyone, landing in jail. Their business partner and lawyer, Helen Pierce (Janet McTeer), sent him to a public behavioral health institution that Ben hated.
He then convinced Ruth to help him get out, which she did, and he stormed over to Helen's house and informed her daughter of their illegal activities. The lawyer then tasked Nelson (Nelson Bonilla) to kill Ben, but the Byrde's still tried to protect their brother.
After believing her brother proved a liability to their organization, Wendy left him at a restaurant and exposed his location. Even though she struggled with the decision, it put them in better standing with the Navarro cartel over Helen, who attempted to steal Byrde Enterprises. 
Fans praised Tom Pelphrey's 'brilliant performance' as Ben
After watching the season, many fans took to the Ozark sub-Reddit to share how impressed they were with Pelphrey's acting abilities. One user explained they were "astonished" with his acting and commended his "brilliant performance in portraying mental illness."
Other users who saw the New Jersey-native in Banshee noted he's "got the vulnerable psycho character down pat" and called his portrayal of Ben in Ozark "very good and believable."
Another fan stated that Pelphrey has "solidified" himself as one of their "favorite current actors on TV" after watching the two performances. Many users shared that either they or a loved one also has bipolar disorder and the actor's portrayal not only "hit home" for them, but was so "spot on" that it was "jarring to watch."
Ozark is available to stream on Netflix.