'Ozark' Season 3: Tom Pelphrey Joins the Cast as Wendy's Brother, Ben
Tom Pelphrey plays Wendy's brother Ben on season 3 of 'Ozark'. Here's what else the actor has been in.
Season 3 of Ozark has finally hit Netflix, and it's bringing new characters into Marty Byrde's (Jason Bateman) complicated life of crime. One of the new faces this season is actor Tom Pelphrey, who joins the cast as Wendy's (Laura Linney) brother, Ben.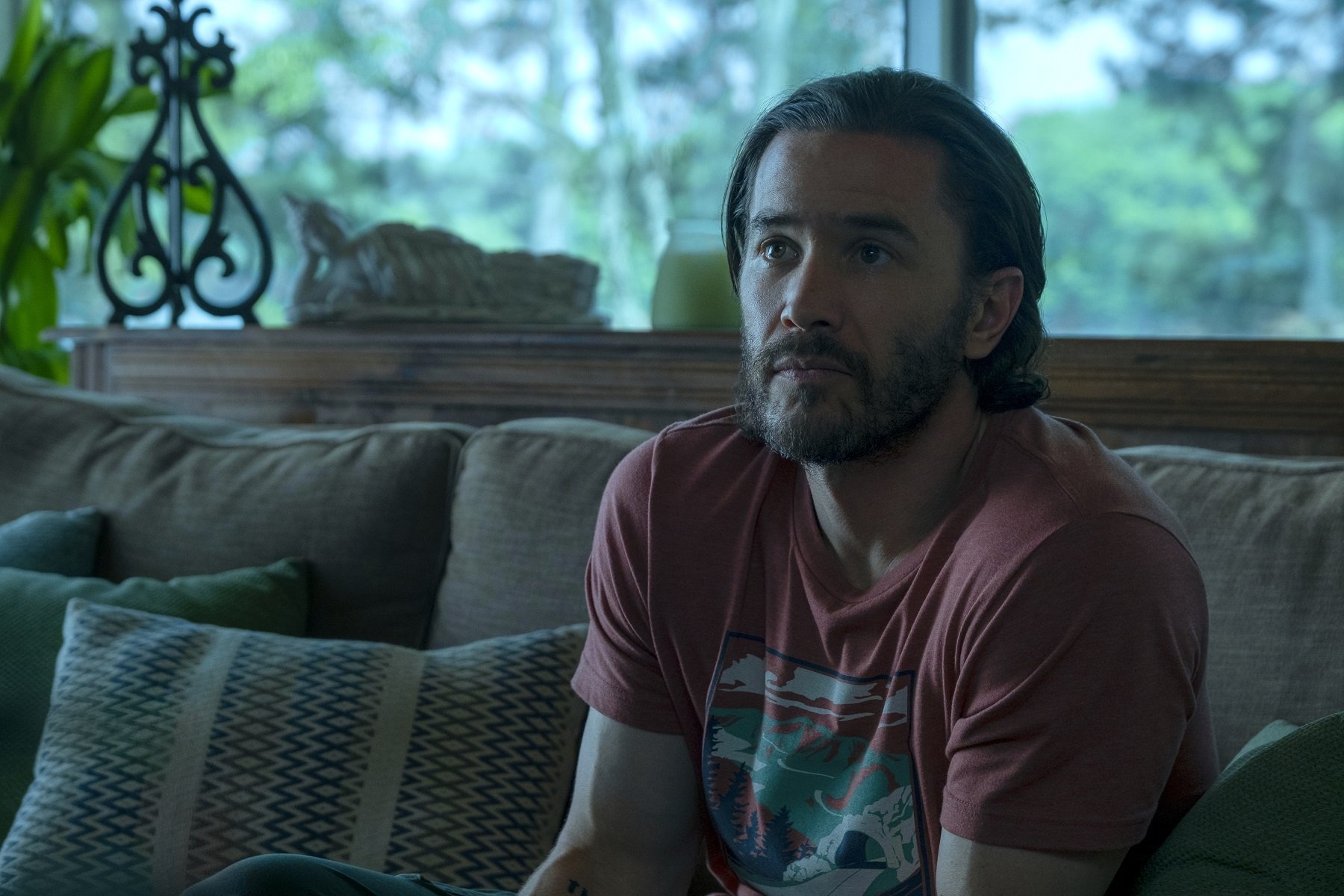 Who is 'Ozark' star Tom Pelphrey and what else has he been in?
Tom Pelphrey is an American actor who started his career in 2004 with the recurring role of Jonathan Randall on the CBS soap opera Guiding Light.  Around the same time, he appeared on episodes of Numb3rs, Ghost Whisperer, and CSI: Miami. 
In 2009, Pelphrey played the recurring role of Mick Dante on one season of As the World Turns. In the following years, the New Jersey native was featured on shows like The Good Wife, Body of Proof, Blue Bloods, The Following, Blindspot, Chicago P.D., and Black Box. in 2015, he portrayed Banshee deputy Kurt Bunker on the Action series, Banshee. 
But Pelphrey's most notable recent role was on Netflix's Marvel series, Iron Fist. For two seasons, the actor played Danny Rand's (Finn Jones) childhood friend Ward Meechum. 
On 'Ozark' Pelphrey play's Wendy's brother, Ben 
Pelphrey's character on Ozark, Ben Davis, is a newcomer to the series. In an interview with ET, the actor admitted that he watched the entire first two seasons in one week, and was completely blown away by how "amazing" the show is. 
"I really loved the world of it, all the anxiety and the violence and the surprises," he said. "And yet, I was laughing the entire time as well. I think that's a very hard balance to strike."
He also told the outlet that he didn't know much about his character when he first joined the series. But upon learning he would be playing the role of a bipolar man, he read books about the disorder to prepare.
"It wasn't until I got down to Georgia to start filming, and a few before my first day of work, Chris Mundy, the showrunner, called me and sort of walked me through what this season would be, what the arc of the season was," Pelphrey revealed. "He told me that Ben has bipolar disorder, so I thankfully got all that information before we started so I could go and do research and prepare myself and understand where things were going. So, I knew how to play things out."
What's in store for Ben and the Byrde's this season?
On the last season of Ozark, Wendy briefly mentioned that her son, Jonah (Skylar Gaertner), might be like her brother Ben. But other than that, nothing much about the character was revealed. 
This season, Ben's first appears as a substitute teacher who blows up at his class when they share an inappropriate picture of a female classmate. He takes the students' phones, throws them in a wood chipper, and then attacks its operator. 
He later shows up at the Byrde's casino and announces he's come to stay with them for a while. But Wendy doesn't seem thrilled about the unannounced visit. The family's illegal business isn't exactly prime for outside eyes, and having Ben in the picture could put them at risk.