'Ozark' Season 3: Why the Navarro Cartel Stopped Seeing Value in Helen Pierce
Janet McTeer plays the fierce Helen Pierce in the Netflix series Ozark. Throughout Season 3, Helen was presented with several challenges that she faced head-on, both as a mother and the lawyer to a drug cartel. Despite her best efforts, the shocking conclusion to Ozark Season 3 proved that the cartel no longer had a use for Helen — but why?
[Spoiler alert: If you haven't watched Ozark Season 3, spoilers head.]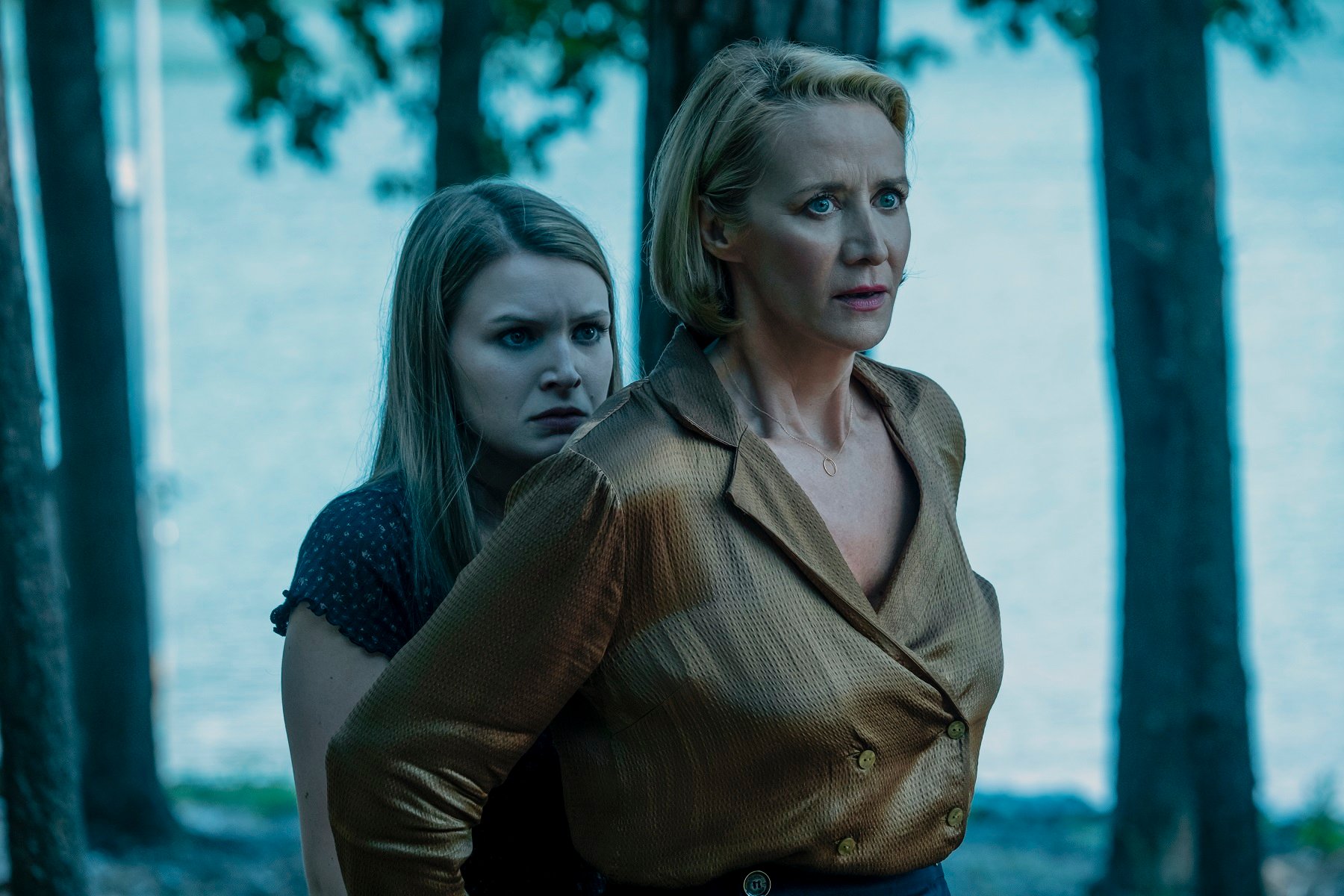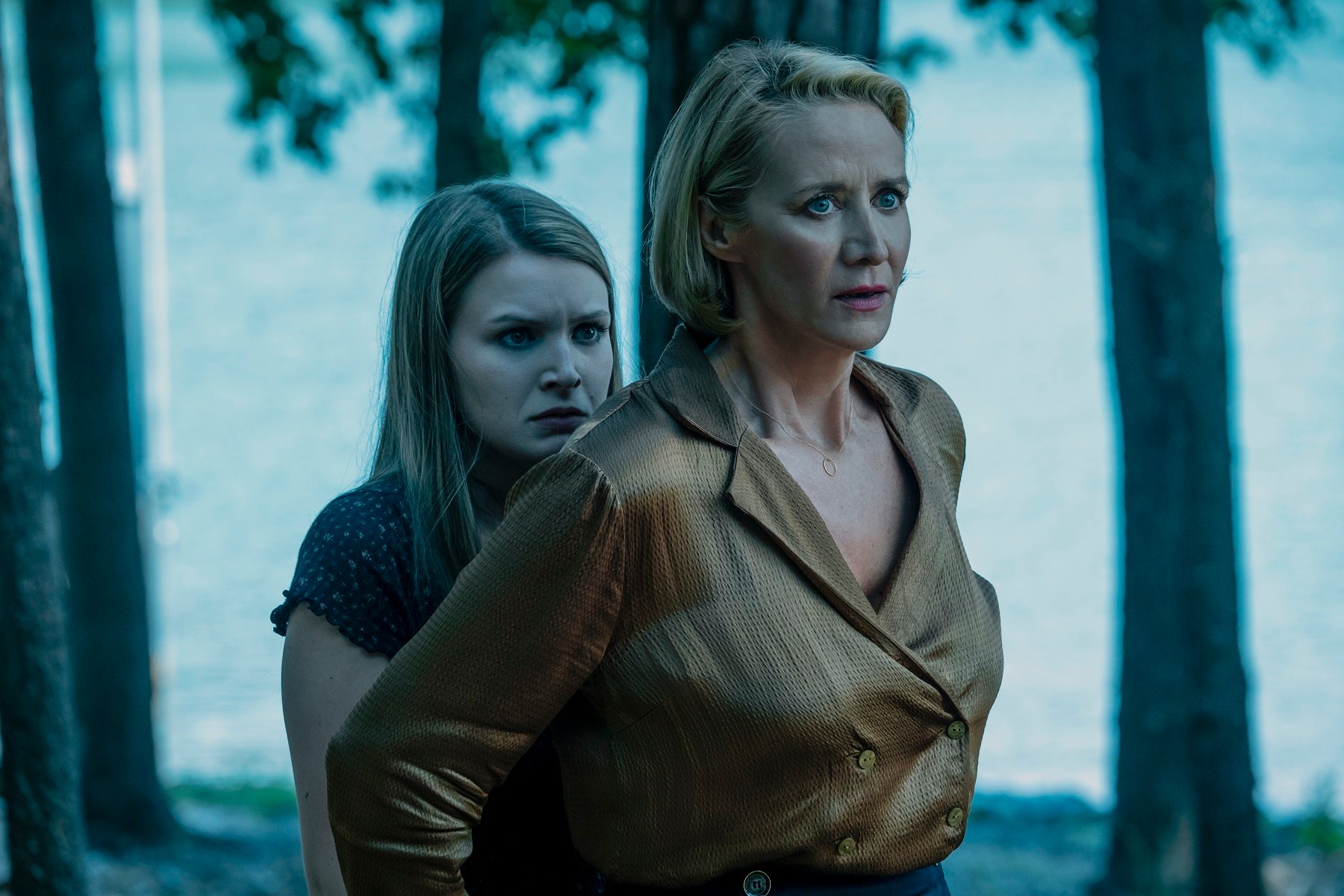 Helen was going to betray the Byrdes
Throughout Season 3, Wendy Bryde (Laura Linney) spent a considerable amount of time ensuring Helen's client, Omar Navarro (Felix Solis) was content. Despite Wendy's best efforts, Marty (Jason Bateman) was doing everything in his power to work against them. Their lack of teamwork was a driving factor in the plot of Ozark Season 3. 
Worried that the Byrdes actions would ruin her standing with the cartel, Helen began to lay the groundwork to move against the Byrde family, which included getting a deal for Marty to testify against Navarro. Instead, Marty took his own route, working with the FBI to take down Navarro's rival and establish his own relationship with the cartel boss. In doing so, Marty demonstrated Helen's lack of value. 
Navarro didn't need Helen anymore
Season 3 concluded with Helen, Wendy, and Marty flying to Mexico to meet with Navarro. Despite many implications that Helen and Navarro were close, she was shot in the head upon their arrival by the hitman, Nelson (Nelson Bonilla). Hugging the Byrdes, Navarro announced, "Today is a beginning." 
Helen's death was imperative in Navarro's plan to move forward. As Ozark showrunner Chris Mundy explained, Navarro wasn't going to choose a side. Much of Season 3 painted the picture that Wendy and Helen were allied and Marty was working against that. Toward the end of the season, when Helen's motives became apparent, the dynamic shifted to Marty and Wendy versus Helen.
Frustrated by the lack of teamwork, Navarro eliminated the instability within his operation. "We really wanted to hold that tension of these two things cannot cohabitate, somebody's got to win this battle, because Navarro isn't going to put up with anything unstable and he was going to have to pick a side," Mundy said. 
As Mundy put it, there are other lawyers in the world. Navarro saw more value in the impossible tasks the Byrdes had done for him, including obtaining a casino to launder money through and getting the FBI on the cartel's side. These impossibilities tipped the scales in Marty and Wendy's favor and ultimately led to Helen's demise. 
What does Helen's death mean for the Byrdes?
Without Helen, the Byrdes are going to have to work even harder to maintain their positive relationship with Navarro and the cartel. Wendy is seemingly closer to Navarro, having had many conversations with him throughout Season 3. Meanwhile, it felt like Marty would never get in the good graces of the cartel until he seemingly enlists the FBI to join their efforts. 
As Wendy continues to come into her reclaimed power and Marty works hard to garner the trust of the FBI and continue to launder money according to Navarro's wishes, fans are eager to see what's next for the Byrdes.