'Ozark' Season 4 Casting Developments Shed Light on Plot
'Ozark' has got its season 4 cast together. In addition to original actors such as Jason Bateman and Laura Linney, the show will also feature Alfonso Herrera, Veronica Falcón, Bruno Bichir, Adam Rothenberg, CC Castillo, Katrina Lenk, Bruce Davison, and Ali Stroker. Find everything we know about them, here.
As Ozark films its fourth and final season, more news is coming out about who will appear in it. The main cast includes Jason Bateman, Laura Linney, Julia Garner, Sofia Hublitz, Skylar Gaertner, Lisa Emery, and Felix Solis. But season 4 will introduce several other characters. Looking at the character descriptions for each of them, it seems like things are about to get a lot more dangerous for the Byrde family.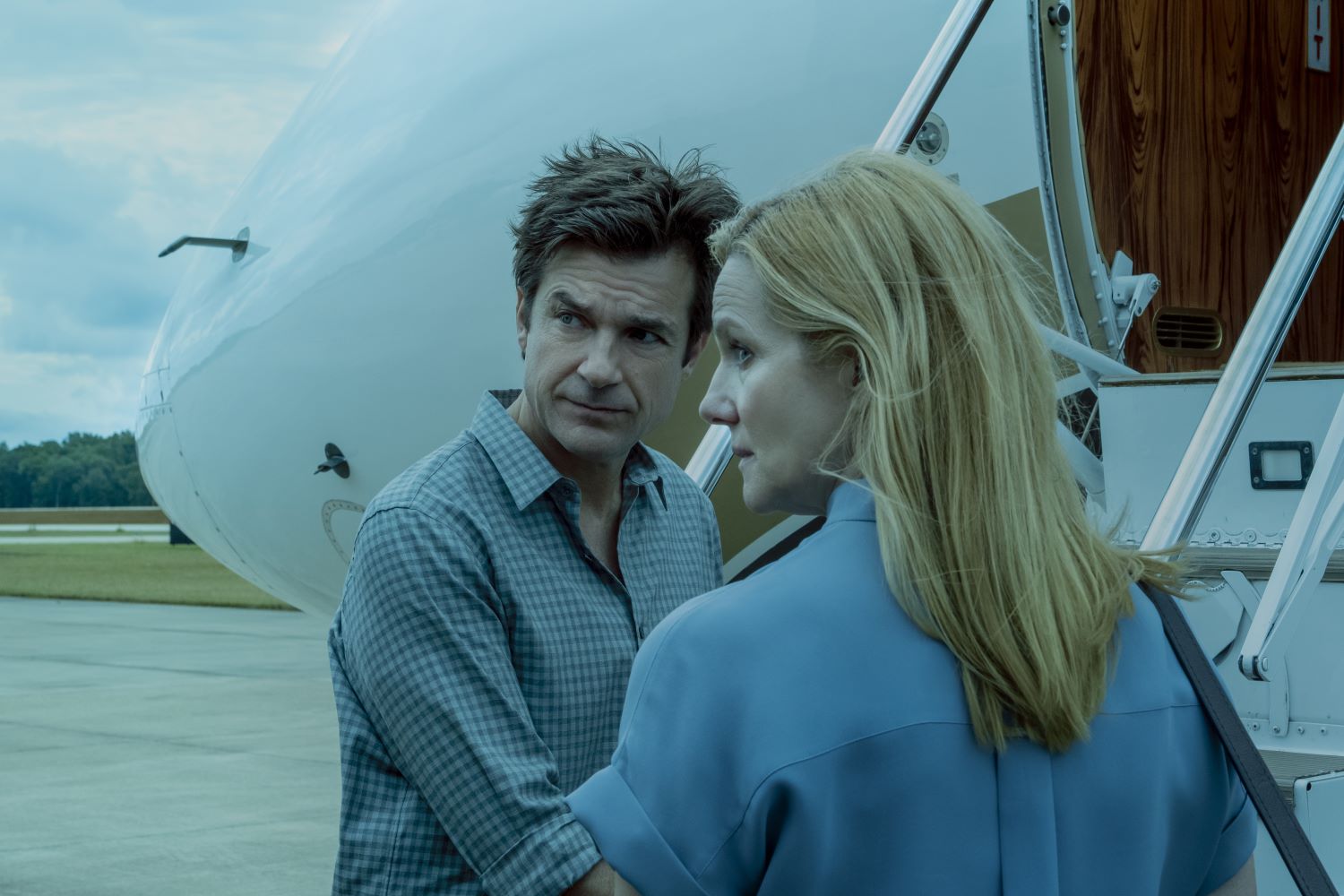 How does 'Ozark' Season 3 end?
If you remember, the third season of Ozark focused on Marty and Wendy's efforts to expand Omar Navarro's business. They were successful, leading Navarro to offer them a higher position in his organization. But they lost Ruth Langmore in the process.
After learning they orchestrated Ben's murder, Ruth decided to end her relationship with the Byrdes for good. Now she's with Darlene Snell, who has slowly been rebuilding the empire ruined by the Byrdes in earlier seasons.
'Ozark' Season 4 will pick up from there
Teasing what's to come, showrunner Chris Mundy previously told Deadline that season 4 will focus on the Byrde as they try to find an "out."
"You're going to learn what they want their end game to be, and they're going to have to reckon with it a little bit …" he said. "If they're trying to look to see if there's an out, they've got to figure out if that's what they want, and if so, what's the version of it that they want. Then reckoning with that after so much chaos — that's going to bubbling under the surface."
The cast of 'Ozark' Season 4 has grown by 8
In season 4, you'll obviously see actors such as Bateman and Linney, but also some new faces.
Per TV Line, Alfonso Herrera will join the show as villain Javi Elizonndro, a relative of Navarro's who teeters between being loyal to him and overthrowing him. Javi's mom is Veronica Falcón's Camila, who, according to The Hollywood Reporter, "quietly works behind the scenes to become a formidable player in her family's drug empire." In the midst of that, Navarro will be seeking guidance from a priest played by Bruno Bichir.
Adam Rothenberg, meanwhile, will play a former police officer turned private eye named Mel Sattem, who will presumably be looking into the Byrdes. CC Castillo will act as another law enforcement figure, Sheriff Leigh Guerrero, but her morals seem more questionable.
Katrina Lenk, for her part, is Clare Shaw, the head of a leading biopharmaceutical company "whose judgment is corrupted as she learns the true cost of power."
There's also Bruce Davison, who Deadline says will play Randall Schafer, "a powerful retired Illinois U.S. Senator" who's corrupt.
Lastly, there's Ali Stroker as Charles-Ann. A former friend of Ruth's mother, Charles-Ann "lends her a hand when she is in need of some assistance."
Between people like her and Rothenberg, you probably see why we said things are about to get more intense for the Byrdes. But with figures such as Schafer in the picture, maybe they'll be able to get out of this thing alive.
So when does 'Ozark' Season 4 premiere?
With those casting developments, the hype has never been higher for Ozark Season 4. Unfortunately, there's still no official release date. But Bateman told Deadline in February that he expects production to wrap sooner than it would've now that coronavirus (COVID-19) vaccines are out.
"As far as when it's gonna come out, it's really going to be reliant on, you know, if we can stay in production," he said. "This sort of this race, the whole world is in between vaccinations and these variants. I mean, basically, it's going to get to us a whole lot quicker now that Joe Biden's got his hand on the wheel. It would have would have taken longer with the last administration, so I think we're gonna get it to TV sooner thanks to Uncle Joe."
It's one of the most recent updates related to the release date, as of writing. But we'll let you know when more information comes out.