'Ozark' Season 4 First Look Images Have Fans Side-Eyeing Jonah
Marty and Wendy may have settled things with Navarro, but is there trouble brewing for them back home? Jonah was so angry to learn of their involvement in his uncle Ben's death that he shot out a window in the last episode of Ozark Season 3.
While he's seen them through hard moments before, fans are wondering if his relationship with his parents is about to take a turn for the worse. Concern only grew after Netflix released new teaser images from Ozark Season 4.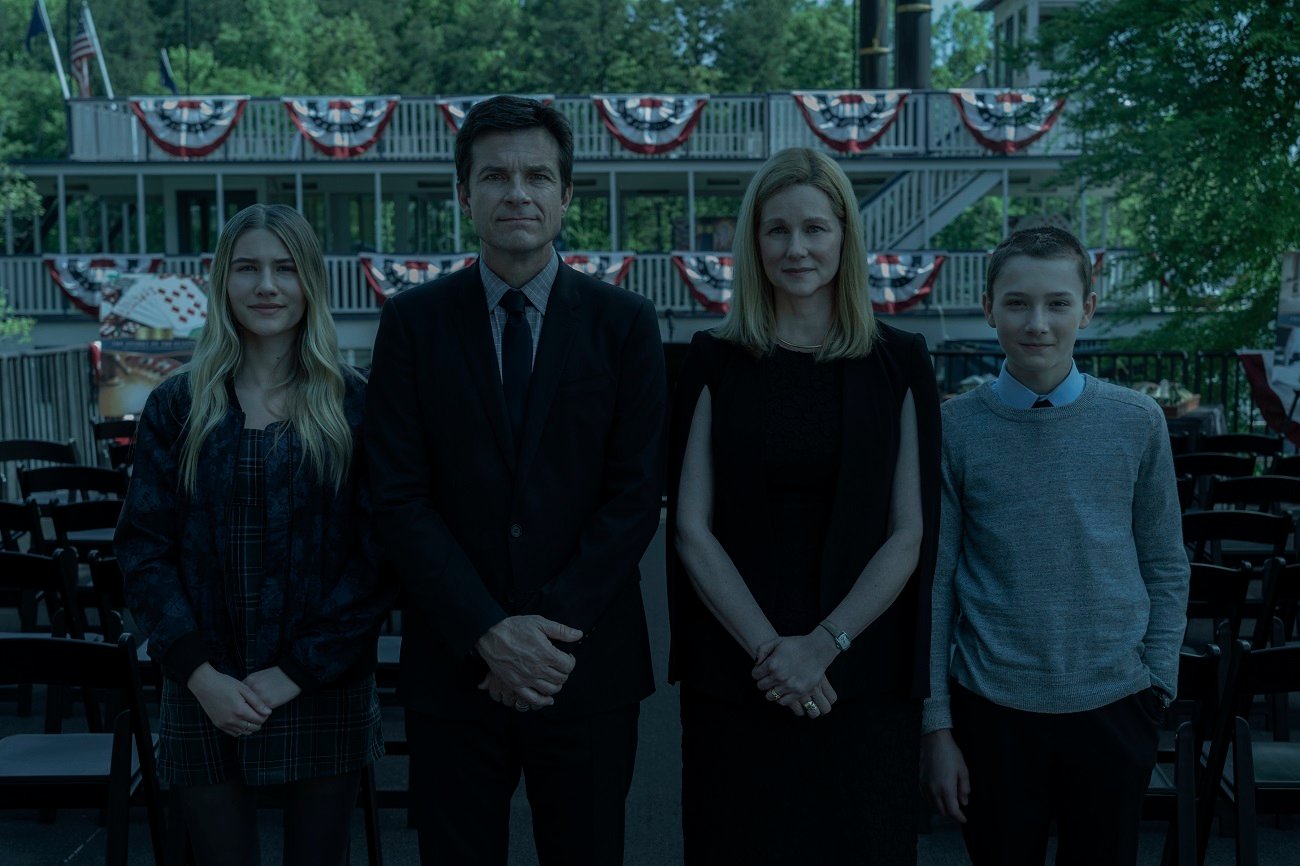 What happened between Jonah and his parents in 'Ozark' Season 3
The latest season introduced a character named Ben Davis, Wendy Byrde's brother. He was initially welcomed by Wendy and Marty, but their relationship took a turn for the worse when he realized they were working for the cartel, which left him furious.
He made several efforts to expose them, crossing a line after blowing up on Helen Pierce in front of her daughter Erin. Wendy attempted to save him, but after realizing Ben would never be quiet, she gave him up to Nelson.
When Jonah found out, he was ready to kill Helen, only to learn from her that his parents had given her the OK. Viewers don't get to see him confront Marty and Wendy, but his anger was clear when he shot out that window.
See the 'Ozark' Season 4 teaser images
With the days windowing down until the premiere of Ozark Season 4, Netflix has started to release images teasing at what's in store. One photo, obtained and published by Screen Rant, shows Jonah being restrained by his mother, and another shows him with Ruth Langmore, who had a huge falling out with the Byrdes last season.
Seeing the images, fans wondered if they mean Jonah will become a problem for his family next season. "hmmm Jonah and Ruth working together 👀+ the shot of Wendy restraining Jonah… hyped for this season!" one fan wrote on Reddit.
When asked for details about next season, Skylar Gaertner (Jonah) didn't want to share too much. But he did say it would find Jonah at a "crossroads when it comes to family."
"I can't disclose many other details, but it's clear that the dynamics are changing at the end of Season 3," he told Starry Constellation Magazine. 
"Jonah is at a bit of a crossroads when it comes to his family; until then, he had gotten through by being extremely adaptable, loyal, curious and optimistic. The Byrdes' way of life has constantly tested those traits, but he always pulled through and, in fact, thrived because he had some foundation (however unstable) in his family," Gaertner continued.
But what happened in Ozark Season 3 might have changed him forever. "The end of Season 3; however, really threatens to topple all of that," Gaertner added. "After learning the truth about his mom, we can only guess how his outlook on life will be affected. He's followed his parents fairly unquestioningly until now, so it'll be interesting to see how his rationale changes as he copes with the latest tragedy."
When does the show return?
Ozark returns with the first half of its fourth season on Jan. 21. The second half does not yet have a release date, but the expectation is that it will also air sometime in 2022.
The first three seasons of Ozark are streaming now on Netflix.