'Ozark' Season 4 Is Coming 'A Whole Quicker' Than You Thought, Says Jason Bateman
There's so much anticipation for 'Ozark' Season 4. The last episode set up some serious drama for the Byrde family that has big implications for their future, but there's been a delay with the next season. Offering an update, actor Jason Bateman has promised it's coming 'a lot quicker' than fans think.
Ozark is one of the best crime dramas in recent TV history. Starring Jason Bateman, it tells the story of Chicago financial planner Marty Byrde, who moves to the Missouri Ozarks with his family to help launder money for a Mexican drug cartel. He turns out to be really good at it, but he struggles to balance family with his expanding criminal expire.
Ozark left off on a seriously dramatic note, with Marty and Wendy Byrde getting closer to Omar Navarro but falling out with Ruth Langmore. With all the drama that happened, fans are beyond eager for the next season. It's unfortunately been a long wait for Ozark Season 4, but Jason Bateman (Marty) promises it won't be too much longer.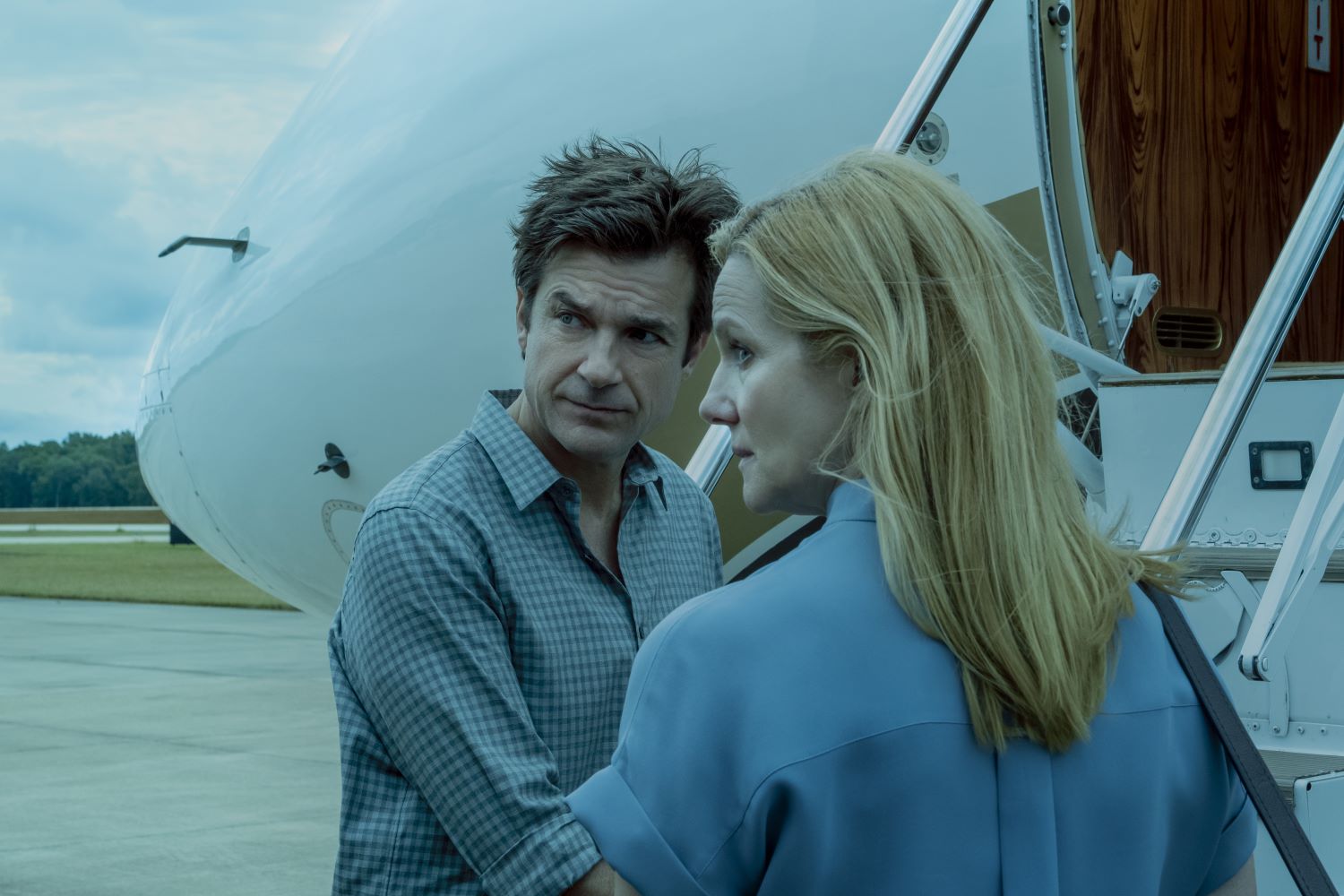 The release date for 'Ozark' Season 4 is coming up
It probably feels like forever ago that Ozark was last on TV. Usually, fans can expect a new season to come out every year, but season 4 was placed on hold due to the coronavirus (COVID-19) pandemic.
As of writing, there's still no official release date for it, but production has finally begun. "We're filming, slowly but surely," showrunner Chris Mundy said in a panel discussion with Deadline in February. "It's going to be in two halves, it's going to be 14 episodes, so the first half is going to air seven. We're hoping that's sooner rather than later, it'll be easier for us to get these first seven done."
Bateman, who also participated in the discussion, chimed in to say he also believes filming will go smoother and wrap "a whole lot quicker" now that vaccines are out.
"As far as when it's gonna come out, it's really going to be reliant on, you know, if we can stay in production," he said. "This sort of this race, the whole world is in between vaccinations and these variants. I mean, basically, it's going to get to us a whole lot quicker now that Joe Biden's got his hand on the wheel. It would have would have taken longer with the last administration, so I think we're gonna get it to TV sooner thanks to Uncle Joe."
If we were to estimate, we'd say it seems possible that new episodes could come out by the end of 2021. But that totally depends on production.
The show will pick up after an explosive scene
The last time viewers saw Marty and Wendy, they were covered in Helen Pierce's blood after Navarro murdered her in front of them. He explained that the moment marked a "new beginning" for them, meaning the Byrdes will work more closely with him in the future. But that doesn't mean things are about to get easier for them.
Most importantly, the two have fallen out with Ruth, who has gone to work for rival Darlene Snell. Ruth and Darlene will definitely make for some stiff competition, but perhaps the Byrdes will be able to finesse the situation to come out on top.
We'll see what happens when the show returns — whenever that is.