'Ozark' Season 4 Part 2: Marty Byrde Embraces the Cartel in 'You're the Boss'
Ozark Season 4 Part 2 continues with "You're the Boss." The title card's "O" includes a tennis ball, an oil lantern, the Mexican flag, and a spiral staircase. Discover how those symbols play into the Byrdes story in Ozark's final season. 
[SPOILER ALERT: Spoilers ahead for the Ozark Season 4 Part 2 episode "You're the Boss."]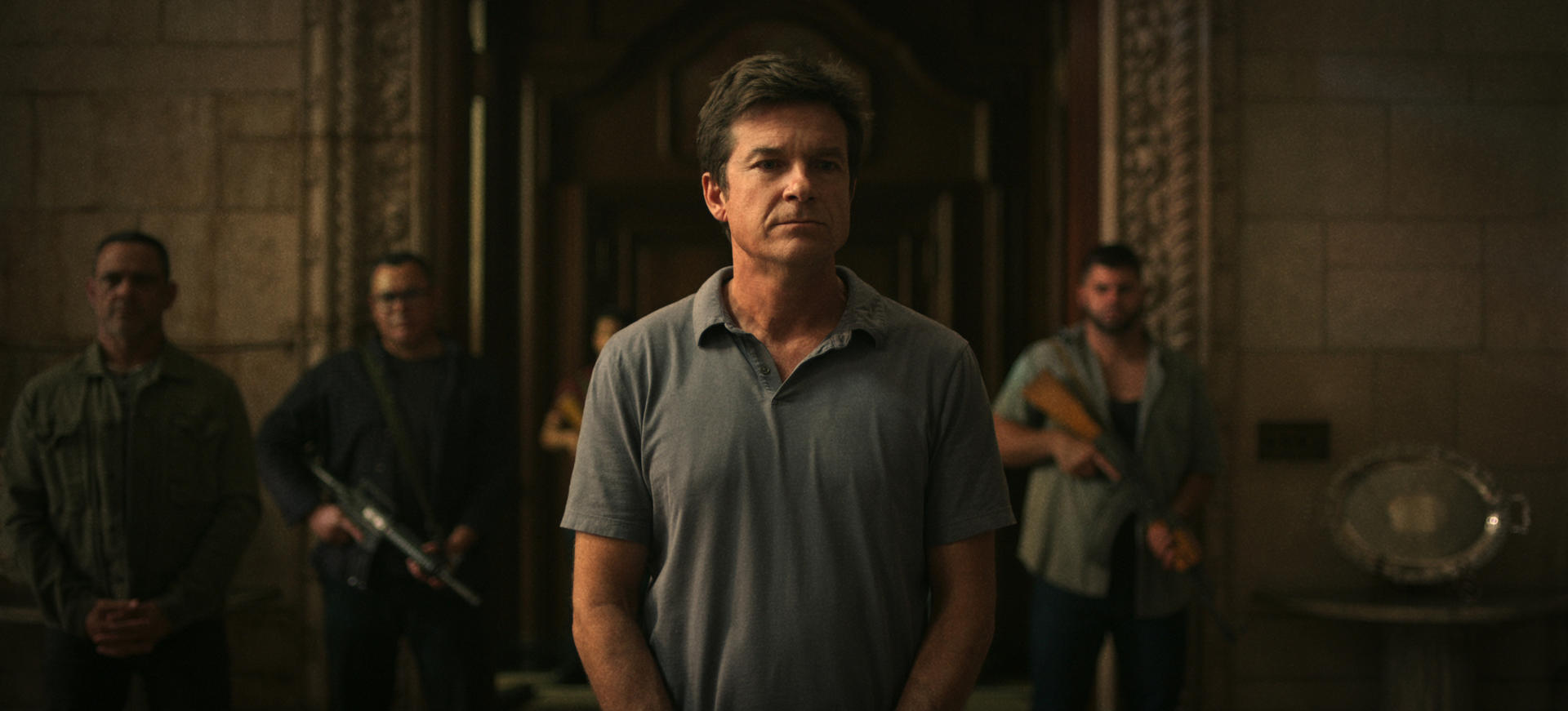 'Ozark' Season 4 Part 2 details Ben Davis' death
Unlike so many of the other gruesome deaths in Ozark, fans didn't get to see Ben Davis (Tom Pelphrey) die in season 3. "You're the Boss" opens with Ben's final moments. 
Despite his promises not to talk about Helen Pierce's (Janet McTeer) work with the cartel, Nelson (Nelson Bonilla) must shoot Ben anyway. Before he meets his end, Ben apologizes to Nelson for his having to kill him. Ben also asks Nelson to apologize to Wendy (Laura Linney) and let her know he forgives her. After all, she's the "only thing on the planet" that ever loved him. 
Marty's time in Mexico takes precedence in 'Ozark' episode 'You're the Boss'
Per Navarro's wishes, Marty goes to Mexico to win over the cartel lieutenants. "You're going to have to be me," Navarro warns him. "If you show even an ounce of weakness, they will bounce."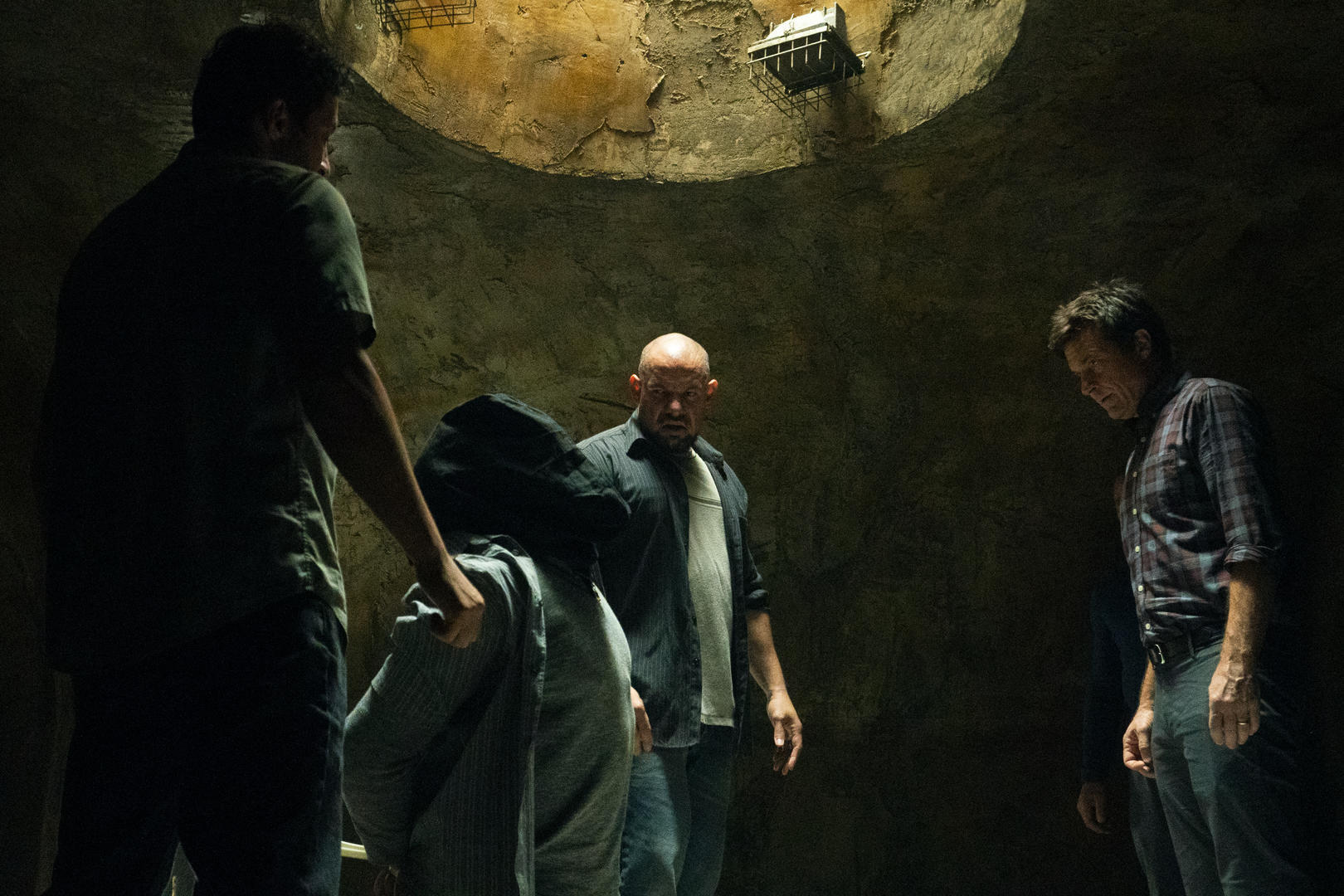 For good measure, Navarro sends the family priest (Bruno Bichir) for Marty's protection. After Marty clarifies the Lagunas had nothing to do with Javi Elizonndro's (Alfonso Herrera Rodríguez) death and it was Omar's wish, he starts meeting with each lieutenant to check their numbers. He's gathering intelligence for the F.B.I., but he uncovers a traitor, too. 
Tennis balls symbolize Marty's important conversations in 'You're the Boss' 
While tossing a tennis ball to the Navarro's dog, Marty Byrde (Jason Bateman) learns Omar Navarro (Felix Solis) has been attacked in prison and is in a coma. It becomes Marty's job to find out who ordered the attack and keep the cartel members in the dark.
Marty has to carefully decide what to share with the lieutenants so he can maintain power and prevent a mutiny. He settles on lying to them about Navarro's comatose status.
Spiral stairs represent Marty Byrde's change in the final season of 'Ozark' 
The spiral staircase is another symbol from the Ozark Season 4 title card indicating Marty's time in Mexico. After Marty learns Arturo Cabrera (Reinaldo Faberlle) is skimming money, he assumes he's also responsible for the attack on Navarro.
This idea is reinforced when Camila Elizonndro (Veronica Falcón) tells him Javi never trusted Arturo. So, down the spiral staircase Arturo goes.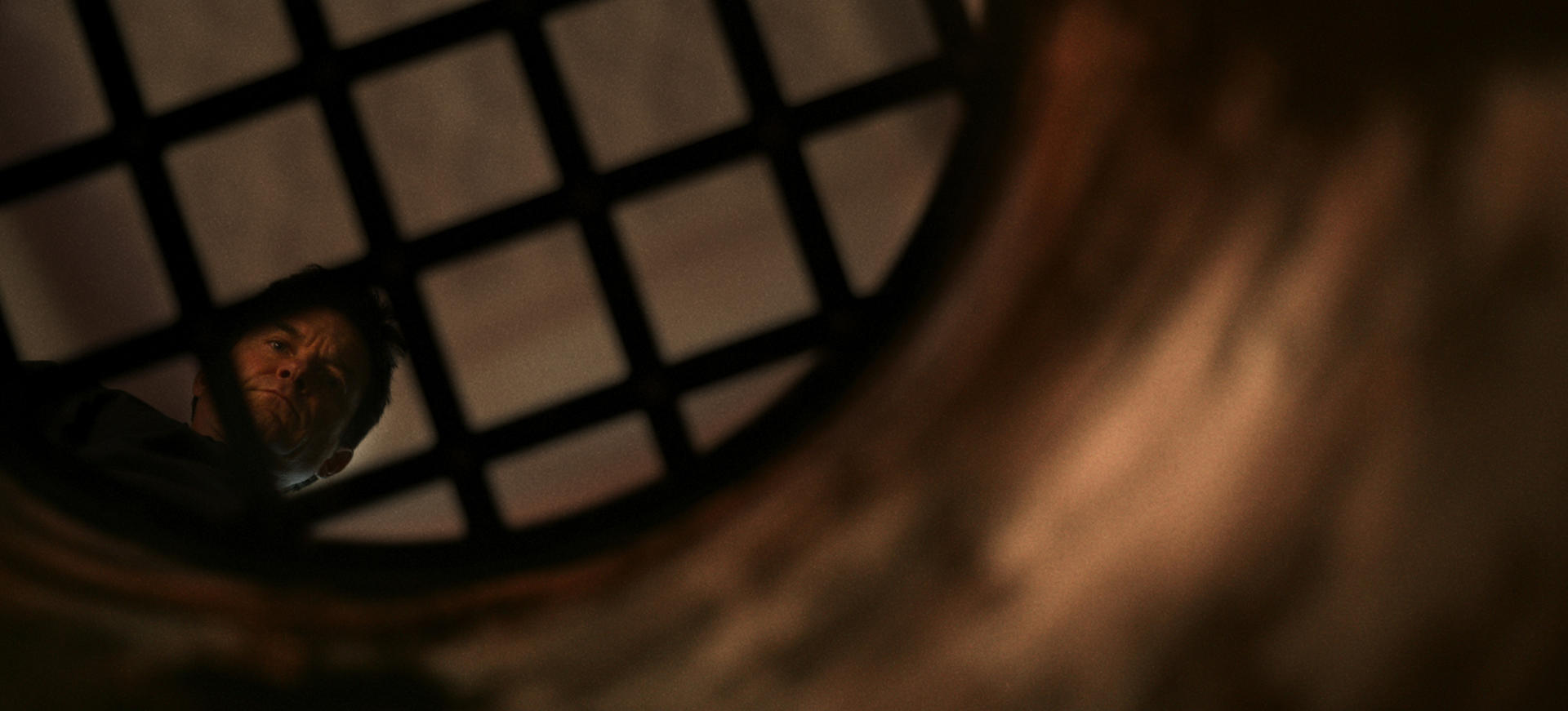 Marty knows what it's like to be held captive (re: the season 3 episode "Boss Fight"). Using the same tactics Navarro did on him — extreme violence, bright lights, loud music, waterboarding — Arturo finally admits to skimming. As the top earner, he felt he deserved it. 
But the attack on Navarro wasn't Arturo's doing. Still, with no real choice in the matter, Marty becomes even more like Navarro and orders Nelson to kill Arturo — an order that weighs heavy on the Byrde patriarch.  
Wendy trashes Ben's lantern memorial 
In the first half of Ozark Season 4, Wendy set up a memorial for her brother. Her intentions were two-fold, as she's mourning a loss and trying to win Jonah (Skylar Gaertner) back. 
With the pressure of Mel Sattem (Adam Rothenberg) in town and Marty in Mexico ordering cartel members to be killed, Wendy shatters the lamp in frustration. Is she upset about having more blood on Byrde hands or more afraid she'll get caught for Ben? 
Find out in new episodes of Ozark on Netflix.