'Ozark' Season 4 Will Drop With a Surprising Number of Episodes
After the thrilling finale of Ozark season 3, fans are anxiously waiting to see how the Byrde family saga ends. The Netflix series will return for its fourth and final season sometime this year. And the good news is, fans will get a surprising number of episodes to enjoy before they have to say goodbye.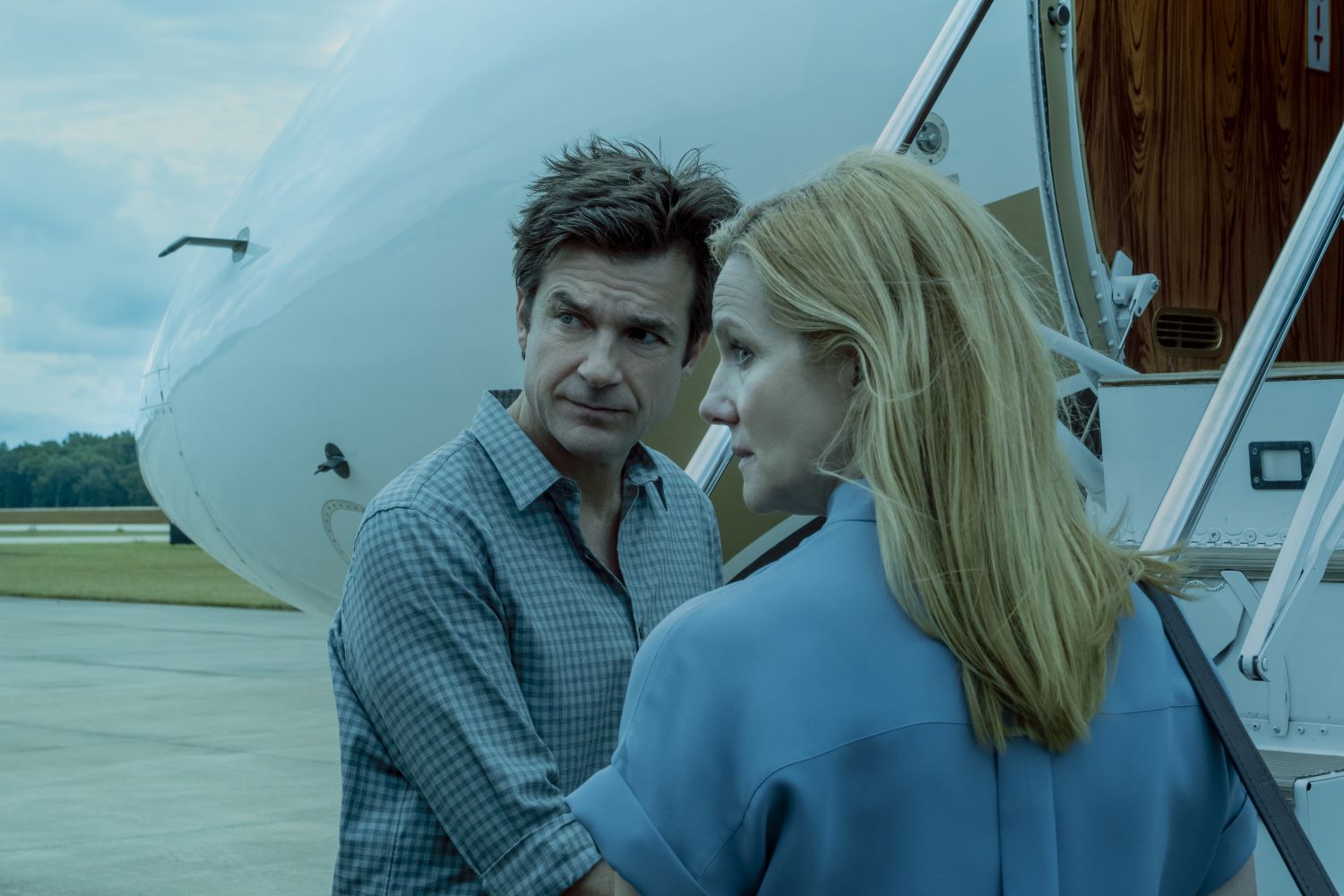 'Ozark' season 4 will have 14 episodes
The first three seasons of Ozark dropped with ten episodes each. And while they were all nearly an hour-long, it never felt like enough for fans of this compelling drama. 
Luckily, Ozark season 4 will dive deeper into Marty Byrde's (Jason Bateman) tangled web of crime with more episodes than ever before. According to showrunner Chris Mundy and star/producer Jason Bateman, the final season will air with a total of 14 episodes. 
"We're filming, slowly but surely," he said via Deadline in February. "It's going to be in two halves. It's going to be 14 episodes, so the first half is going to air seven. We're hoping that's sooner rather than later. It'll be easier for us to get these first seven done."
"A super-sized season means super-sized problems for the Byrdes," added Bateman. "I'm excited to end with a bang."
Is there an 'Ozark' season 4 release date?
As of now, there is no official word on when Ozark season 4 will be released. But Bateman and Mundy are hopeful the finale will air sooner than fans might expect. 
"As far as when it's gonna come out, it's really going to be reliant on, you know, if we can stay in production," Bateman told Deadline. "There's sort of this race. The whole world is in between vaccinations and these variants."
"I mean, basically, it's going to get to us a whole lot quicker now that Joe Biden's got his hand on the wheel," he continued. "It would have taken longer with the last administration, so I think we're gonna get it to TV sooner thanks to Uncle Joe."
The showrunners are happy Netflix gave them time to end the show right
It's never fun when your favorite show ends with a rushed season — just think Game of Thrones. Luckily, Netflix is giving Ozark the time and leeway to finish out the Byrde's story with a longer season. 
Mundy and Bateman have noted how hard it's been to film during the pandemic. But they say the streamer has given them the resources to create a final season that fans can feel good about. 
"We're so happy Netflix recognized the importance of giving Ozark more time to end the Byrdes' saga right," Mundy said in his chat with Deadline. "It's been such a great adventure for all of us – both on-screen and off – so we're thrilled to get the chance to bring it home in the most fulfilling way possible."
The first three seasons of Ozark are currently streaming on Netflix.