When Does 'Ozark' Season 4 Part 2 Air?
Did you already binge the first half of 'Ozark' Season 4? First of all: same. Secondly, here's what you need to know about the second part.
Inching closer to its series finale, Ozark will release the first part of its fourth and final season on Friday, Jan. 21. The season consists of 14 episodes and will air in two halves, per reports. Here's when to expect the second half of Ozark Season 4 and other details about the show.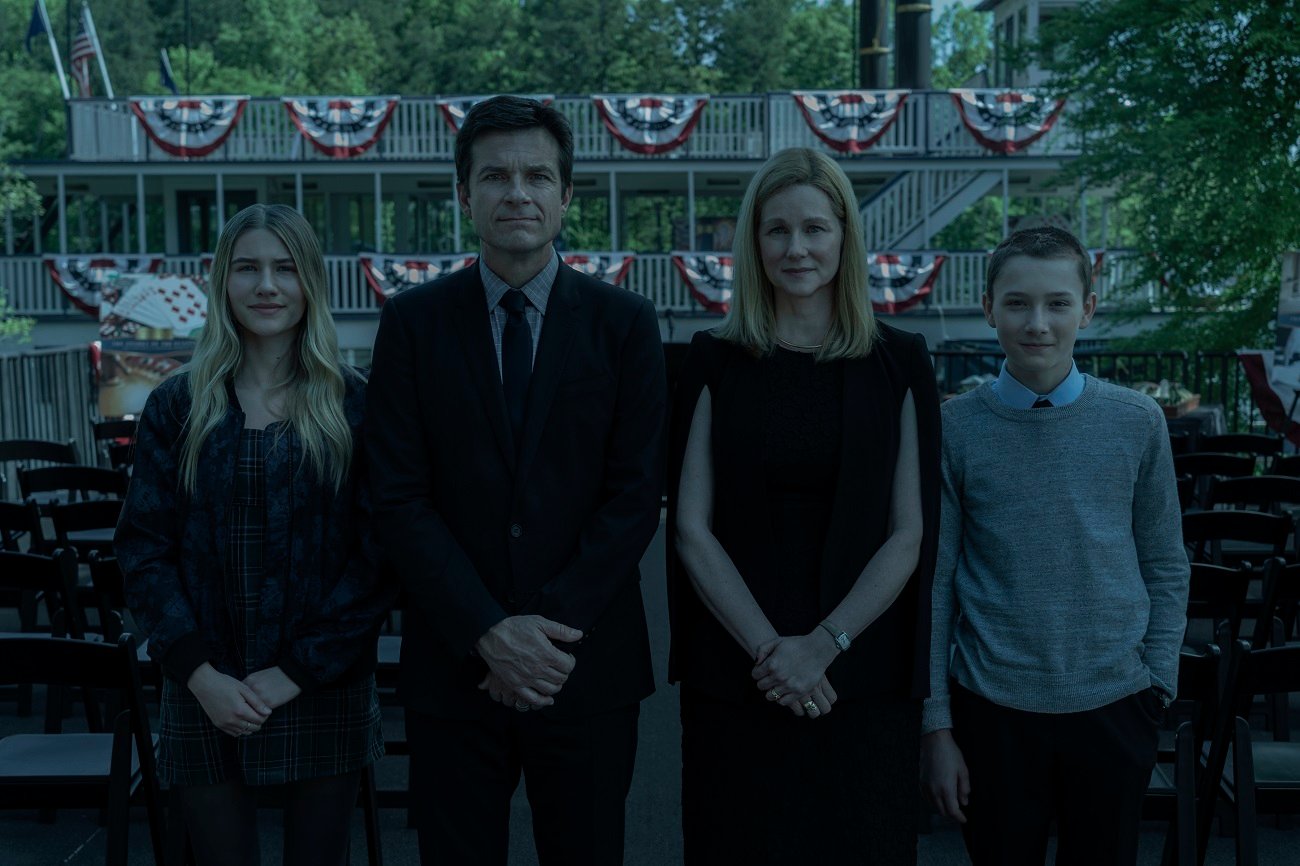 'Ozark' Season 4 will conclude the story of the money-laundering Byrde family
Created by Bill Dubuque and Mark Williams, Ozark is a crime drama series starring Jason Bateman and Laura Linney. It follows Chicago couple Marty and Wendy Byrde as they move their family to the Missouri Ozarks after Marty gets roped into laundering money for a Mexican drug cartel.
By the end of Ozark Season 3, the Byrdes were finally stabilizing and getting the hang of things. But their conflicting interests threaten to tear everything apart.
"[In 'Ozark' Season 4], you're gonna learn what they want their endgame to be," showrunner Chris Mundy told TVLine of the Byrdes. "And they're going to have to reckon with it a little bit… If they're trying to [find] an out, they've got to figure out if that's what they want. And, if so, what's the version of it that they want?"
When does 'Ozark' Season 4 Part 2 come out?
Ozark is always so entertaining that many fans binge it in one sitting (including us). The good news is, the second half of Ozark Season 4 is already finished and ready to go. According to The Hollywood Reporter, the expectation is that it'll release later in 2022, but an exact release date for Ozark Season 4 Part 2 is not yet known.
Regardless, Bateman teased it'll be worth the wait.
"A super-sized season means super-sized problems for the Byrdes. I'm excited to end with a bang(s)," he said in a statement shared with E! News.
Expect 'great' things in the finale
While Bateman did not share specifics, he teased in a "great" ending for the beloved series.
"I do know where everything is going to end," he told IndieWire of the finale. "The specifics leading up to it, I didn't really grind [showrunner Chris Mundy] on. But I was interested in the big question he has the opportunity to answer: Are they going to get away with it, or are they going to pay a bill? What does he want to message to the audience about the consequences of what the Byrdes have done — or lack thereof?
"We had some great conversations about that, and he's got really good ideas about that. Specifically, what kind of happens at the end of the last episode: I know, and it's great," he added."
Be sure to check back in with Showbiz Cheat Sheet for updates as they become available. In the meantime, Ozark is streaming now on Netflix.