'Ozark' Season 4 Part 2 Has a 'Happy Ending,' According to Jason Bateman
Fans don't know what to expect from 'Ozark' Season 4 Part 2, but Jason Bateman has said it'll end on a sort of 'happy' note.
Netflix's Ozark has followed the Byrde family as they traded in their average lives in Chicago to become money launderers for a Mexican drug cartel. Four seasons in, they're this close to settling their debt to drug lord Omar Navarro and getting their lives back. However, there are several issues to settle first, from securing the funding for their foundation to figuring out what to do with people like Navarro's murderous and wildly unpredictable nephew Javi Elizonndro. There's been a lot of concern over what might happen in Ozark Season 4 Part 2, but viewers can breathe a sigh of relief knowing a happy ending is ahead.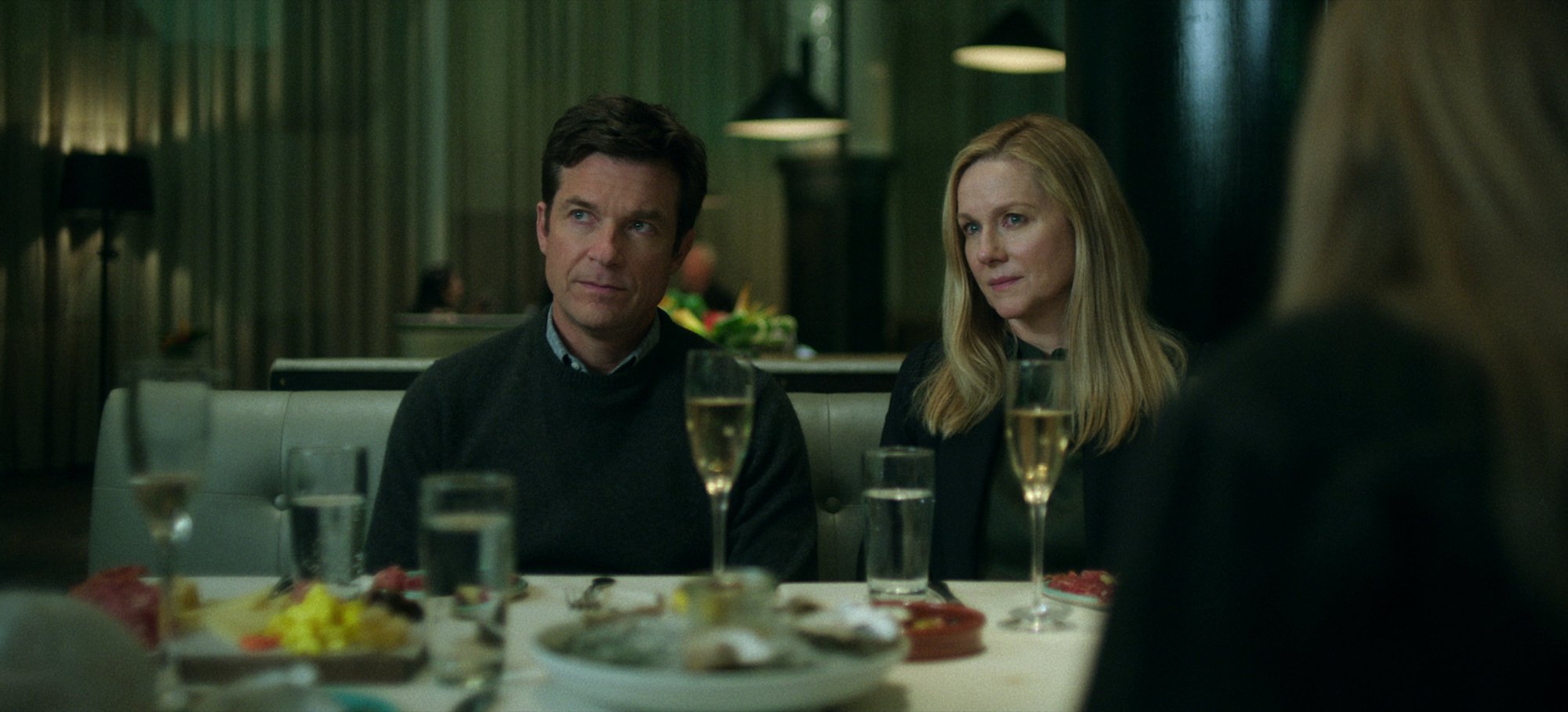 Jason Bateman teased a 'happy' ending for 'Ozark' Season 4 Part 2
Jason Bateman, who portrays Marty Byrde, opened up to Jimmy Fallon about the experience of coming up with the ending.
"With the final season, the whole thing was like, 'Well, how are we gonna end it?'" he recalled. "Should the Byrde family pay a bill, you know? Like, should they get away with it? Should they not?"
Bateman said ultimately, the show does have a sort of "a happy ending, but there's got to be a little of a, Well, is it happy for them?'"
He thinks that, whatever happens, fans will enjoy how the story ends for the Byrdes.
"Hopefully the audience will think, 'Ah, they've kind of threaded the needle between a happy ending — but they're limping,'" he continued.
Where the show left everyone
At the end of Ozark Season 4 Part 1, Javi made good on his threat against Darlene Snell, shooting and killing her (and Wyatt Langmore, who was there at the time) after she refused to stop drug dealing on cartel grounds.
After Ruth found their bodies, she exploded on the Byrdes, demanding to know where Javi was so she could kill him. Marty and Wendy refused to give up his location, warning Ruth about what could happen if she went after him. But Jonah gave him up, and Ruth stormed out.
Showrunner Chris Mundy teased the second half of season 4 would be "really emotional" for both Ruth and the Byrdes.
"In terms of tone, we're going deeper into the family and their bonds," Mundy told The Hollywood Reporter. "Is family the ultimate bond? Is friendship [or] is marriage? At what point is it almost unhealthy to stay, even if you love somebody? We're going to delve into that with Marty and Wendy. Hopefully, the back half will still be fun and exciting, but also really emotional for the Byrdes and Ruth."
'Ozark' Season 4 Part 2 to release in April
The final Ozark episodes will hit Netflix on Friday, April 29. Some have also wondered about a possible Ozark spinoff, but when asked, Mundy suggested it's not an active idea at the moment.
"It's certainly something that's been floated by various people," he told THR. "Never say never, but right now we want to make sure we land this one as well as we possibly can."
Check out the first few seasons of Ozark now on Netflix.