'Ozark' Season 4 Part 2: Does Ruth Langmore Die? Fans Think They Found Evidence She Lives
Is Ruth going to die in 'Ozark'? Some fans think so, but others have different ideas for her. Here's a theory.
We don't ask for a lot, just that Ruth Langmore survives Ozark. Played by Julia Garner, she's our favorite Missourian, known for her no-nonsense attitude, foul mouth, and really good money laundering skills. Killing her off would, obviously, be a gut punch for so many viewers. But maybe she can make it out of this thing alive. Some fans even think they have proof that she does.
[Warning: This article contains spoilers for Ozark Season 4 Part 1.]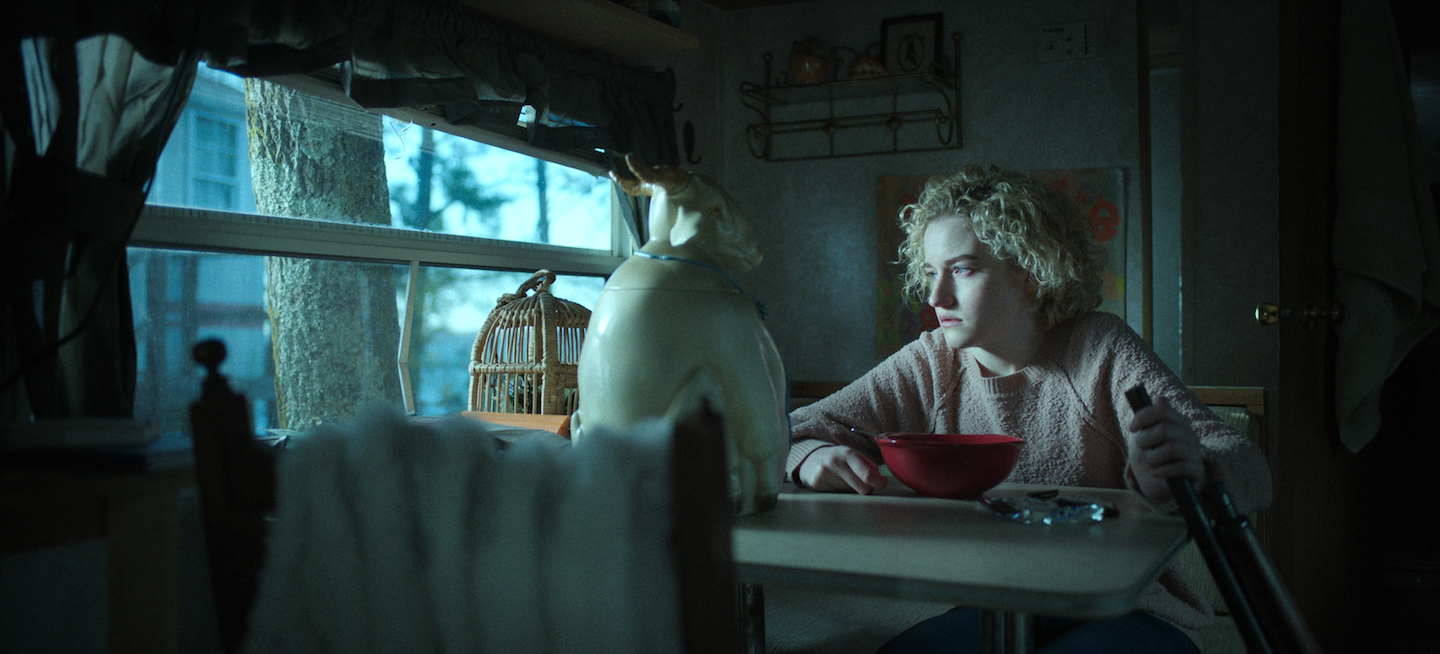 What happened in 'Ozark' Season 4 Part 1
The first few seasons of Ozark chronicled the partnership between Ruth and Marty and Wendy Byrde. But this time, things were different. Following their explosive falling out in Ozark Season 3 — the result of Wendy ordering the hit on Ruth's boyfriend Ben Davis — Ruth went to work with rival drug dealer Darlene Snell.
We first see her when the Byrdes come back from Mexico and order a meeting with Darlene and Ruth, where they relay that the cartel threatened violence unless Darlene ceases operations. Darlene just laughs it off, but she soon finds out how serious they are.
She and Wyatt Langmore were returning home one day and found Omar Navarro's nephew, Javi Elizonndro, in their living room. He immediately shot and killed Darlene for refusing him before turning the gun on Wyatt. "Sorry, whoever you are," he told Wyatt before pulling the trigger.
After finding their bodies, Ruth swore to get revenge against Javi and stormed out to find him, leaving viewers worried for her wellbeing.
This 'Ozark' theory predicts Ruth Langmore's survival
The remaining half of Ozark Season 4 is expected to drop later in 2022, and one of the biggest questions that fans have is about what will happen to Ruth. While some think she'll die, others believe she'll survive.
One argument about her potential survival is based on the casting details. Ali Stroker has been cast on the show as Charles-Ann, described by The Hollywood Reporter as a family friend "who lends [Ruth] a hand when she is in need of some assistance." Fans will recall briefly seeing her in part 1 when Ruth visited her, but IMDb has Stroker credited for a total of eight episodes. The idea is that if Charles-Ann lasts that long, Ruth must survive.
"Interpret this as you like, but it sounds like Ruth will be around for the entirety of Part 2," one fan wrote on Reddit.
As enticing as it is, it's important to note that this information is not always reliable. But we do hope that Ruth will live.
The second half of season 4 is all about 'choices' for Ruth Langmore
In interviews published around the release of Ozark Season 4 Part 1, showrunner Chris Mundy teased Ruth's fate.
"For Ruth, she's got to decide: Is revenge against Javi, and against the Byrdes, worth blowing everything else up? Who is my family now?" he told The Daily Beast. "She's kind of lost her family, and in a lot of ways, Marty has been the closest thing to a surrogate family for her, and she's not reacting anymore; she's making choices. So, I think in the back seven, it comes a lot more choiceful as we roll downhill toward the end."
While the release date for Ozark Season 4 Part 2 has yet to be announced, Mundy confirmed it will be sometime in 2022. We'll know for certain what happens to Ruth then.