'Ozark' Season 4 Teaser Hints at Major Character Return
There are still a couple of months to go until the return of Ozark, the Netflix series following a Chicago-based financial advisor who moves to the Missouri Ozarks to join a money-laundering operation. But a new teaser offers a dramatic glimpse at what's to come. The Ozark Season 4 teaser also hints at the return of Rachel Garrison, a character viewers certainly haven't seen in a while. See it below.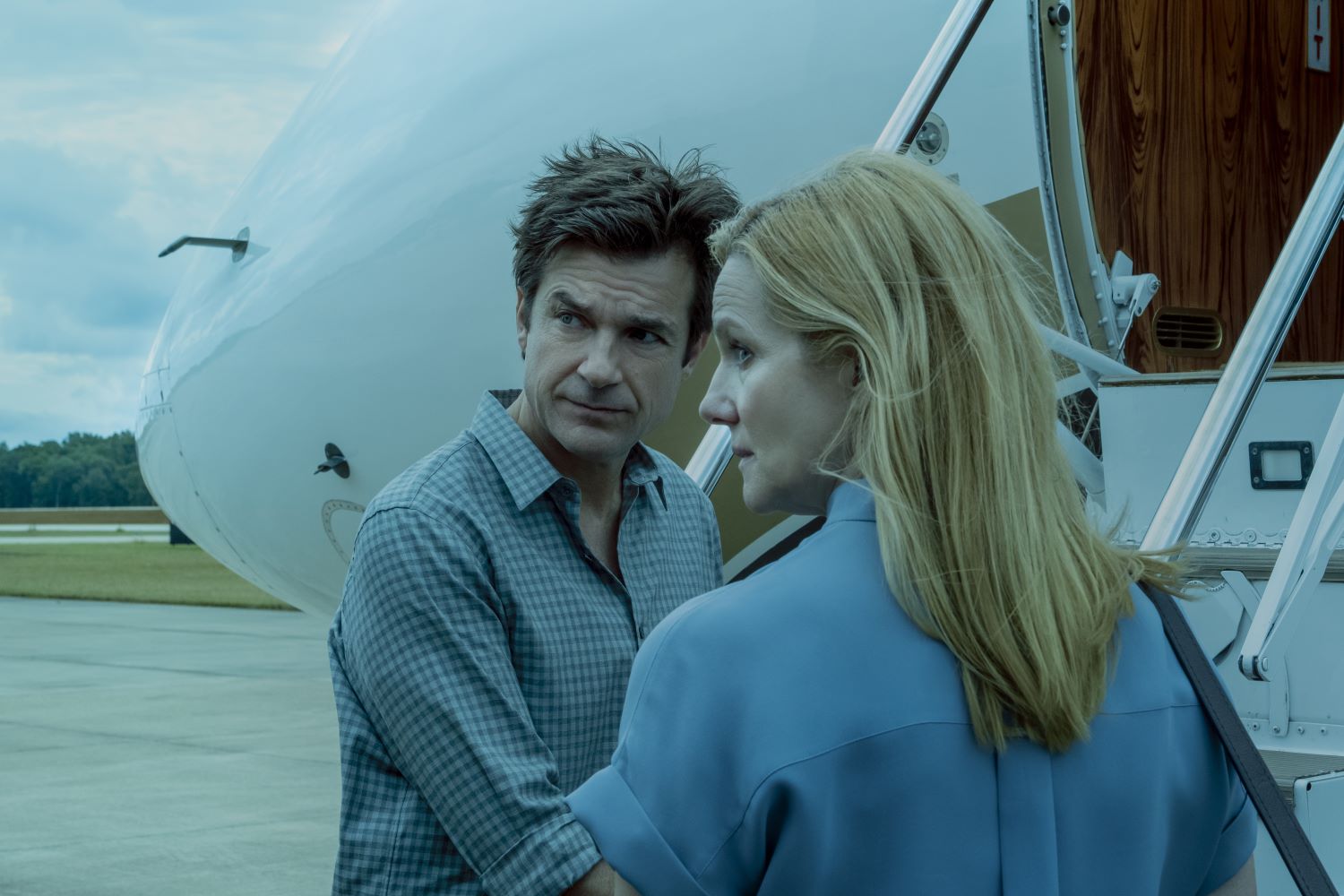 'Ozark' left off with a bang
The next season of Ozark will serve as the conclusion to Marty's story. At this point, he and his wife, Wendy Byrde, are working closer than ever with Omar Navarro, having been promoted over Helen Pierce in the Ozark Season 3 finale. But with that partnership comes new challenges.
According to Entertainment Weekly, the official logline for Ozark Season 4 reads: "Marty and Wendy are rid of Helen and climb to the top of Navarro's empire. They find another opportunity to get out of the Ozarks but some past sins won't stay buried and the most dangerous threats come from blood."
The cast of Ozark Season 4 includes returning actors Jason Bateman (Marty Byrde), Laura Linney (Wendy Byrde), Julia Garner (Ruth Langmore), Skylar Gaertner (Jonah Byrde), Sofia Hublitz (Charlotte Byrde), Lisa Emery (Darlene Snell), Charlie Tahan (Wyatt Langmore), and Felix Solis (Omar Navarro), among others. But there are also a string of new actors, such as Bruce Davison and Veronica Falcón.
RELATED: New 'Ozark' Cast Addition Could Help the Byrdes Overcome 'Fierce Opposition' in Season 4
'Ozark' Season 4 teaser released
The teaser for Ozark Season 4 also includes a brief look at Rachel. Played by Jordana Spiro, she owned the Blue Cat Lodge, the first place Marty used for money laundering. Unaware of the scheme, she was furious when she found out about his activities.
Eventually, Rachel stole $300,000 that Marty had stashed in the walls of the lodge and ran off, spending much of it on drugs. After getting into trouble with police, she flipped and started spying on Marty for information. But the deal was called off when she failed to deliver. The last time viewers saw Rachel was when Marty helped get her into a rehab facility.
Though the new footage is comprised of scenes from the earlier days in the show, some viewers believe it's also a hint at returning characters. As Express.co.uk notes, after seeing the clip, one fan wrote online, "Blue Cat again? I think Rachel will be out of rehab and back." The line that Marty and Wendy's "past sins won't stay buried" only adds to the speculation, but viewers will have to wait and see to be certain.
RELATED: 'Ozark' Star Jason Bateman Reveals the First Scene of Season 4
Watch the show now
In the meantime, the first three seasons of Ozark can be found now on Netflix. Then get ready for the first part of Ozark Season 4, which drops on Jan. 21, followed by the second half later that year.