'Ozark' Showrunner Faced a 'Dilemma' Over Ruth Langmore's Ending
Ruth Langmore's fate wasn't always set in stone, and 'Ozark' showrunner Chris Mundy admitted he faced a 'dilemma' over what to do with her in season 4.
Ozark Season 4 Part 2 recently brought the Netflix series to an end, closing the door on the Byrde family and Ruth Langmore (Julia Garner). Showrunner Chris Mundy recently spoke about crafting the characters' fates for the final season. And it seems he faced a bit of a "dilemma" when it came to Ruth's.
[Warning: This article contains major spoilers for Ozark Season 4 Part 2.]
Ruth Langmore meets a tragic end in 'Ozark' Season 4 Part 2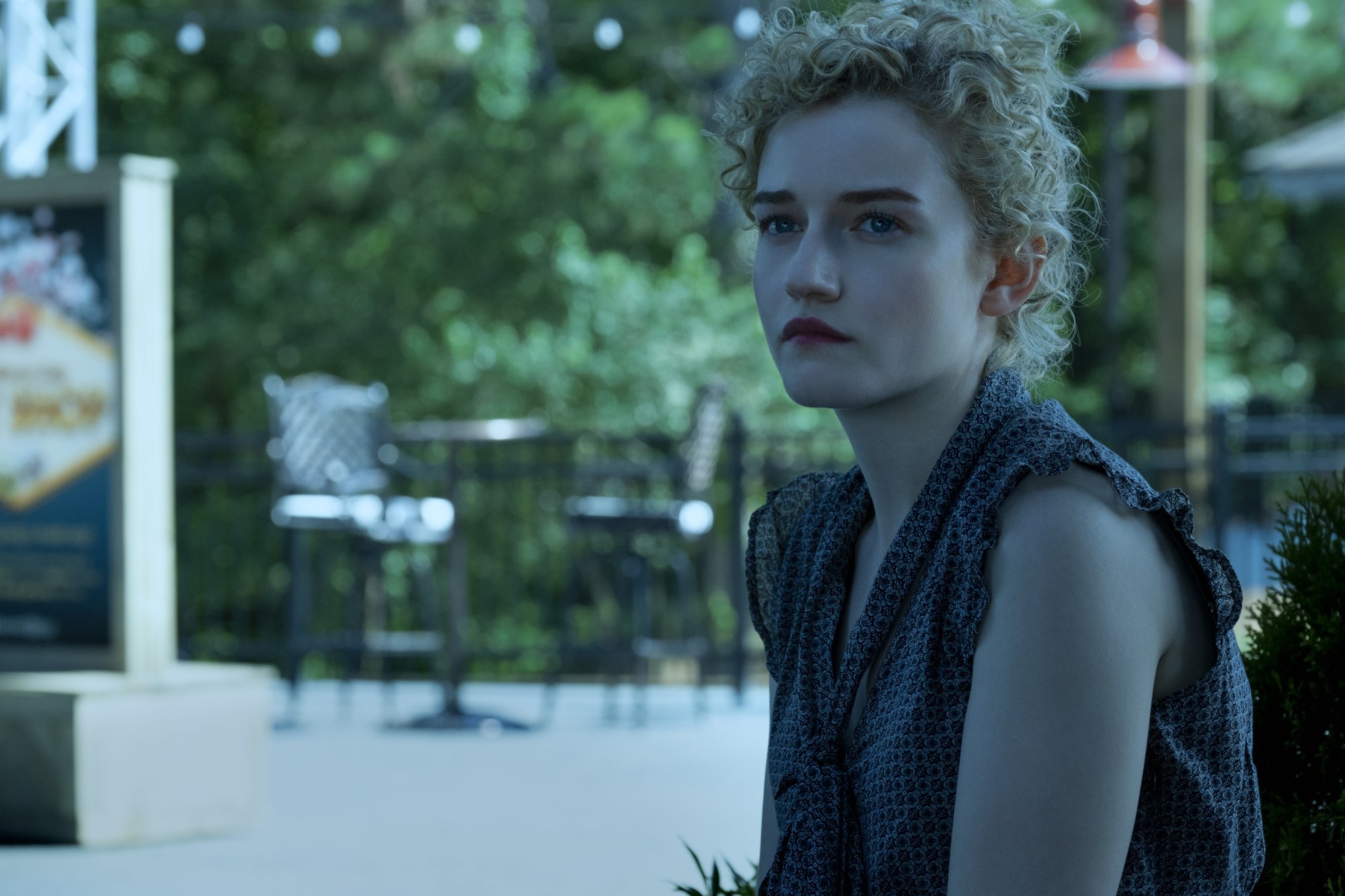 Ozark Season 4 Part 2 delivers a surprisingly happy ending for the Byrde family, but Ruth Langmore isn't so lucky. Her death was probably a given after she started seeking vengeance for Wyatt's (Charlie Tahan) murder. However, fans were holding out hope that Ruth would walk away from her entanglements with the Navarro cartel. Sadly, that didn't come to fruition.
Instead, the final season of Ozark sees her perishing at the hands of Camila Elizonndro (Veronica Falcón). Camila tracks her down and shoots her after learning that she was responsible for Javi's (Alfonso Herrera) demise.
In many ways, it's a fitting end for Ruth's character — even if viewers felt she deserved a lot better. And showrunner Chris Mundy faced a similar back and forth when deciding how to end Ruth's story.
Chris Mundy faced a 'dilemma' when it came to Ruth Langmore's fate
Speaking to Entertainment Weekly about Ruth Langmore's fate, Ozark showrunner Chris Mundy admitted it wasn't always the plan for her character. But eventually, Ruth's death made the most sense for the story. That left Mundy with a choice: spare the character he and fans had grown to love or deliver a tragic but realistic ending:
"No, it sort of developed over time. Kind of all of us in the room sort of saw at a certain point that it felt like the story, if we were going to stay truthful to the story. It's almost like you run into this dilemma about, are you trying to preserve the happy ending for the character that you love? Or are you trying to tell the story the way the story would actually play out?"
Obviously, Mundy chose to forgo a happy ending for Ruth and keep things realistic. And although that decision broke fans' hearts, it felt true to the story — especially with the direction it took in season 4.
'Ozark' Season 4 Part 2 could have had a very different ending
If Chris Mundy had made a different choice for Ruth Langmore in Ozark Season 4 Part 2, what would the end of the show have looked like? EW asked as much, and the showrunner admitted they had another idea for her character.
"The other side, there was a version of it where … she was gone from the Ozarks, and we followed her out of state to a new life," Mundy explained. "And there was a lot of talk about … how much the Byrdes should be punished…"
After everything the Byrdes did throughout the series, some fans would have found that a more satisfying conclusion. Of course, Marty (Jason Bateman) and Wendy (Laura Linney) still have to live with themselves moving forward. It's hard to say whether that makes things better or not. As always, Ozark leaves us feeling conflicted.
All episodes of Ozark are currently streaming on Netflix.
RELATED: Jason Bateman Reveals His Teenage Daughter Is Watching 'Ozark': 'It's Been Weird for Her'