'Ozark' Showrunner Talks Marty's Fate, Says He Won't Go Out Like Walter White of 'Breaking Bad'
Ever since Ozark premiered in 2017, it's drawn comparisons to Breaking Bad. Like the AMC series, Ozark is about an average guy who gets sucked into the drug game and winds up being better at it than he imagined. But there are clear differences between them.
One of them? Their fates. While it might seem like Marty Byrde is on a doomed path, Ozark showrunner Chris Mundy has assured fans that he's at least not going out like Walter White.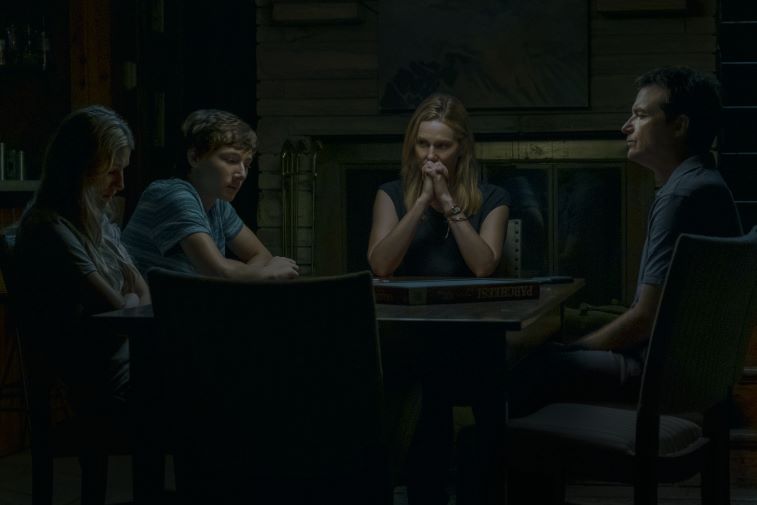 Where 'Ozark' left off
Ozark Season 3 notably ended in the murder of Ben Byrde. As viewers recall, Ben had been threatening to expose the money-laundering scheme, which cost him his life. Protecting her family by any means necessary, Wendy Byrde told Helen Pierce it was OK to send in her assassin, who ambushed Ben at a diner.
Meanwhile, Helen was also plotting to cut the Byrdes out of the operation. Once the pair caught on, they realized they needed to make themselves more valuable to Omar Navarro in order to stay in the business. So they hatched a plan that ultimately helped swing Navarro's drug war in his favor — which saved them. In the final moments of the season 3 finale, Navarro coldly murdered Helen in front of the Byrdes.
"Today is a new beginning," he said before embracing the bloodied couple.
Where 'Ozark' Season 4 will pick up
Offering up details about Ozark Season 4, Jason Bateman (Marty Byrde) said earlier in 2021 that the show will pick up just a few moments after Helen's murder.
"We actually start the next season, the first episode is Laura [Linney] and I looking in the mirror just after that moment, cleaning Janet [McTeer, who played Helen] out of our hair. It's a nice kind of 10-minutes-later pick up. A nice transition," he said at a Deadline Virtual Screening Series.
As far as the overall plot of season 4, Mundy said during an online session for PaleyFest LA that Marty and Wendy will be trying to figure out what exactly they want for themselves and their family.
"You're going to learn what they want their end game to be, and they're going to have to reckon with it a little bit," he said (via Deadline). "… If they're (Marty and Wendy) trying to look to see if there's an out, they've got to figure out if that's what they want, and if so, what's the version of it that they want. Then reckoning with that after so much chaos — that's going to bubbling under the surface."
But one thing's for sure: What happens to Marty in the 'Ozark' series finale won't be anything like Walter White's fate
If you think Marty will go out like Walter, you might want to reconsider after hearing Mundy's comments about Marty's fate. Addressing some of the comparisons to the show for Netflix, Mundy admitted that there once were ideas for a Breaking Bad-like ending, but that's not something he's necessarily interested in.
"I remember thinking, first of all, I don't know where this is ending. But also I know their idea was a very Breaking Bad ending. And that's not been the intention from the beginning," he shared.
Well, we can't wait to see what actually does happen when the show comes back. Until then, check out more of our Ozark coverage below.