'Ozark' Spinoff Series: 4 Ideas That Could Work
Four story ideas that would make for the compelling spinoff series of 'Ozark' that is not slated to happen any time soon.
If you want to stop me from daydreaming about Ozark spinoffs, "you're gonna have to f***ing kill me." Chris Mundy has addressed his lack of plans for a spinoff series, which means it's unlikely to happen. Still, there are some solid ideas for spinoffs of Ozark, especially after the way season 4 ended. Here are four we wish Netflix would pick up. 
[SPOILER ALERT: Spoilers ahead for the Ozark Season 4 Part 2.]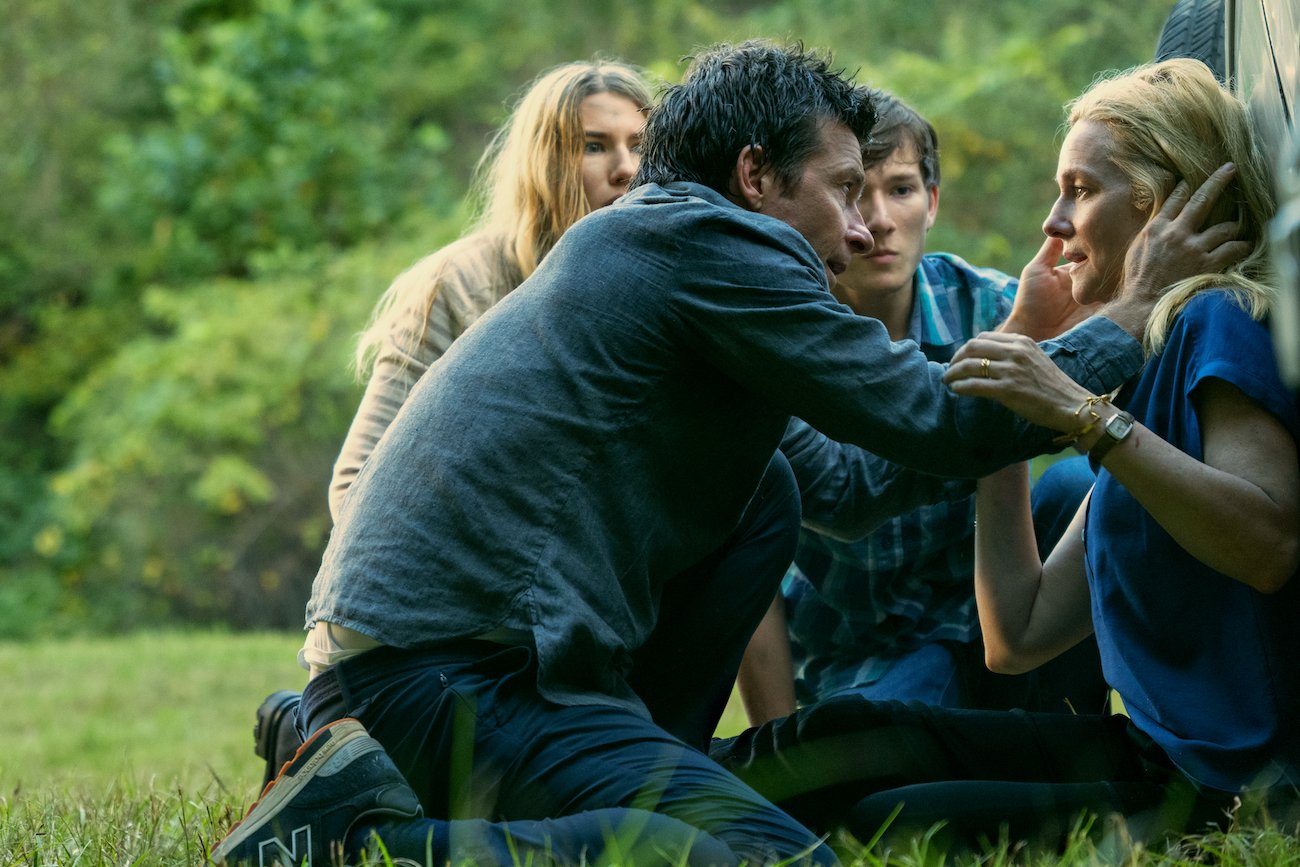 'Ozark' ending explained 
The last few episodes of Ozark show Ruth Langmore (Julia Garner) starting fresh. With her record expunged, she's breaking ground on her new new home. However, fate comes for Ruth in the end in the form of Camila Elizonndro (Veronica Falcón. She shoots Ruth after learning she was the one who killed Javi Elizonndro (Alfonso Herrera Rodríguez).  
Back at the Byrde residence, Mel Sattem (Adam Rothenberg) confronts Marty (Jason Bateman) and Wendy about Ben's ashes (Tom Pelphrey). Suddenly, Jonah (Skylar Gaertner) is there with a loaded shotgun. We hear the gun go off, but the screen goes black.
Most fans assume Sattem is dead and the Byrdes are free to go about their lives. In other words, there's room for these spinoff series to work. 
An 'Ozark' spinoff where Zeke Young seeks revenge
Zeke is the son of Pastor Mason Young (Michael Mosley) and Grace (Bethany Anne Lind), who appear in the first season of Ozark. After refusing to comply with the Snells' demands, Darlene (Lisa Emery) kills Grace and takes baby Zeke hostage. Eventually, Mason gets him back but struggles to maintain his sanity, knowing what the Snells and Byrdes are up to. Later, Zeke becomes the foster child of the Byrdes, but eventually ends up in Darlene's hands until she's killed by Javi.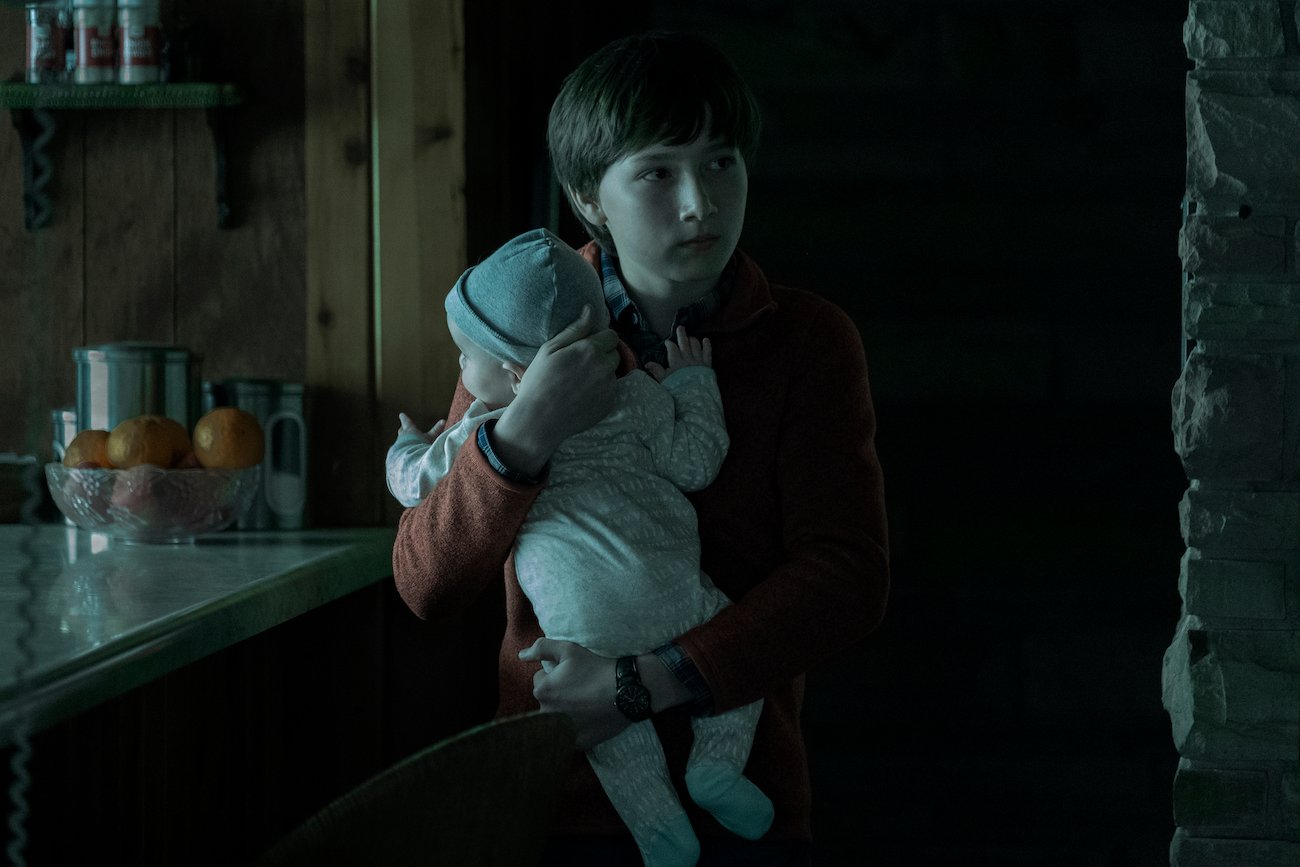 One Ozark fan said on Twitter: "There needs to be an #Ozark spinoff centered around Zeke [because] that kid has one hell of a villain origin story."
Picture it: Zeke learns of all the wrong the Byrdes got away with in the Ozarks. As an adult, he grows bitter and wants to avenge his parents and foster mother. Knowing they got out of the situation alive fuels Zeke to team up with Camila and the rest of the Navarro cartel to enact revenge on the Byrdes.
A series that explores Wendy Bryde's political career in Chicago 
Presuming the Byrdes plant new roots in Chicago, another Ozark spinoff series could center around Wendy (Laura Linney) and her aspirations of a political career. After seeing what Wendy is capable of, this spinoff could be as compelling as any other political drama.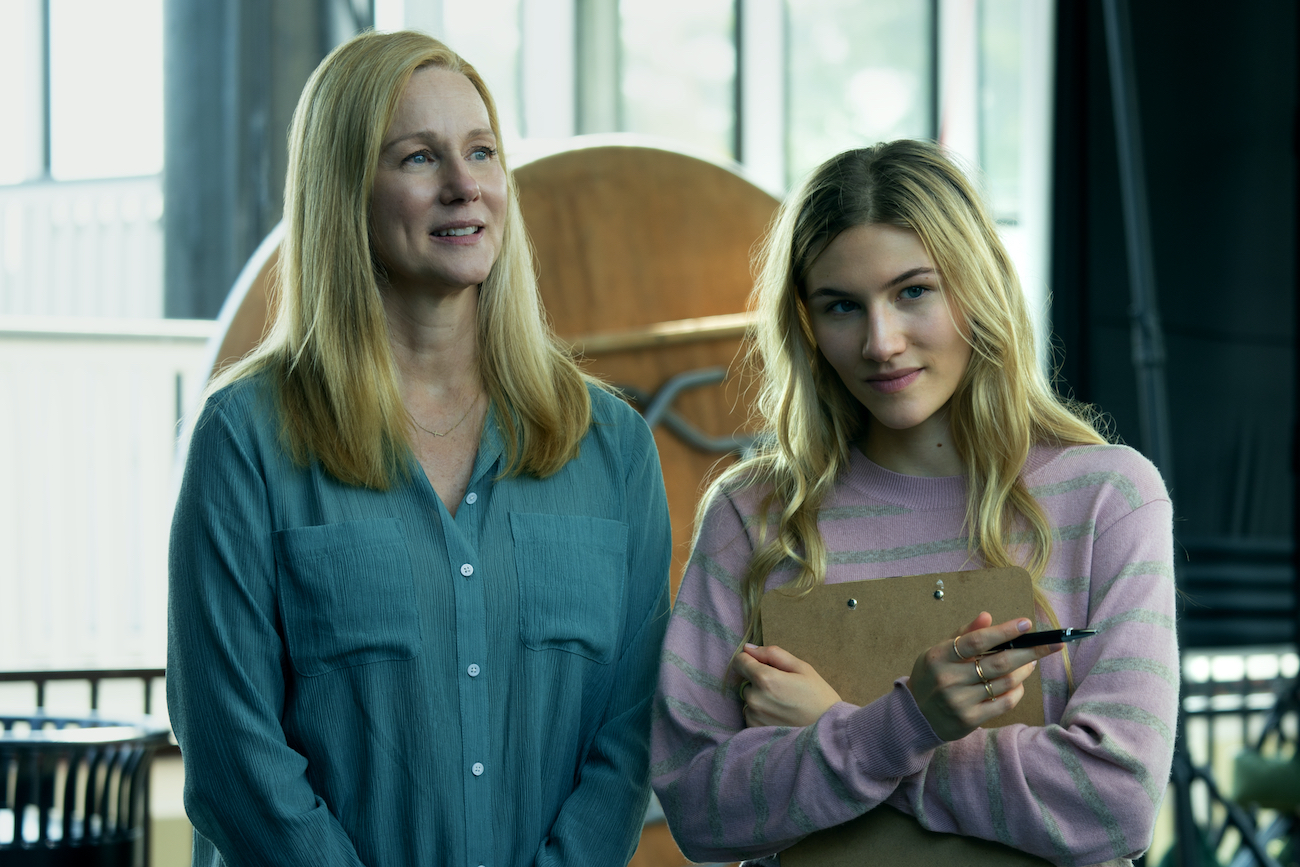 "Ozark's final episode was all about survival for the Byrdes," writes a Twitter user. "Wendy's dream may actually come true. This money-laundering family may be able to live a clean, politically connected life in Chicago. Fingers crossed that we get a spinoff to see what happens next." 
Jonah Byrde could follow through with his aspirations in an 'Ozark' spinoff 
The youngest Byrde becomes the hero for at the end of Ozark Season 4. Jonah dealing with the aftermath of Mel's death could make for a fascinating character study. What's more, a Jonah-centered spinoff could address Jonah's plans of following in his father's footsteps. Whether that means running a clean operation, going into business with cartel on behalf of the F.B.I., or cutting a deal with the Navarros to avenge Ruth, we'd like to see it.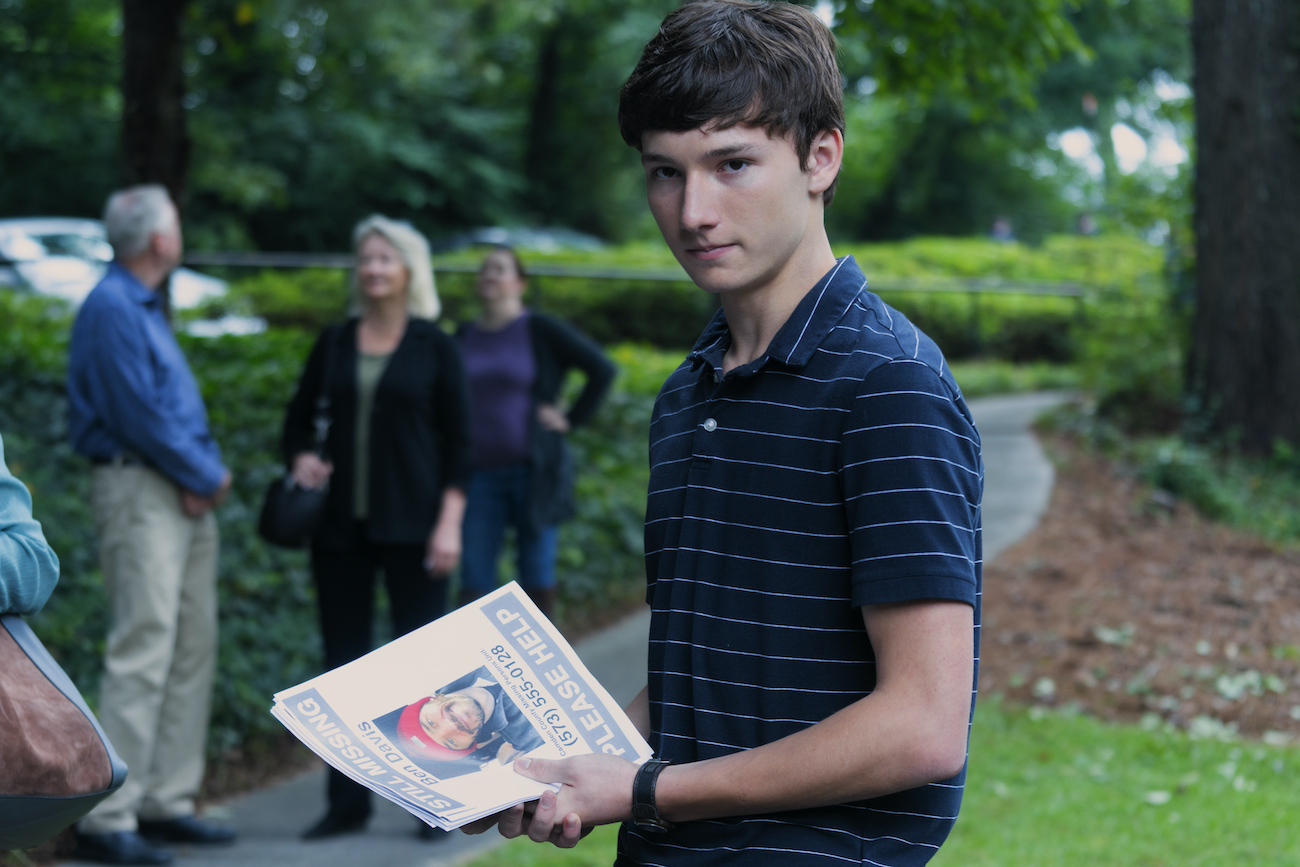 'Ozark' prequel spinoff about the Langmore family 
Ruth Langmore dies in the Ozark finale, but a prequel series could fill the void many fans feel in her absence. Imagine a series called Langmore that tells Ruth's coming-of-age story from when she was a little girl up until she meets Marty Byrde. The Better Call Saul to Ozark's Breaking Bad, if you will.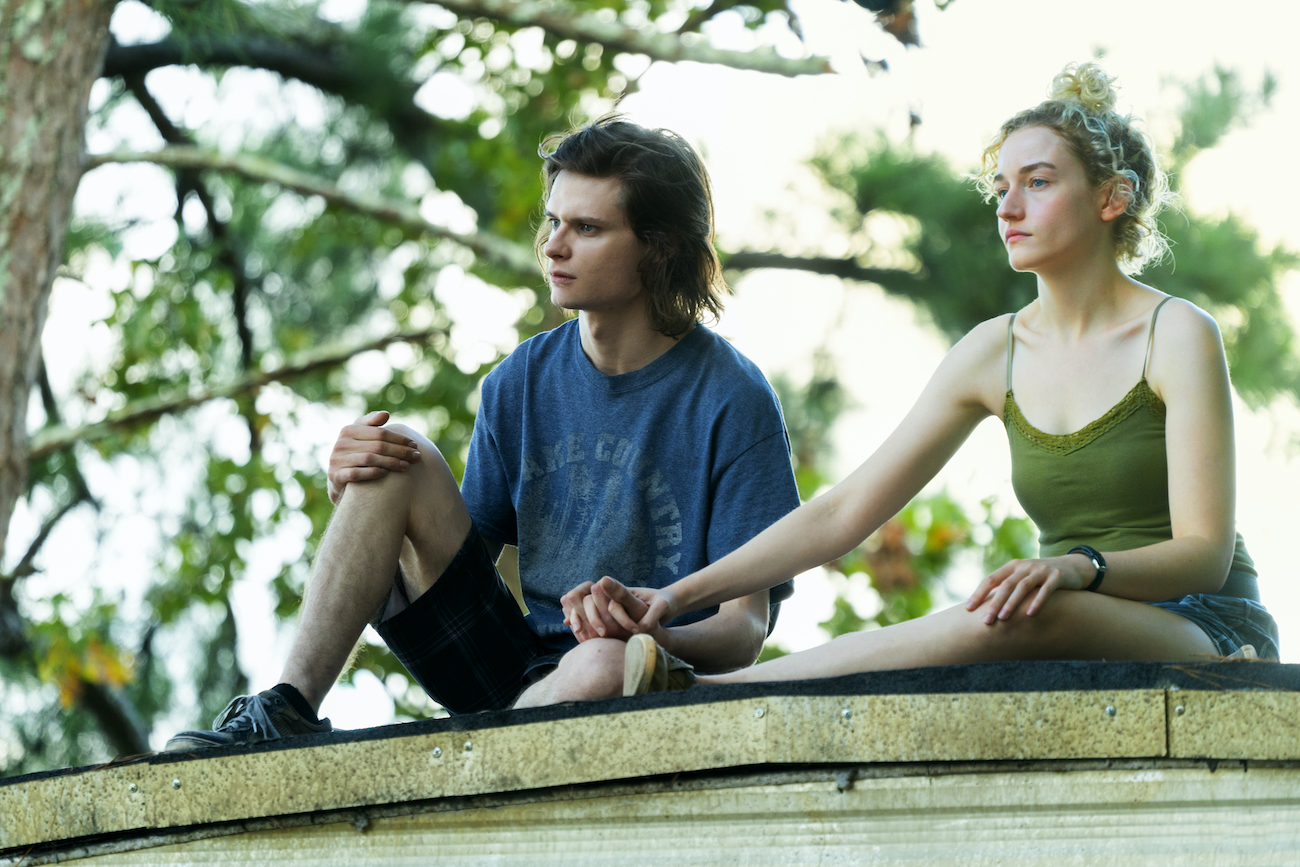 The series could explore Ruth's relationship with her mother before she died and her father's multiple arrests. A Langmore-focused Ozark spinoff could also highlight Ruth's relationship with Wyatt (Charles Tahan), Three (Carson Holmes), and her uncles Boyd (Christopher James Baker) and Russ (Marc Menchaca), detailing their schemes in a pre-Byrde world. 
Watch Ozark on Netflix.