'Ozark' Star Posts Emotional Farewell Message Ahead of Fourth and Final Season
Julia Garner paid tribute to Ozark with a sweet goodbye message on Instagram. The actor, who stars on the Netflix series as Ruth Langmore, shared images of herself with cast and crew members filming the fourth and final season. She also posted a note in which she discussed the impact Ozark had on her life, the friendships she made throughout her time on the show, and more.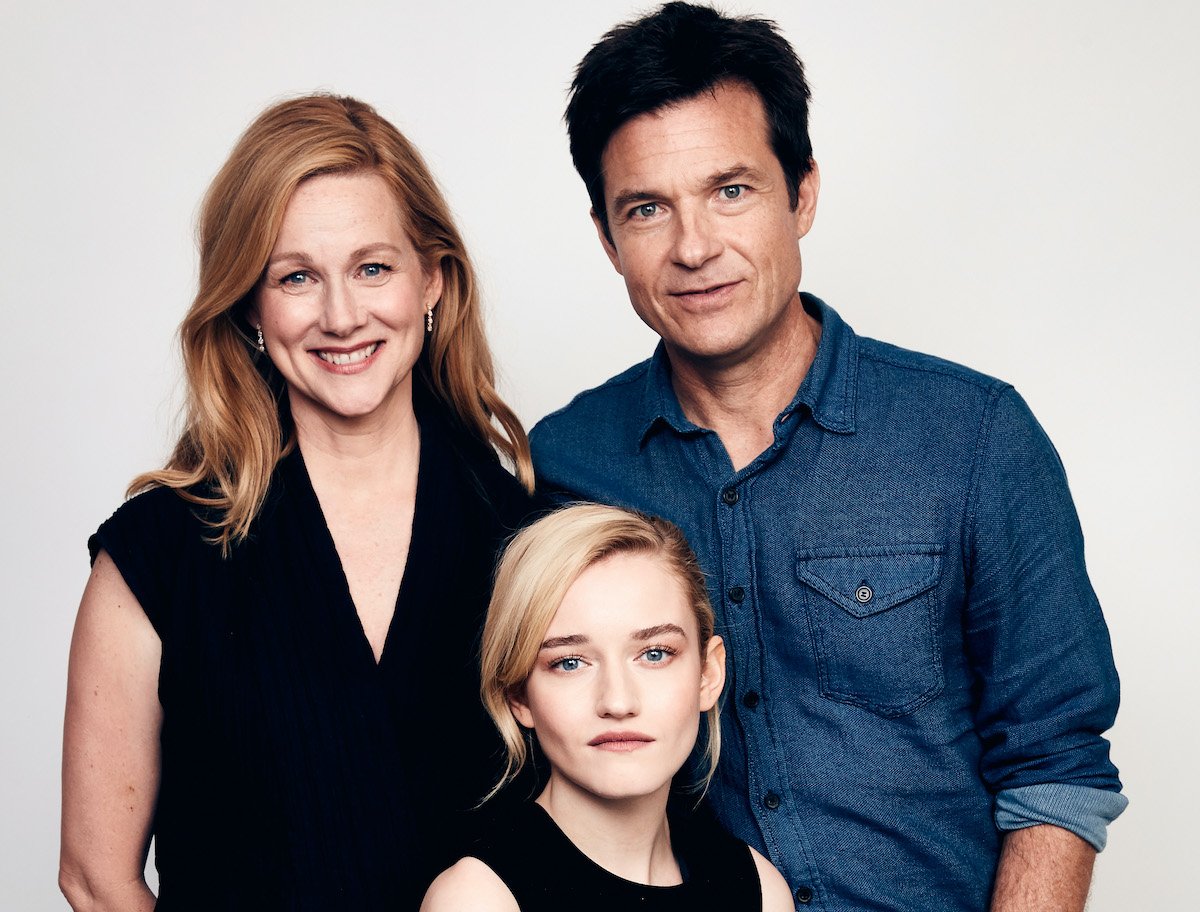 'Ozark' to end with its fourth season
Created by Bill Dubuque and Mark Williams, Ozark follows Chicago financial advisor Marty Byrde as he moves his family to the Missouri Ozarks to work for a Mexican drug cartel. It premiered on Netflix in 2017 and has a cast including Jason Bateman, Laura Linney, Sofia Hublitz, Skylar Gaertner, and Garner, among others.
Fans were thrilled when the show was renewed for a fourth season, but that was followed by dread once they realized it would also be the last. The reason the show is ending is a mystery, however, Bateman told Collider he believed the plan was always to do between three and five seasons.
"If you keep going on that pitch for a whole lot longer, you're going to go over the cliff, or up over the peak of the mountain and you end up jumping the shark," he explained, adding that Marty and Wendy Byrde are also too smart to stick around for so many more seasons.
Julia Garner on the end of 'Ozark'
Filming on Ozark Season 4 ran through the end of 2020 to October of 2021. Two weeks after production finished, Garner took to her Instagram with a heartfelt post about the series, where she discussed wrapping up the last season.
"It's been a little over two weeks since we wrapped the final season of @ozark. I've been processing a lot," she began. "It was beyond hard saying goodbye to so many people I love so dearly. This was a VERY SPECIAL job, and over the last five years we really became family."
"This show has changed my life in many ways," Garner continued. "I feel so grateful for the beautiful lifelong friendships I have made on this show. OZARK was a magical moment in time. You all inspired me in ways I cannot even express, and I thank you for that. I love you and miss you. And for everyone that watches our show, I can't wait for you to see the final season. #OZARK ♥️"
The post featured photos of Garner with various Ozark cast and crew members, including Bateman and Charlie Tahan, who plays her on-screen brother Wyatt Langmore. See the post on Garner's Instagram.
What to expect from Ruth Langmore in the final season of 'Ozark'
In the third season of Ozark, Ruth cut ties with the Byrdes for not protecting her on multiple occasions, including when she was brutally attacked by Frank Cosgrove Jr. (Joseph Sikora). Now, she appears to be partnered up with Darlene Snell (Lisa Emery), who's been rebuilding her drug empire.
Garner told IndieWire: "In Season 4, [Ruth] wants that independence back that she had before the Byrdes came in. She realized she was more independent and stronger without the Byrdes. She thought she was going to be stronger with the Byrdes, but in reality that wasn't the case. She's realizing that, and that's what Season 4 is going to be."
Ozark will return to Netflix with the first half of the fourth season on Jan. 21, 2022.
RELATED: 'Ozark' Season 4 Casting Developments Shed Light on Plot