Is 'Ozark' The New' Breaking Bad'?
With the release of 'Ozark' Season 3, many fans are calling 'Ozark' the new 'Breaking Bad.'
The Netflix original series, Ozark, dropped its third season on March 27, 2020. The more fans watch the crime drama, the more similarities they see between it and the five-season series on AMC, Breaking Bad. Is Ozark the new Breaking Bad?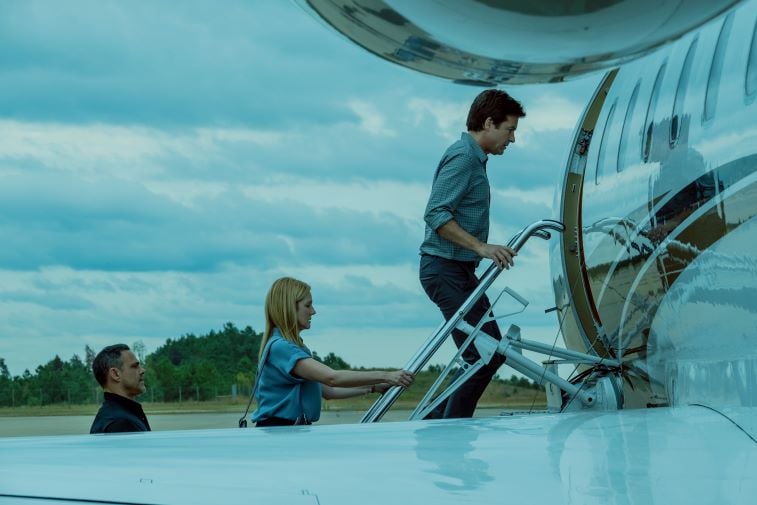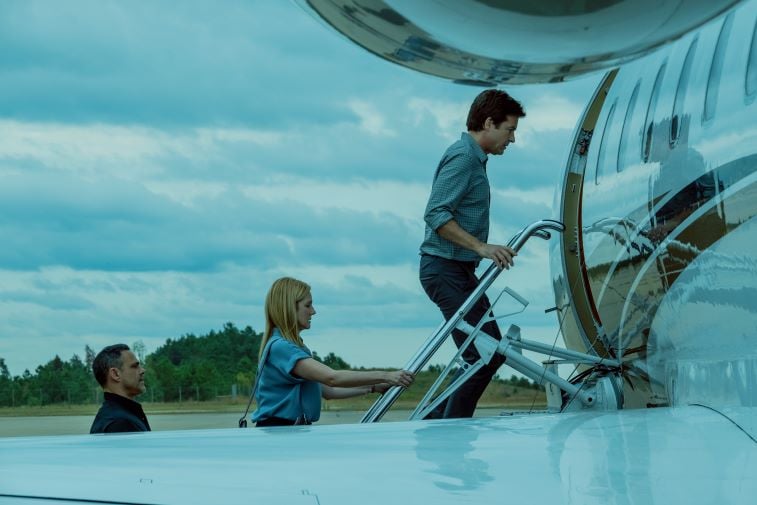 Ozark is like Breaking Bad with 'accounting instead of chemistry'
Fans who watch both Ozark and Breaking Bad see many common themes with the two shows. They also argue over which series is better. As we get further into Ozark, the plot thickens, twists, and turns — like it did in Breaking Bad years ago.
"To get people to watch it, I often describe Ozark as Breaking Bad with accounting instead of chemistry," one fan wrote on Reddit. "There are a lot of similarities. They're both regular guys who get involved in criminal activity."
Marty Byrde (Jason Bateman) relocates his family from a suburb in Chicago, Illinois, to the Ozarks in Missouri after a money-laundering scheme goes wrong. Walter White (Bryan Cranston) also falls into a life of crime when he is diagnosed with terminal lung cancer. He begins making small batches of meth with a former student, Jesse Pinkman (Aaron Paul). Both main characters end up deeper and deeper, with no hope of getting out of the business.
"Both operate under brutal management that may kill them at any time," added another Redditor. "For Walt and Jesse, it's Tuco and Gus. For Marty, it's Del and Navarro."
'Ozark's Marty Byrd and Walter White from 'Breaking Bad' share many similarities
"Marty Byrd is a more calm and less impulsive version of Walter White, only he launders money and doesn't cook meth," wrote the original poster. "He is also less prideful and isn't ego-driven like Walt. Unlike with Walt, who wanted power and to be feared as the emperor of a drug empire, Marty is more focused on trying to escape from the world of crime but is sucked in so deep as the series progresses it becomes impossible."
As things take a turn in the third season, some fans notice that Marty's wife, Wendy Byrde (Laura Linney), is more like Walt than Marty is. She's more willing to kill than Marty and gets the pair in deeper with the Mexican drug cartel than Marty wanted to go.
"I'd say that by the middle of the second season, Wendy becomes more like Walt," another fan added. "She is the one breaking bad. She is the one who tries to become Heisenberg before Navarro puts her in her place (well, for a while, at least)."
Other fans add that both men even have "cheating blonde wives." However, Wendy is OK with the crime, while Skyler White (Anna Gunn) is not as enthusiastic as a participant. 
'Ozark's Ruth Langmore is the female version of 'Breaking Bad's Jesse Pinkman
Fans quickly realized that Ruth Langmore (Julia Garner) is the new version of Jesse Pinkman. She takes on more and more as the series progresses.
"They both look up to the series' leading character as their father figure (Jesse with Walt and Ruth with Marty)," another fan wrote. "They also tend to steal almost every scene they're figured in."
Paul won the Primetime Emmy Award for Outstanding Supporting Actor in a Drama Series in 2010, 2012, and 2014. Garner won the Primetime Emmy Award for Outstanding Supporting Actress in a Drama Series in 2019. 
Breaking Bad was five seasons long, with a spinoff series, Better Call Saul, as well as a sequel feature film — El Camino: A Breaking Bad Movie. Ozark might be following in Breaking Bad's footsteps. Season 3 of the crime series is still in the top 10 on Netflix one month after it's release. Plus, the producers and showrunner are aiming for five seasons of the show. 
Read more: 'Ozark': Does Season 4 Have a Release Date?