'Ozark' Theory Says Ruth Will Kill Darlene Based on These Cryptic Symbols
Fans of Ozark have had to wait longer than usual for new episodes after the show was delayed as a result of the coronavirus (COVID-19) pandemic. It's left viewers to speculate about its remaining twists and turns during the wait for the show's return.
One of the latest Ozark theories says Ruth Langmore may actually end up killing Darlene Snell. It seems far out, especially because things are OK between Ruth and Darlene. But people are convinced.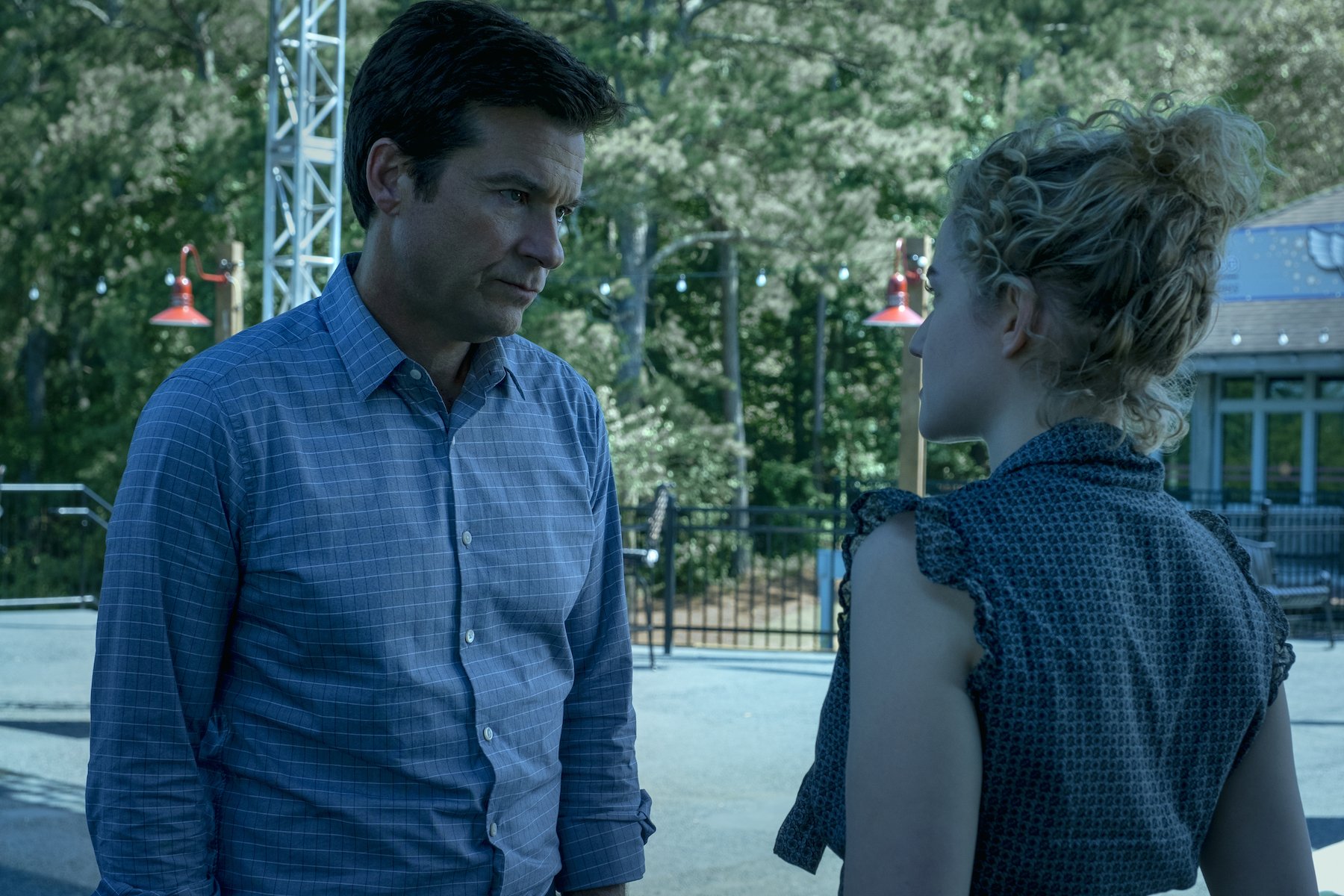 Ruth had a falling out with the Byrdes in 'Ozark' Season 3
Ruth (Julia Garner) had spent years with the Byrdes, assisting them with their businesses and more. But as time went on, she started to feel they weren't reciprocating her efforts.
Still, Ruth continued to work with them, even after they failed to take revenge against Frank Cosgrove Jr. (Joseph Sikora) for assaulting her. Her breaking point finally came when she discovered Marty (Jason Bateman) and Wendy (Laura Linney) had arranged the hit on her boyfriend, Ben, for exploding on Helen Pierce (Janet McTeer).
Ruth severed her relationship with the Byrdes then and there and appeared to be forging an alliance with rival drug dealer Darlene by the end of Ozark Season 3. But will that last?
This 'Ozark' Season 4 theory says Ruth will kill Darlene
As Express.co.uk notes, the theory came after an Instagram post from showrunner Eric Koretz. He'd shared a photo of a clapperboard with the caption, "Final episode…I'm not telling you how it ends." The clapperboard had four symbols on it that spelled out the word "Ozark," including an apparent house, gun, and a falling person.
When a Reddit user asked fans for their thoughts on the symbols, guesses started pouring out. Some readers figured that, out of everyone, Darlene was likely the falling person. "Ruth might end up pushing Darlene out of the barn window maybe," read one comment, which earned over a dozen likes and several supportive messages.
Even though they aren't on bad terms, Ozark fans know things can change at any given moment. Express also notes that Ruth could still harbor negative feelings toward Darlene for her relationship with Wyatt and could kill her to get her brother back. But there were also many other interpretations of the symbols, including a pregnancy and a sinking boat.
What Julia Garner has said about the new season
Garner has kept her comments on Ozark Season 4 to a minimum, but one thing we know is that there's no coming back from the way the Byrdes treated her.
"Ruth has a really good intuition, a gut feeling, always, like she was always right, and Marty and the Byrdes kind of took over that and she stopped listening to that, and at Season 3, she made the mistake again [of] not listening to her gut, going with the Byrdes, doing all this stuff for the Byrdes, and she's done with it," she told IndieWire.
"She realized she was more independent and stronger without the Byrdes," Garner continued. "She thought she was going to be stronger with the Byrdes, but in reality that wasn't the case. She's realizing that, and that's what season 4 is going to be." 
Netflix has not shared the exact release date for Ozark Season 4. But it's expected to return in 2022.