'Ozark': This Is Ruth's Biggest 'Regret' According to Julia Garner
At one point in Ozark, Ruth Langmore (Julia Garner) was arguably the main antagonist of the series. But over time, she became an essential part of the Byrde's money-laundering operation, growing from a reckless teenager plotting to kill Marty Byrde to one of his most trusted players.
However, their bond fractured in season 3 as Ruth realized their relationship wasn't as reciprocal as she thought. Now Ruth "regrets" ever getting that close to the Byrdes, according to Garner.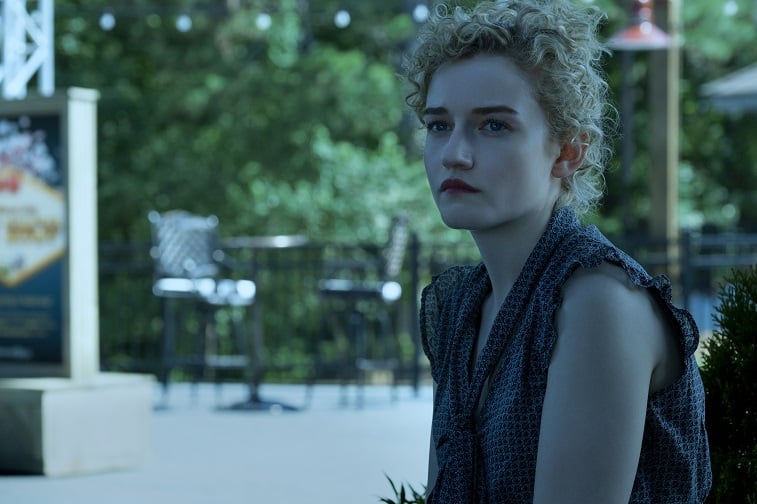 Ruth Langmore is tired of the Byrde's not sticking up for her
For the past few seasons of Ozark, Ruth has had a tight relationship with the Byrde family, helping them establish and grow their business. However, tensions arose when Marty and Wendy Byrde didn't avenge Frank Cosgrove Jr.'s brutal attack on her. To them, Frank, a man tied to a local mob, could not be touched. But Ruth wanted him dead.
From there, tensions only worsened. The breaking point eventually came toward the end of season 3 when Ruth learned the couple had OK'd the murder of her boyfriend, Ben. The fed-up Ruth then sought support from their rival Darlene Snell, who is now rebuilding her drug business.
Ruth 'regrets' how close she got to the Byrdes, says Julia Garner
Speaking on a panel hosted by Deadline, Garner opened up about Ruth's fallout with the Byrdes, explaining she thinks Ruth would definitely distance herself from them if she had a do-over. "I think the main thing with Ruth is (that) the further the seasons go, the more that, what I feel that she feels, is she kind of wishes she can go back," Garner shared.
"And she regrets getting blinded by the Byrdes's chaos in a way," she continued. "I think, I don't want to say stupidity, but she feels she regrets what she did, and I think she's just trying to go back. But, you know, she can't in a way and that's really sad."
Suggesting those feelings could impact her in season 4, Garner added, "When you have huge regrets in your life and you can't go back and you can't take it back, it almost – not to get super dark – but inside it kills you in a way. So like your body – it's almost like she feels like she, physically she's alive but inside, she's slowly disappearing in a way. And she just wants to be done, but right now she's kind of stuck."
Other season 4 details about Ruth
Garner also previously spilled some details with IndieWire regarding Ruth's storyline. Without getting too specific, she shared that Ruth will start to trust herself more and work to regain the independence she had before meeting the Byrdes.
"Ruth has a really good intuition and Marty and the Byrdes kind of took over that and she stopped listening to [herself]," Garner said. "[In] Season 3, she made the mistake again [of] not listening to her gut, going with the Byrdes, doing all this stuff for the Byrdes, and [now] she's done with it."
Garner added, "In Season 4, she wants that independence back that she had before the Byrdes came in. She thought she was going to be stronger with the Byrdes, but in reality, that wasn't the case. She's realizing that, and that's what Season 4 is going to be."
There's no official release date for season 4 just yet. But you can find the previous seasons on Netflix now.