'Ozark': Three Langmore Is Named After a Race Car Driver
Three is a member of the Langmore family in the Netflix drama Ozark. Discover the race car driver who inspired the character name "Three." Plus, learn more about the actor who brings the role to life in the Netflix series.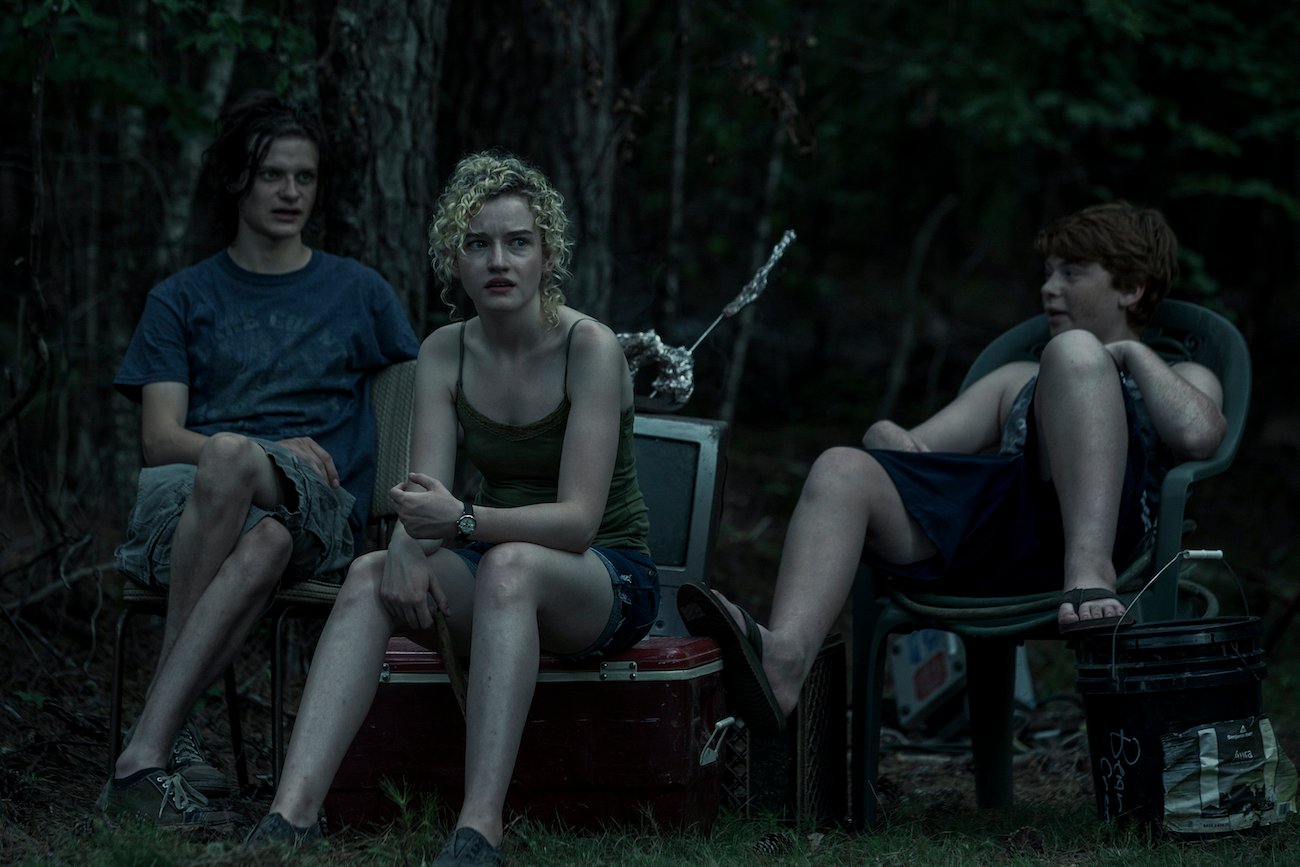 Carson Holmes plays Three in Netflix's 'Ozark'
Carson Holmes plays the third and youngest of the Langmore children. Outside of Ozark, you may have seen Holmes in TV shows like Naomi, The Passage, or Outcast. Holmes has also had roles in movies like Uncle Frank, The Best of Enemies, Instant Family, and The Darkest Minds. 
Holmes first landed the role in Ozark when he was 13-years-old. Now, he's finishing the series as a 19-year-old adult.
"Most people think Three was played by three different actors," Holmes told WECT News. That's likely because he has grown a foot taller since filming began. As Holmes explained to the outlet, the opportunity to play Three in Ozark has been "life-changing."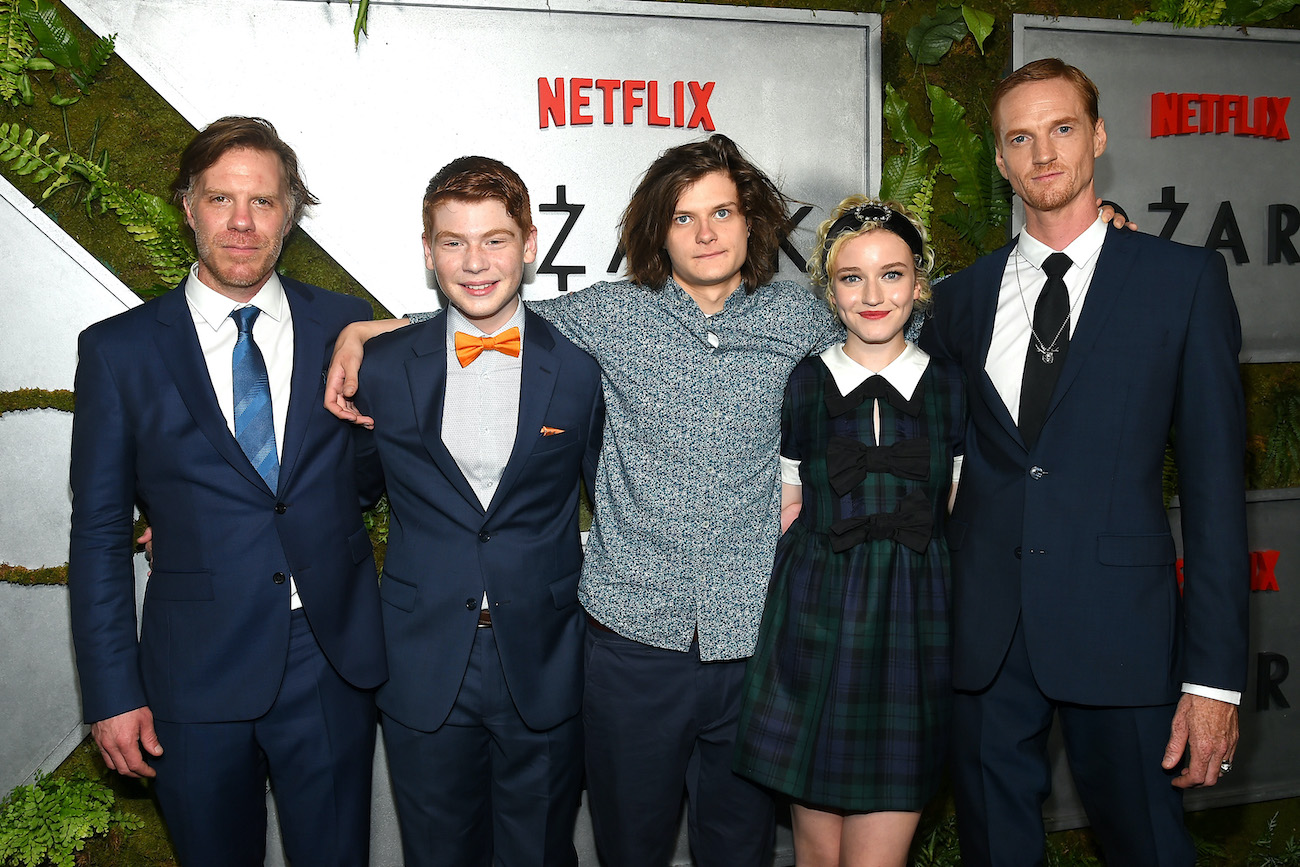 Holmes recalled his audition for Ozark, too. "I remember it was this big monologue full of swear words," he said. "Full of all sorts of stuff about money laundering. It was quite a lot for a 13-year-old to try to memorize and learn. It took me a solid week and sure enough, a week later after I did it, I got a call." He didn't know how to wakeboard, but Holmes landed the role regardless. 
Three Langmore is Ruth's cousin in 'Ozark'
Three is Wyatt Langmore's (Charlie Tahan) younger brother and Ruth Langmore's (Julia Garner) cousin in Ozark. Ruth killed Three's father, Russ Langmore (Marc Menchaca) in season 1 of the Netflix series. In the finale of the first season, she became Wyatt and Three's legal guardian.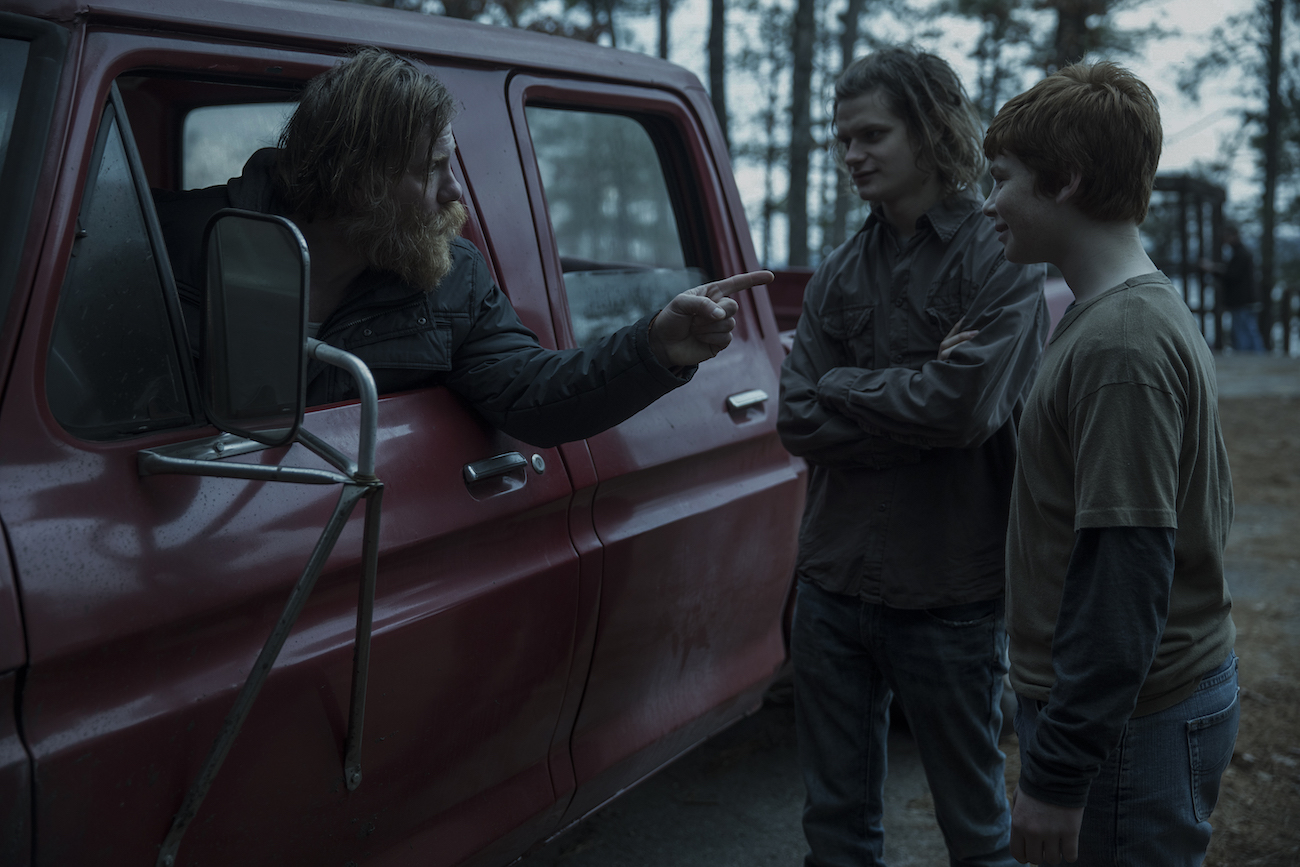 Three is named after Dale Earnhardt Sr.'s car
In Ozark Season 4 Episode 3, celebrity chef Kerry Stone (Eric Ladin), Ruth, and Three discuss his namesake, "The Intimidator." Race car driver Dale Earnhardt Sr., who drove car number three, earned the nickname after spinning Bill Elliott out in the final segment of "The Winston," known as the NASCAR Sprint All-Star Race held at Charlotte Motor Speedway. 
What happened to Three in 'Ozark'?
From the beginning, Ozark has been a show about family and the lengths people will go for the ones they love. Three isn't around in many episodes of Ozark, but he does appear in the final season of the Netflix series.
After his brother Wyatt is killed in season 4 part 1, Three and Ruth are the only Langmore's left. As Ruth's only family, fans can expect to see more from Three in the show's last episodes. According to IMDb, Holmes is in Ozark Season 4 Episodes 8, 9, and 14 — the last episode of Ozark.
Throughout Ozark's run, Three has proven he isn't as dull-witted as some people consider him to be. He's capable and observant, noticing what his father and uncle are up to when their weapons go missing in their plot to kill Marty Byrde (Jason Bateman). 
Will Three go looking for answers and seek revenge for his brother's death in the finalseason? Find out what happens to Three in the last half of Ozark Season 4 on Netflix.