'Ozark': Wendy Byrde Was Initially a Character Laura Linney Didn't Want to Play
Some Ozark viewers can't stand Laura Linney's character Wendy Byrde. Ironically, the character had a vastly different personality in the original scripts. Linney's input changed the character altogether (for the better, in most people's opinions). Find out what Wendy was originally like in Ozark and why Linney told showrunner Chris Mundy and co-star Jason Bateman not to cast her if they didn't want her input.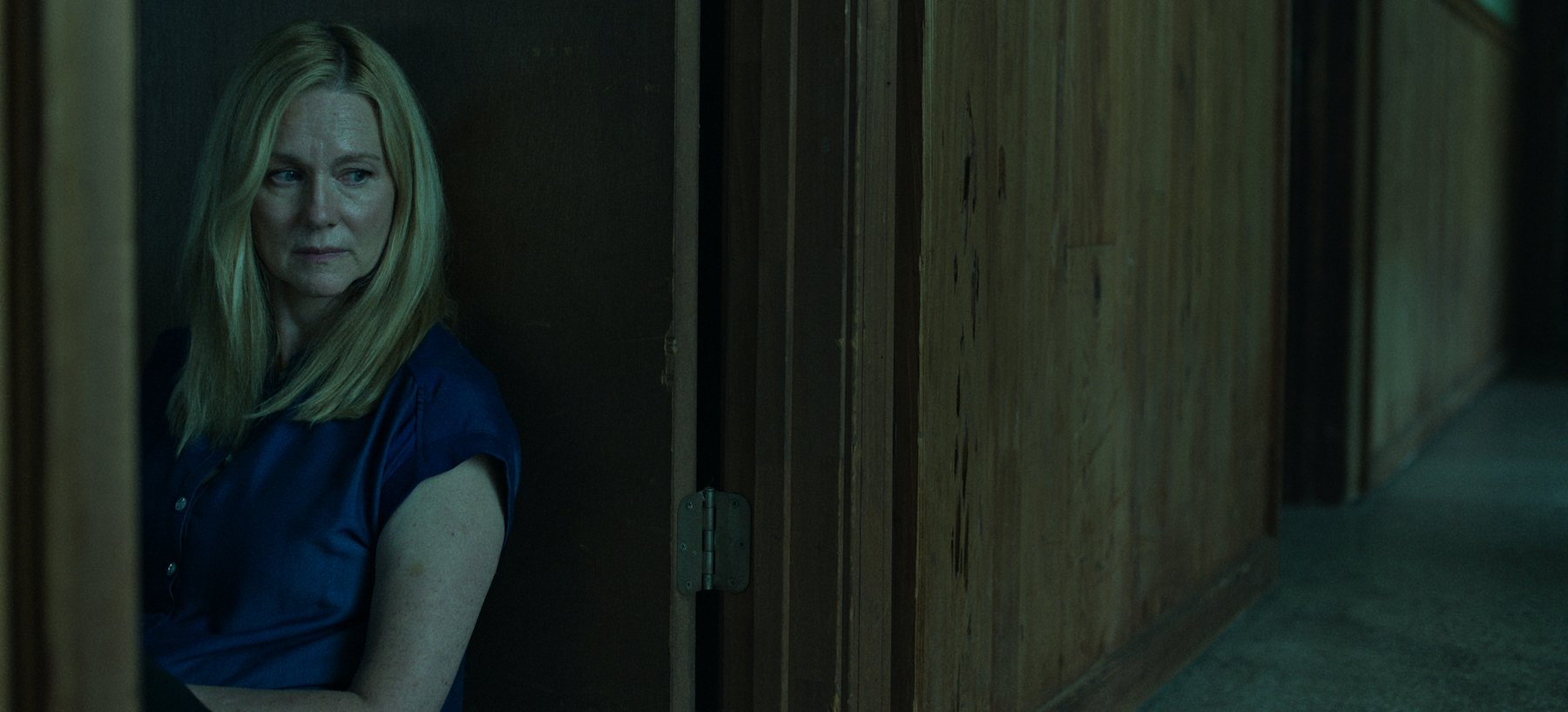 'Ozark' boss didn't have a 'big road map' for Wendy Byrde
In the early days of conceiving Ozark, Mundy remembers Linney taking a "huge leap of faith" with the role. The first two scripts, written by Ozark co-creators Bill Dubuque and Mark Williams, relied mostly on Bateman's portrayal of Marty.
"There wasn't a big road map for Wendy's character," Mundy told Vanity Fair in May 2022. Linney's input became invaluable to the role creating a "level that [Mundy and the writers were] all going to have to live up to."
Laura Linney never cared about how big her 'Ozark' role was
On the surface, it seems like Wendy Bryde is the wife of a financial adviser who gets mixed up with the Navarro drug cartel — not the kind of woman who willingly commits herself to a mental hospital to get her kids back. "When you're playing the wife of the main character of the show, it can be wonderful or there can be not a whole lot to play," Linney told GQ in January 2022.
Admittedly, Linney "didn't care how big" her part in Ozark was. But she did want something she could "really play that would help move the narrative of the story forward."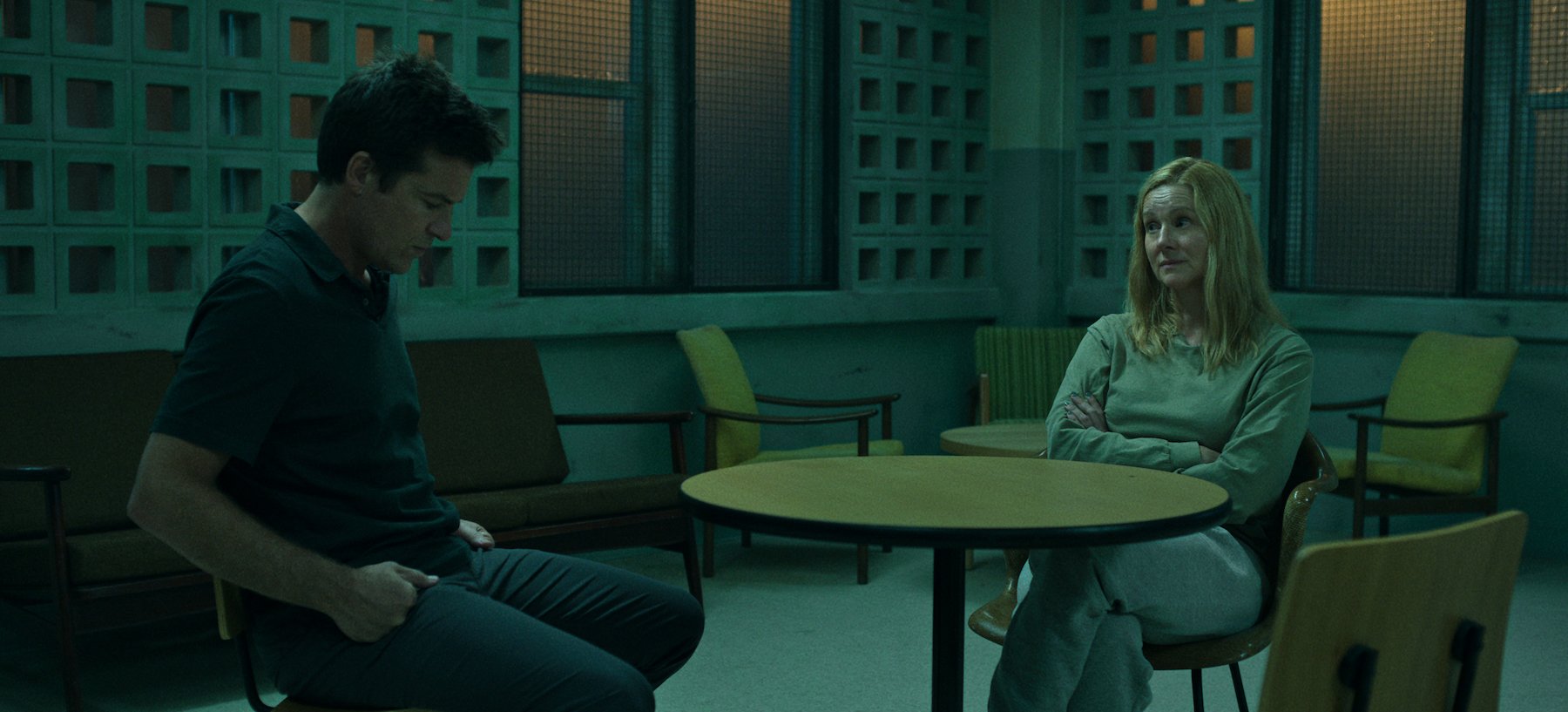 That's what Wendy Byrde became. In some ways, she was the catalyst that allowed Marty's deal with Omar Navarro (Felix Solis) to go on as long as it did.
"Chris and I talked a lot about identity," Linney elaborated. "I think at the time, I was questioning that — who are we as Americans? Who are we? As an American citizen, who am I? Who did I think I was? Who did I want to be?" Linney laid out exactly who she wanted Wendy to be in the final season of Ozark.
Laura Linney didn't want to be cast in 'Ozark' if the pilot version of Wendy Byrde didn't change
In an interview with Vulture, Linney spoke more about the original Wendy Byrde. Early versions of the script portrayed her as "snoring in bed a lot." 
"There was a lot of: Wendy snores [in the pilot episode]," Linney said. "I just didn't know where it was going to go. I don't know why I trusted Jason Bateman and Chris Mundy as much as I did."
Linney remembers telling Bateman and Mundy: "I hope that if I sign onto this, you'll use me. Otherwise, don't cast me. Take someone else."
Obviously, they listened. Linney's portrayal of Wendy has become one of the most talked about aspects of the Netflix series.
If more 'Ozark' happens, Laura Linney is in
There aren't plans for more seasons of Ozark. However, if that changes, Linney would "absolutely" be part of it. 
"I'm having real withdrawal from Ozark," she told Vulture. Linney continued: 
"Everything about it worked. All the right people were in the right positions. Everyone had a similar viewpoint. Everyone had a similar work ethic. I loved being in Atlanta. It was an unbelievable crew. Crews on television normally do not stay intact. Ninety percent of our crew stayed the entire time. What that does on a set, the safety that you feel, the unspoken communication, the ease, the comfort, and the fun that you have — I feel like I just landed in a pot of honey. I miss it a lot."

Laura Linney, Vulture
Watch all four seasons of Ozark on Netflix.
RELATED: Laura Linney Reveals 'Ozark' Had Alternate Ending: This Character Was Supposed to Survive