'Ozark': Will Jonah Become a Problem for the Byrde Family in the Final Season?
When we first meet Jonah Byrde (Skylar Gaertner) in season 1 of Ozark, he's a young kid who is forced to start a new life in the Ozarks helping his father launder money for a drug cartel. After a tumultuous season 3, fans wonder where Jonah will end up after the fourth and final season of the Netflix series.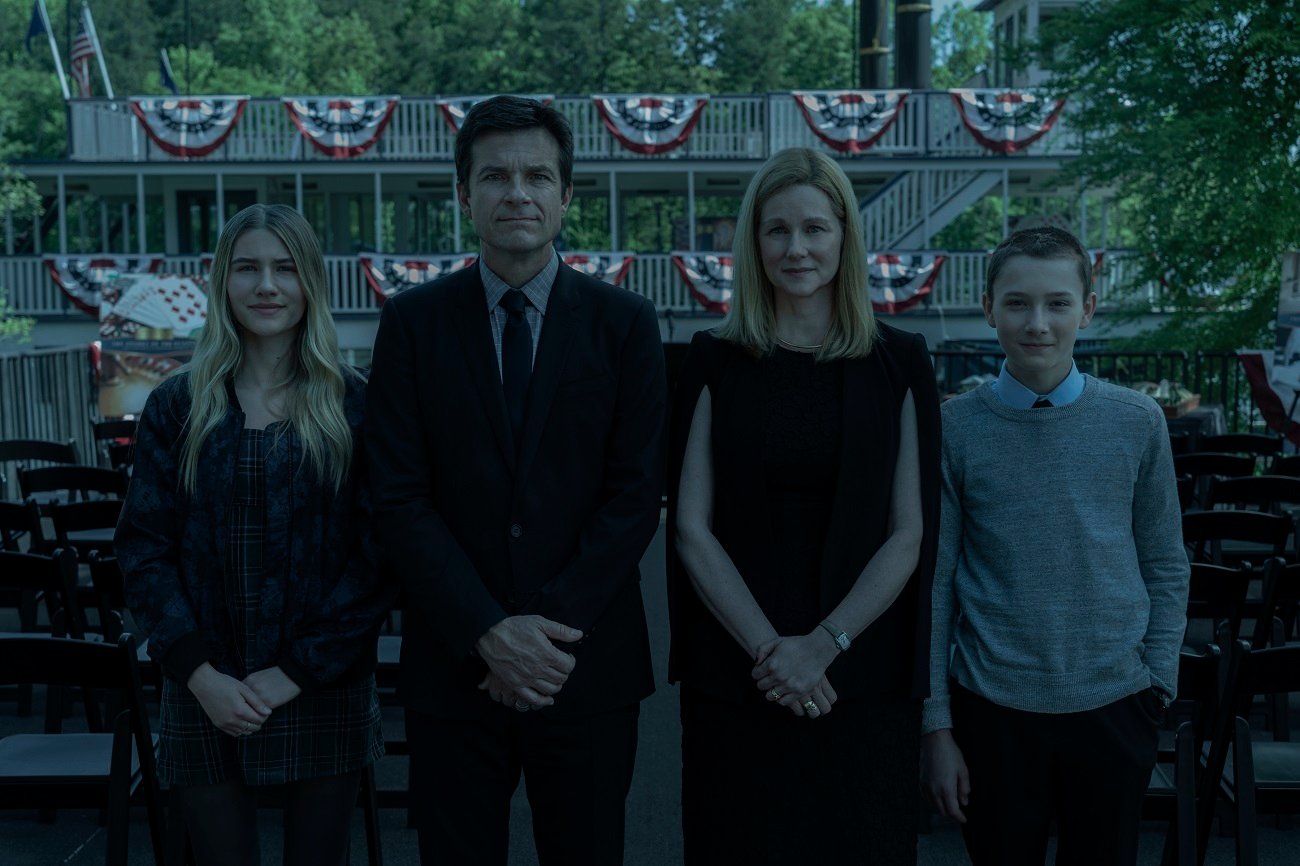 Jonah has suffered from tremendous loss 
Jonah Byrde is a loner. As a unique child with interests that are vastly different from other kids his age, he tends to bond with older, more mature people. During season 1 of Ozark, Jonah almost immediately forms a friendship with Buddy Dyker (Harris Yulin), the owner of the home the Byrdes occupy after Marty gets swept up in dealings with the Navarro Cartel. Although Jonah knew of Buddy's terminal heart condition, that didn't make his death any less challenging to cope with. 
When Jonah's Uncle Ben (Tom Pelphrey) re-enters his life in Season 3, it seems as if he's found someone to fill the void Buddy left. A troubled man himself, Jonah feels for his uncle because he is an outsider. When Ben is violently uprooted from Jonah's life, he once again feels powerless and alone. This time, though, he decides to take control. 
Jonah has taken a proclivity to guns
Having seen the power guns give people in the Ozark universe, Jonah has taken a liking to the weapon. At one point during season 3, he agrees to shoot a gun at empty beer bottles. After repeatedly being called a "p*ssy" by Tommy (Tyler Chase), Jonah takes the gun from him and breaks every glass bottle. 
RELATED: 'Ozark': How Jason Bateman Tells the Cast About Their Character's Death
Later in the season, Jonah believes Helen was the one who ordered his uncle to be murdered. Frustrated at the profound amount of loss he has suffered, Jonah pointed a shotgun at Helen's face. Trying to convince him to rethink his actions, Helen explained that there were children in the house. "I don't care!" a frustrated Jonah responded. "I know you killed my uncle. And now you're trying to kill my whole family." At this pivotal moment, Helen revealed Wendy was responsible for Ben's, which caused Jonah to question everyone and everything he ever trusted. 
Jonah's outbursts could mean trouble for the Byrde family in 'Ozark' Season 4
When Jonah fires the gun in the final episode of season 3, it shatters a plate glass window. Some fans have theorized that someone was on the other side of the pane and shot. Others believe Jonah pulling the trigger symbolic of his pent up frustrations. Either way, the shot served as a cliffhanger ending that left fans wanting more. 
RELATED: 'Ozark' Season 3: Why the Navarro Cartel Stopped Seeing Value in Helen Pierce
As for what Jonah firing the gun means for the Byrdes, it's likely not good. Throughout season 3, it becomes clear that Jonah is slowly losing his grip on reality and struggling to justify the evil his family takes part in.
In the past, Jonah was one of the most logical members of the Byrde family. After losing so much and feeling so alone, Jonah has become the wild card the Byrde family doesn't need. With a fourth and final season of Ozark confirmed, fans are excited to see how Jonah impacts the Byrde's future.