Ozzy Osbourne Hoped 1 Black Sabbath Album Would Get People to Forget About 'The Osbournes'
While some classic rock stars have continued making music for fans or retired over the years, every once in a while one will do something drastic to revamp their image and career. When rock legend Ozzy Osbourne dove headfirst into reality TV with his family in tow for The Osbournes, however, he bit off a bit more than he could chew. Though the show did great with fans, TV didn't suit the rock star. His hatred of how the show portrayed him may have even inspired a Black Sabbath reunion and a new album as he tried to regain his bad-boy rock persona.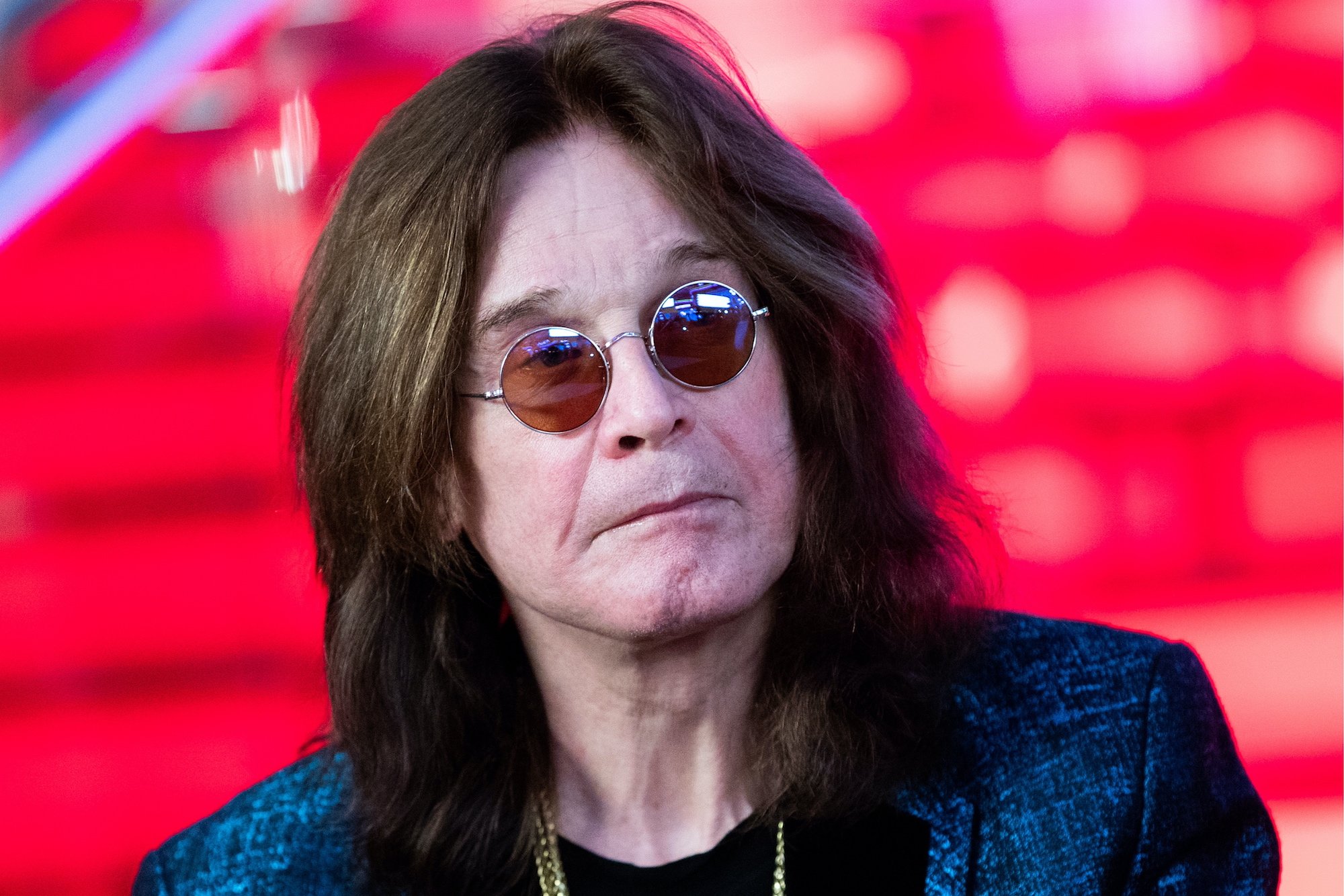 The life of a rock legend
Ozzy Osbourne was the lead singer for heavy metal pioneers Black Sabbath. After a start in the late '60s, the band made a big splash in the seventies with their unique dark and heavy sound. The band capitalized on the sensationalism the media created around their occult theme and would cement themselves as household names in rock history.
Ozzy would earn the nickname "Prince of Darkness" and would welcome and encourage this rebellious image. In 1979, however, Osbourne was fired from the band after numerous issues with drug and alcohol addiction which he has continued to struggle with most of his life. Ozzy would continue to cultivate his bad-boy image.
Once he even famously bit the head off of a dove in a meeting of record executives, a stunt he would pay homage to by occasionally biting the heads off bats on stage throughout his career. Ozzy's solo career was incredibly successful, and with the incredible success of his music festival, Ozzfest, he was maintaining popularity well into his 50s. When his wife Sharon pitched a reality show based on the family's life to MTV in the early 2000s, the star must've thought it would only help his career.
'The Osbournes'
In 2002 during the height of the reality TV breakout, Ozzy surfaced where fans never would've expected. The Osbournes was released as a reality show to follow the lives of the titular family to see what life is like for heavy metal royalty.
Sharon Osbourne had been planning and pitching the show for years, but according to IMDb, no one wanted to buy it until the family's successful episode on Cribs. Sharon was onto something the whole time though, as The Osbournes quickly became the most popular show on MTV.
While Ozzy was far from the only family member featured, many of his appearances are bumbling, drug-addled comic relief. Much to the dismay of the singer, the show became an iconic part of pop culture, and he wasn't happy with the image it left him with.
According to Page Six, his son Jack years later revealed Ozzy's feelings about the show, commenting, "'After The Osbournes, he just hated reality TV. He hated the experience, he hated the way he was portrayed. He was like, 'It's not what I do. I'm a musician.'"
Fans quickly grew attached to the show, and though it experienced plenty of criticism for sensationalism, it still holds up with an 86% fresh rating on Rotten Tomatoes today. It's clear to see why Ozzy wasn't happy though, as the site's critical consensus of the show starts off with "From Prince of Darkness to bumbling sitcom dad …"
Reunion and '13'
Osbourne had lived his life as a rock legend, and wasn't necessarily happy relegated to being known as a reality TV star. "Of course I regret doing the f**ing show. I didn't want to be on f***ing television," he told NME in a 2013 interview. "I didn't become a f***ing rock'n'roll singer to read the f***ing weather forecast, know what I mean?"
His unhappiness with his TV image was a huge motivator to reunite with Black Sabbath for 13. "It's part of the reason I wanted to come back," he said of the show. "This album pisses on all that." The star had previously said repeatedly that he thought a Black Sabbath reunion was incredibly unlikely, but his hatred of reality TV might've helped to make it happen.
The band's album 13 was released in 2013 after a long road to get most of the original band back together. While it's tough to say how much the album made fans forget about The Osbournes, it was massively successful. The album even earned Black Sabbath their first #1 on Billboard's 200.
Though Ozzy may disagree, fans still treasure those iconic, early reality TV moments from The Osbournes. While it's unfortunate that Ozzy regrets being part of the show, at least his frustration with the show may have given fans one more great Black Sabbath album.
RELATED: Are the Osbournes Secretly Planning a Return to Reality TV?