How Many Kids Does Singer Ozzy Osbourne Have, and What Is His Net Worth?
Heavy metal legend Ozzy Osbourne recently revealed his Parkinson's disease. How many kids does he have, and what is his net worth?
In January 2020, Ozzy Osbourne went public with his Parkinson's diagnosis in a Good Morning America interview and opened up about how his family is adjusting to life with it.
After an outpour of support, the heavy metal legend thanked everyone on Twitter and told them the good wishes "means the absolute world" to him. After releasing albums for the past 40 years, touring the world, starring in a reality series, and creating his own music festival, the 71-year-old is sitting on a fortune. What is his net worth, and how many kids does he have?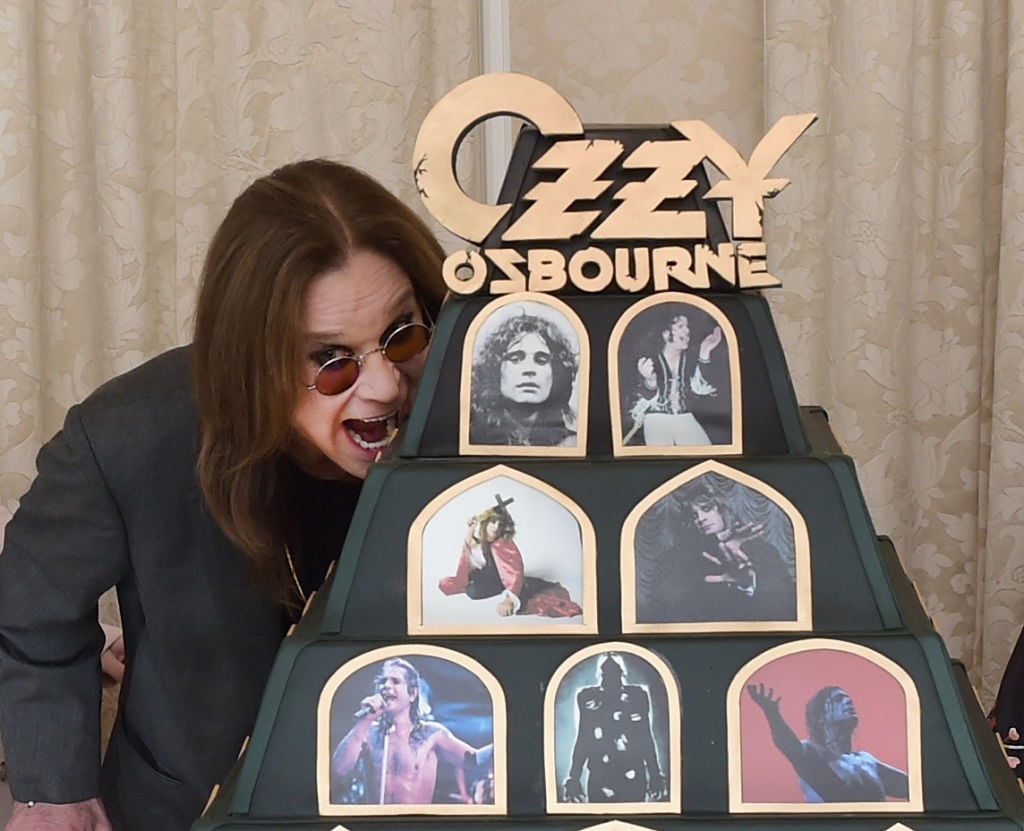 How many kids does Ozzy Osbourne have?
In 1971, John Michael "Ozzy" Osbourne married nightclub worker Thelma and they welcomed two children into the world, Jessica and Louis. Ozzy also adopted his then wife's son, Elliot.
However, he called his marriage a "terrible mistake" and admitted his frequent touring with Black Sabbath as well as a drug and alcohol addiction ended their marriage. Jessica and Louis have publicly stated Ozzy was not a good father to them, and the rockstar admitted he didn't remember their births.
In 1982, the singer married his manager, Sharon Arden, and they welcomed three children together: Aimee (36), Kelly (35), and Jack (34). Additionally, he is a grandfather to many. Including his adopted son Elliot, Ozzy has six children.
What is Ozzy Osbourne's net worth?
The Godfather of Heavy Metal has an estimated net worth of $220 million. He first rose to fame as the lead singer of the heavy metal rock band, Black Sabbath in the 1970s.
After releasing eight albums with the group, they fired him in 1979 due to his drug and alcohol abuse. He then went solo and released a total of 11 studio albums, with seven of them certified multi-platinum, before rejoining the band in 1997.
With Black Sabbath and as a solo artist, Ozzy has sold over 100 million total album units and was inducted into the Rock and Roll Hall of Fame. In the 1990s, Ozzy, alongside his wife and manager Sharon, created Ozzfest, an annual festival tour that featured bands of several genres within heavy metal and hard rock.
Since the inception of the festival, over 5 million people have attended, grossing over $100 million. He also starred in one of the first family-based reality shows, The Osbournes, appeared in television commercials, music video games, and published an autobiography.
Ozzy Osbourne diagnosed with Parkinson's disease
After believing the tremors he experienced for several years were the side effects of drugs, Ozzy realized in May 2005 that it was Parkin syndrome, which has similar characteristics to Parkinson's disease.
Due to the involuntary shudders he experiences because of the syndrome, Ozzy learned he would most likely take daily medication for the rest of his life.
In February 2019, he postponed the European leg of his tour because of a "severe upper-respiratory infection" but then canceled the rest of his tour after a fall in his home.
Also, in February 2019, Ozzy was diagnosed with Parkinson's disease. In January 2020, he publicly revealed his diagnosis in a Good Morning America interview.