'P-Valley': Actress Brandee Evans Says She Relates to Mercedes on so Many Different Levels
Starz's P-Valley was one of the most talked-about TV shows to debut in 2020. Set in Chucalissa, Mississippi, the series chronicles the lives of the exotic dancers who work at the popular club, The Pynk. The show also centers on the club's non-binary owner, Uncle Clifford (Nicco Annan), who treats her dancers like daughters. At the center of the show are Mercedes (Brandee Evans), the club's headliner, and newcomer Autumn (Elarica Johnson), who is running from her past.
Though P-Valley is unlike anything seen on TV before, Evans says she relates to her character on many different levels.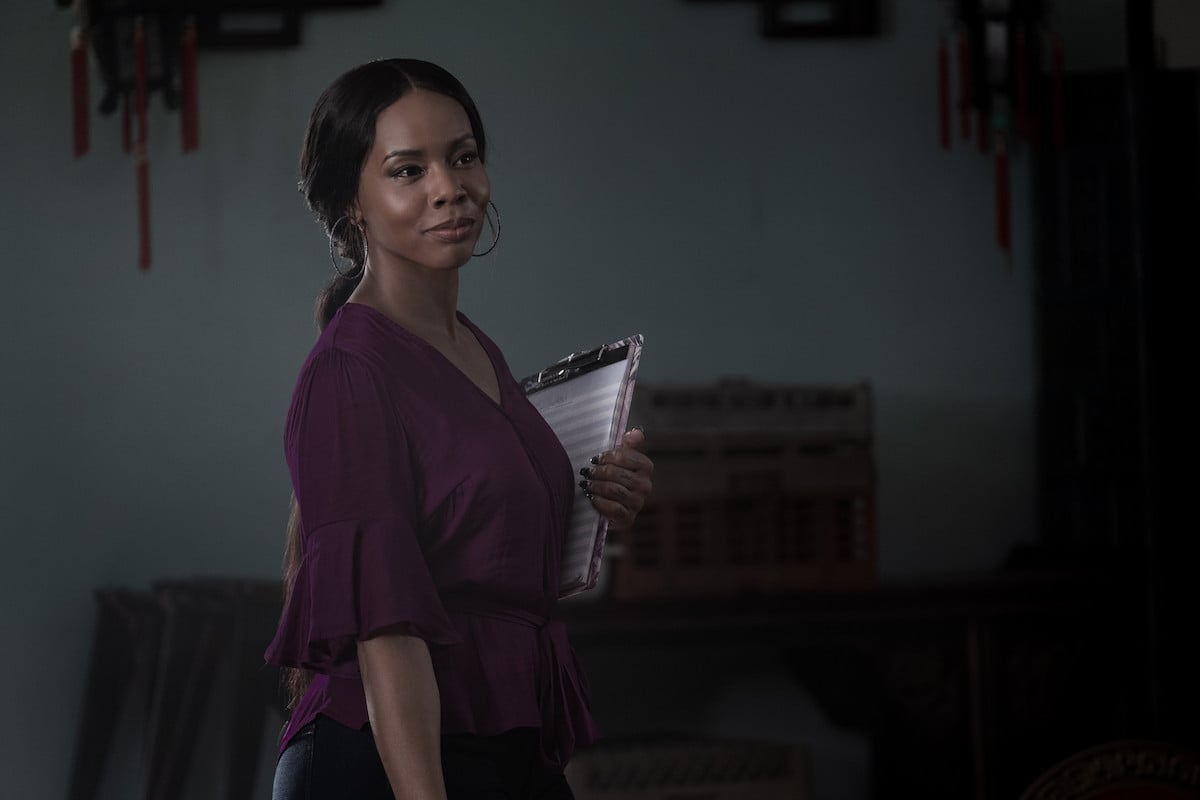 Mercedes will change drastically in 'P-Valley' Season 2
When the second season of P-Valley finally premieres in 2022, we will see how Mercedes deals with having her dream snatched away from her. As we know, Mercedes had been saving for her retirement. She'd planned her last dance at The Pynk and had been storing her massive savings with her mother, Patrice (Harriett D. Foy) in hopes of opening her own dance studio. However, at the last minute, Patrice stole her daughter's money to open up a church.
Now, Mercedes will have to focus on rebuilding everything.  "Episode three, I read something, and just like last season, I was in my living room crying," Evans told Gold Derby. "I was like, 'Oh my gosh, Mercedes is going through it,' so I think she's going through, it, even more, this season. Katori has put her on some type of journey, chile, so this is going to be very interesting. If I'm already feeling this in episodes one, two, three, I can only imagine what's going to happen when we get to 10."
Brandee Evans says she relates to Mercedes on many different levels
As a preacher's kid and a former dancer, Evans said that she relates to her character on so many levels. However, when she first heard about the audition for P-Valley, she had no desire to take on a dancing role. The changed when she read the script.
"I read the P-Valley script and I was like, this woman's a PK—a preacher's kid?," she told Elle. "I'm a PK. She coaches dancing? I coach dancing all over the world and I win. I'm competitive. She has a toxic relationship with her mother? Oh my God. Toxic was the keyword in my relationship with my mom growing up. This was meant to be."
She added, "[P-Valley] shows that these women are not just their bodies. People think I'm more open than I am, [but] my father and mother raised me very conservative. I was a little nervous about that part of it, [but] my father was so supportive. When I called him, the first thing he said was, "This is what you've been working on. Go live your dream and do your job." Once daddy approved, I didn't care what the world thought."
Katori Hall has one main goal for 'P-Valley' Season 2
Though the second season will certainly have some focus on Mercedes, the other women and Uncle Clifford won't be shoved to the side. As much as we love the goings-on at The Pynk, Hall has explained that she wants the women themselves to be the focal point of the series.
"I think it's very easy to be wowed by the spectacle and embrace the spectacle," she told Indiewire. "That's awesome, that's cool, glitter is important, but to understand how you do have to grit your teeth sometimes to get to the top of the pole. And for me, it's just a metaphor for being a woman in this world point blank period. And to be able to do it and to do it with style to the point where it feels as though you're crashing through the sky. My own experience obviously inspired me to make sure that when we lensed it and put it in front of an audience, that we use this idea of the subjective experience, this idea of the female gaze, to really put the audience up on the pole with our characters and also maybe even inside of their POV, like we were able to do it a couple of times over the first season, and hopefully, we'll continue to do it in the second season."